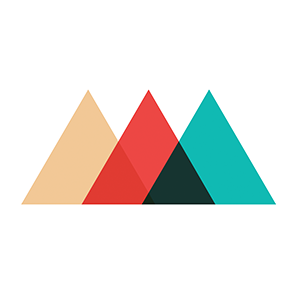 Printful is an order fulfillment platform that provides print-on-demand drop shipping and fulfillment warehouse services worldwide. It also features white-label creative and branding services. It does not have monthly fees or setup fees. Pricing depends on the product range and customization ($7-$72.12). It is best for businesses that offer custom printing services, as well as independent artists, content creators, and eCommerce businesses.
Printful Pros and Cons
| Pros | Cons |
| --- | --- |
| Offers on-demand printing, as well as warehousing option—allowing you to keep stocks for inventory | Limited product variety |
| Creative services offered, such as graphic design, video production, and eCommerce photography | Higher shipping fees compared to other providers |
| Global shipping offered and has fulfillment centers in the US and Europe | Shipping delivery takes longer than usual—average shipping takes 4 business days |
Who Printful Is Best For
Businesses that offer custom printing: Printful offers both on-demand printing, warehousing, and fulfillment services. Businesses can upload their designs on the platform and integrate their store. Printful takes care of everything else, from production to shipping of items.
Content creators, influencers, and independent artists: Creatives who want to sell their own merchandise can do so using Printful's services. It does not have setup fees and no order minimums.
Printful Pricing
Printful pricing depends on the product and type of customization, usually ranging from $7 to $72.12. However, those interested will be happy to note that Printful is completely free to get started—no setup costs, order minimums, or monthly fees. It only charges for manufacturing and shipping once you place an order.
Product Categories

Pricing
($/Product)

Clothing

From $7.95 to $25.95

Accessories

From 10.95 to $31.95

Home and Living Collection

From $2.17 to $72.12
Printful provides fixed shipping rates calculated based on the average cost for each product category. All products in its shipping category have similar dimensions, weight, and packaging. Fees vary depending on the shipping destination, which includes the United States, Europe, Canada, Australia, New Zealand, and other worldwide destinations.
Printful also offers warehousing and fulfillment services for products not manufactured by the company.
Warehousing fees are calculated by the total cubic footage that your products take up in the warehouse per day. The monthly minimum storage fee for the warehouse in the US is $25 and €22 for its European warehouse (approximately $23.89*). Printful also offers volume discounts depending on the number of units you are storing.
Fulfillment fees are calculated for each incoming order. The minimum fee per order is $2.95 ($2 order fulfillment fee and 95 cents per item from the warehouse). Other fees may also apply for the packaging materials used. You can calculate fulfillment fees in your account dashboard.
*The US conversion is based on the current foreign exchange rate when this article was written (Feb. 25, 2020).
Clothing
Printful's clothing line offers a suite of products for men, women, and kids. These products include polo shirts, tank tops, 3/4 sleeve shirts, hoodies, sweatshirts, sweatpants, leggings, skirts, shorts, swimwear, dresses, sports apparel, and even baby items like baby bibs and bodysuits.
Accessories
Accessories include bags (tote bags, fanny packs, backpacks, drawstring bags, and laptop cases), phone cases, jewelry, flip flops, and socks.
Home and Living
Its home and living collection offers stickers, coffee mugs, blankets, pillows, bean bags, beach towels, and aprons. Wall art in the form of posters, framed posters, and canvas prints are also available for customization.
Printful Alternatives 2020
| Fulfillment Company | Best For | |
| --- | --- | --- |
| | Small and medium-sized ecommerce sellers and crowdfunding programs that need batch fulfillment | |
| | Ecommerce sellers with special packing and handling needs | |
| | Fulfillment matchmaker to help you find the best provider | |
Which Order Fulfillment Company Is Right for You?
Printful Features
Printful features are designed to make custom printing's order fulfillment run smoothly from production and fulfillment to shipping. I have highlighted below what I consider are Printful's most outstanding features.
Print-on-demand Option
Print-on-demand (POD) is an order fulfillment method where items are printed as soon as an order is made, often without order minimums. It certainly has advantages over buying in bulk. For one thing, there is no need to store inventory. It is also easy to offer a more diversified product range because you do not need a high capital.
Dropshipping services
Dropshipping is the easiest way to start your online store. Hence, I would recommend Printful to anyone who is interested in trying out drop shipping and custom printing. You need to integrate your store with Printful's platform, and it can take care of everything else—production, order fulfillment, and shipping. You do not need to keep track of inventory as it is easy to add new products to experiment what is profitable and, most importantly, you are spared the hassle of taking care of processing orders and shipping.
Warehousing and Fulfillment
If you want to offer products not available in Printful's catalog, you will be pleased to know that it also offers warehousing and fulfillment options for products not manufactured in-house. You only need to apply for product warehousing and, once approved, send them to its warehouses. Its team also handles picking, packing, and shipping your orders once you integrate their platform with your store.
However, you cannot store everything at its warehouses. Printful does not accept perishable goods and items that are worth more than $750 or larger than 15 inches x 15 inches x 10 inches. Printful offers warehousing service at two of its fulfillment centers—Charlotte, North Carolina; and Riga, Latvia.
Creative services: white-label branding, graphic design, ecommerce photography, and video production
If you want to enhance your brand, Printful provides creative services that help you market your branding through your products. Your brand logo can be printed on the inside label of your products. Its team can also provide graphic design services, and the designs they create are yours to keep.
Printful also has in-house photographers. I personally see working with its in-house team an advantage as you do not need to wait for samples to arrive, coordinate with a stylist for a photoshoot, or wait for edited photos. Printful directly takes your samples, works with scouted models, edits photos, and sends everything to you ready for usage—in your online store or for marketing purposes.
Popular Integrations
Here is a list of Printful's popular integrations with ecommerce platforms, online marketplaces, and shipping partners:
Ecommerce Platforms and Online Marketplaces
Shopify, WooCommerce, Squarespace, Ecwid, Wix.com, Big Commerce, PrestaShop, Weebly, BigCartel, Magento, Gumroad, ShipStation, 3dCart, LaunchCart, eBay, Wish, Storenvy, Amazon, Etsy, and Bonanza.
Carrier Shipping Partners
FedEx, DHL, USPS, and more global carriers.
Most Helpful Printful Reviews
The Printful reviews I read online have been mostly positive. Most users are satisfied with Printful's product quality. They also commented that integration with their shopping platforms is easy. However, some users wished for more variety of products offered. They also noted that shipping prices are not as competitive compared to other print-on-demand services.
Great print-on-demand option and handles everything from production to shipment
"Printful is a solution for those who want a print on demand option for clothing, accessories, and household items. It provides an easy to use interface that seamlessly integrates with selling tools and storefronts. As a user, Printful has been my tool for providing branded merchandise for my membership organization. I integrated it with Shopify to provide members with a discount code they could use to get their free items when they joined. I have also played around with its Weebly integration as well but chose Shopify for its ease of use and easy discount codes. By connecting with Shopify it's an instant platform that handles everything for you. All you need to do is advertise the products and manage customer service when needed on rare occasions. In addition, I worked with Printful for my brand photography hiring one of their preferred vendors for a model photo shoot, which went well and was affordable."
—Krystal Coving, MBA
Limited product variety and higher shipping fees compared to other providers
There are few negative Printful reviews as of this writing. Some commented that its shipping fees are more expensive compared to other providers but note that Printful offsets this by offering relatively inexpensive product prices. One user shared that product feature requests take a while to be approved, and product variety is limited.
Printful Frequently Asked Questions (FAQs)
What types of support does Printful provide?
Printful provides support by live chat, email, and within a user's dashboard for reporting problems with orders. Users can also call its support hotline from Monday to Friday from 9 a.m. to 5:30 p.m. Eastern time.
Can I order sample items?
Yes, you can. To create a sample order, log in to your profile, select New order, then Create sample order. Printful offers samples at 20% off with free shipping to select destinations. Note that there is a monthly limit on sample orders depending on one's account status. Those interested may visit its website for more details.
How long does it take for Printful orders to be delivered?
Printful usually delivers orders within two to seven business days for apparel―T-shirts, embroidered caps, and more―and about two to five business days for nonapparel―posters, canvas prints, and more―orders. Delivery and shipping depend on the product type and destination of the package.
Our Top Order Fulfillment Service Provider Picks
If you aren't sure if Printful is right for you, this article on the 5 Best Order Fulfillment Services & Companies is a review of our top choices. In this guide, we shared our top recommendations based on costs, specialty services offered, strengths, and order or account minimums.