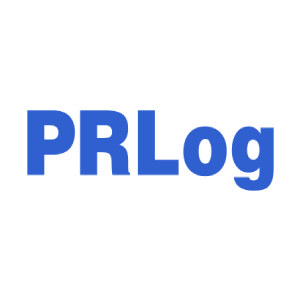 PRLog is a press release distribution service that helps distribute news, announcements, and other messages to various news sites. It offers distribution to search engines, press room hosting, search engine optimized web pages, video press releases, and social media integration. Its pricing ranges from $0 to $359 per release. It works best for financial news distribution and small businesses with limited public relations (PR) budget.
PRLog Pros and Cons
| Pros | Cons |
| --- | --- |
| Large number of syndication partners | Outdated interface |
| Offers search engine optimization (SEO) | Limited visibility for free press releases |
Who PRLog is Best For
Small businesses with limited PR budget: PRLog offers free distribution that can increase the visibility of small brands. While distribution is limited and supported by ads, small businesses can take advantage of its free package to capture audiences online.
Financial news distribution: Users can choose to target practitioners in the finance sector by choosing to release their messages in Yahoo News and Yahoo Finance.
PRLog Pricing
PRLog's pricing is divided into a free package and four paid plans: Basic ($29/release), Premium ($49/release), Premium2 ($99/release), and Premium Plus ($359/release). The main differences between the plans include the number of industry listings and feeds, number of keywords, ad-free press releases, and access to premium features such as PR Newswire distribution.
Packages

Pricing
($/Release)

Industry Listings

Free

$0

1

Basic

$29

1

Premium

$49

3

Premium2

$99

5

Premium Plus

$359

5

Want to check out our top-rated alternative? Visit eReleases.
Free
PRLog offers an ad-supported free version to distribute press releases to search engines. It includes listing in one industry, and the option to add one keyword and target up to three locations. It comes with social sharing features including automatic Twitter and Facebook posting. Its text-only releases are search-optimized and can include up to two plain links.
Basic
The Basic plan offers ad-free distribution to search engines. Releases are also distributed to PRLog's 8,000 subscribers. It includes listing in one industry and can include up to three keywords. Releases can also include one search-optimized photo or video. It comes with a distribution timeframe of six business hours and can be scheduled for posting up to ten days in advance.
Premium
PRLog's Premium option introduces the advantage of distribution to the Associated Press (AP), to newspapers, and to 50 syndication partners. Releases are also distributed to Google News. They can be listed in up to three industries and can include up to eight keywords. Users may add up to three photos or two videos in their releases, as well as up to five clickable links.
Premium2
The Premium2 option is a more comprehensive version of the Premium option and includes distribution to more than 320 industry news websites. The releases are also distributed in five different industries and may include up to 10 keywords in six locations. Users may choose to add up to five photos, three videos, and up to 10 clickable links.
Premium Plus
The Premium Plus option is PRLog's most advanced distribution option. It includes distribution to PR Newswire and its network of 5,700+ sites, as well as in Yahoo News and Yahoo Finance. Users of this option also get advanced analytics through a ReleaseWatch Report. It also comes with a shortened distribution timeframe of four business hours.
PRLog Alternatives 2020
| Press Release Distribution Service | Best For |
| --- | --- |
| | Teams that need extensive support and guidance via industry-leading customer service |
| | Companies that need the widest distribution for a low price |
| | Businesses that want a professional review of their press releases before distribution |
PRLog Features
PRLog offers free press release distribution by hosting releases on its own website. For users who want to improve their search engine ranking, or who need help in targeting journalists or other audiences, it offers distribution packages that cater to all budgets. It also offers SEO services to help improve a brand's online visibility.
Search Engine Indexing
Releases distributed by PRLog are indexed in major search engines, including Google, Bing, Yahoo, Ask, AOL, Google News, Yahoo News, and Bing News. Users of the premium packages get more advanced coverage. They can choose where their releases will be indexed depending on their budget.
Offsite Sharing
PRLog also offers other avenues for distribution, including social media sharing and automatic posting in Twitter and Facebook. Content is also syndicated on news and industry websites, including in AP, depending on the user's distribution package. Releases are included in around 40,000 RSS feeds, javascript feeds, and html feeds.
PR Newswire Distribution
PRLog is partnered with PR Newswire to help users target audiences and gain traction in search engines. Through PR Newswire, releases are indexed in Yahoo News, Google News, and in major search engines. They are also automatically included in PR Newswire's RSS feeds.
Most Helpful PRLog Reviews
A lot of PRLog reviews online rave about its affordability and effectiveness. I have come across reviews after reviews of users expressing contentment in its free distribution services. They also noted that it has a vast distribution network. Some users, however, commented that its user interface is outdated. Some also reported encountering challenges when targeting particular audiences.
High visibility of press releases
"Whenever I submit a press release on PRLog I get a good number of views which means my goal is achieved which was to let my update reach maximum people."

—Krupali Mandavia
Tedious targeting process
"It gives you the option to also send to targeted outlets after posting your release, but it's kind of a tedious process."

—Kristi Porter
PRLog Frequently Asked Questions (FAQs)
How can I add a clickable link to my press release?
Users are free to choose whether the URLs in their release are clickable or not. To make URLs clickable, you simply need to add an "http://" to the URL, and it will automatically be clickable. For example, "Visit www.click.com" will not be clickable, but "Visit http://www.click.com/" will appear as clickable.
Can press releases be sent to PRLog through email?
No. PRLog only accepts submissions made using the press release submission form on its website. To submit a release, you must first be logged in to your PRLog account, and then accomplish the submission form online.
Can I edit a press release after submission?
Yes. Users can manage their press releases even after submission. You simply need to log into your account, go to the press release management page, select the release you want to edit, and click the edit button. Releases that have not been dispatched yet will be updated immediately. Otherwise, the changes will be saved and will have to be approved first by the system.
Our Top Press Release Distribution Service Picks
If you are not certain whether PRLog is right for you, this article on the 6 Best Press Release Distribution Services is a review of our top choices. In this guide, we looked at a variety of solutions and narrowed down our recommendations based on cost, word count, formatting, reach, and customer service.