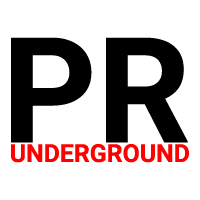 PRUnderground is an online press release distribution service designed for publishing announcements and articles to Google News, social media, and other news media outlets. It offers social media integration, search engine optimization (SEO), and online news syndication. Its pricing ranges from $49.99 to $309 per release, and it works best for companies targeting social media consumers and those that want to release financial news.
PRUnderground Pros and Cons
| Pros | Cons |
| --- | --- |
| Cost-effective pay-as-you-go pricing options | Limited monitoring and reporting capabilities |
| Extensive list of news syndication channels | Does not offer a lot of public relations (PR) features aside from release distribution |
| High click and pickup rates | |
Who PRUnderground Is Best For
Brands targeting social media consumers: PRUnderground is among the few press release distribution services offering social media integration and social bookmarking. It allows companies to connect with social media consumers without having to go through the traditional media infrastructure.
Businesses that want to release financial news: It distributes press releases to financial news outlets, such as Yahoo Finance, PRNewswire, and MarketWatch.
Marketing agencies handling multiple clients: It allows users to create and manage multiple newsrooms. Agencies can take advantage of this by creating one newsroom for each of their clients.
PRUnderground Pricing
PRUnderground's pricing is based on two pay-as-you-go options ($49.99 or $309 per release) and two monthly subscriptions ($99 or $149 per month). The main differences between the plans include the number of releases and online news media syndication as well as access to premium features like MarketWatch distribution and Yahoo Finance publishing.
Pricing

Number of Press Releases

Pay-as-You-Go: Starter

$49.99 per release

1 nonrecurring

Pay-as-You-Go: Prumax

$309 per release

1 nonrecurring

Subscription: Gold

$99 per month

3 per month

Subscription: Premium

$149 per month

6 per month

Want to check out our top-rated alternative? Visit eReleases.
PRUnderground offers volume pricing for those who want to publish 10 or more releases per month. It costs $12 to $23 per release, depending on the number of prepaid releases.
Starter
The Starter plan is best for those new to press release distribution and allows users to distribute one release. It comes with publication to Google News and DigitalJournal.com, and distribution to 80 Fox, CBS, ABC,  and NBC websites as well as in social media channels. Releases are also syndicated in more than 50 news sites.
Prumax
The Prumax plan allows you to publish one release. In addition to the distribution channels available in the Starter plan, releases are also published on Yahoo Finance and PRNewswire, and sent to MarketWatch. The releases are also syndicated in more than 120 news sites.
Gold
PRUnderground's Gold plan offers the same distribution channels as the Starter plan, but it allows users to distribute up to three releases per month. It also includes access to multiple newsrooms, search engine optimized releases, anchor links, images, social sharing, and social bookmarking.
Premium
The Premium plan offers the same benefits as the Gold plan. The only difference between the two is that the Premium plan allows users to send up to six releases per month.
Author's note: Users who want to distribute financial news can take advantage of the unique distribution channels offered by the Prumax plan. The Prumax plan is the only option for those who want to target financial news outlets specifically.
PRUnderground Alternatives 2020
| Press Release Distribution Service | Best For |
| --- | --- |
| | Teams that need extensive support and guidance via industry-leading customer service |
| | Companies that need the widest distribution for a low price |
| | Businesses that want a professional review of their press releases before distribution |
PRUnderground Features
PRUnderground is a straightforward press release distribution service that offers multiple newsrooms and online syndication. Once you submit a press release on its platform, it will take care of the distribution to the target audience. With its integrated SEO services, users can also utilize PRUnderground to improve Google ranking.
Google News Distribution
All releases distributed through PRUnderground also appear in Google News. This gives users the unique advantage of maximizing the keywords that they use in their messages. Social media press releases published using PRUnderground can get picked up by Google News.
Social Media Distribution
One of the unique features of PRUnderground is social media integration—a feature that is not readily available in other press release distribution services. Releases are automatically posted in PRUnderground's social media channels to increase visibility. Users can also take advantage of its social media integration and social bookmarking features to facilitate their social media marketing efforts.
Pickup Report
Users receive a pickup report for every release distributed through PRUnderground. Aside from the number of views, they also have access to a PDF report containing news article pickup links. The pickup reports help users evaluate the effectiveness of their press releases.
Most Helpful PRUnderground Reviews
Users who gave PRUnderground reviews online are generally satisfied with its service. They reported high click and pickup rates for releases distributed through PRUNderground. They also noted an increase in their web traffic and customer base. A few users wished for more features, such as more monitoring tools, while some wished for updated social media platform support.
Effective press release distribution tool
"PRUunderground makes it fast and easy to create an impressive looking news release. These releases please my clients and generate credibility among prospective customers of my clients' products/services. Also, the customer service is fast and thorough."
—Rafe Gomez
Outdated social media support
One user who left a negative comment wished for PRUnderground to update its list of supported social media channels. He noted that it still supports Google+, which no longer exists, but does not support Instagram, which has more users than Flickr.
PRUnderground Frequently Asked Questions (FAQs)
How soon can a release get published?
On average, it takes PRUnderground less than 24 hours to approve and publish press releases. It takes between 2 to 6 business hours to distribute a press release. To ensure that your releases are dispatched the following morning, you may submit them before 4 p.m. Pacific time.
Does PRUnderground offer press release writing?
No. At the moment, PRUnderground does not offer press release writing services.
Can videos be added to press releases?
Yes. PRUnderground users can embed YouTube videos on their press releases. These videos will be displayed on the sidebar of their press releases.
Our Top Press Release Distribution Service Picks
If you are not certain whether PRUnderground is right for you, this article on the 6 Best Press Release Distribution Services is a review of our top choices. In this guide, we looked at a variety of solutions and narrowed down our recommendations based on cost, word count, formatting, reach, and customer service.