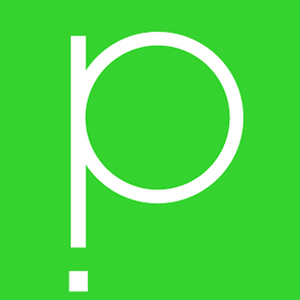 Push Operations is an employee labor management software designed specifically for restaurant businesses. Its suite of cloud-based HR solutions enables you to efficiently manage payroll, time and attendance, and employee scheduling processes. Aside from restaurants, Push Operations caters to gyms, salons, creative agencies, retail locations, and more. Its fees reportedly start at $150.
Push Operations Pros and Cons
| Pros | Cons |
| --- | --- |
| Ease of use | Occasional software glitches |
| Good customer support | Mobile app crashes from time to time |
| Efficient scheduling and payroll tools | Online help manual isn't robust |
Who Push Operations is Best For
Restaurants: Push Operations provides you with a single platform to manage basic HR processes such as onboarding, employee scheduling, time tracking, attendance monitoring, and payroll. These functionalities allow you to focus more on managing your restaurant operations and less on handling day-to-day HR tasks.
Gyms, salons, retail locations, and creative agencies: With its time and attendance and payroll solutions, you can efficiently track an employee's clock-in/out transactions while accurately processing wage payouts. Push Operations also offers employee scheduling tools that enable you to create shift templates, view time-off requests, and analyze labor costs.
Push Operations Pricing
Push Operations' pricing information is not published on its website and is available only upon request. However, a third-party site claims that its fees start at $150.
Push Operations Alternatives 2020
| HR Software | Best For |
| --- | --- |
| | Businesses (with less than 100 employees) that want integrated and simple-to-use HR, benefits, and payroll tools |
| | Small to midsize businesses looking for a single platform to manage HR, employee attendance, benefits, and payroll |
| | Businesses that need user-friendly employee scheduling and time tracking solutions |
| | Companies that want a dedicated HR manager to help craft HR policy and maintain compliance |
| | Businesses that require customizable payroll tools and reports |
Push Operations Features
Push Operations' suite of solutions is designed to automate and streamline key HR processes—from onboarding to time tracking, employee scheduling, and payroll. With its tools integrating seamlessly with one another, you can spend more time on growing your business and less time on handling HR administrative work. Let's look at some of Push Operations' important functionalities.
HR Management
Access your workforce's information on a single platform using Push Operations' HR management module. Apart from managing and recording employee information, you can utilize it to store staff-related documents such as I-9 and W-4 forms.
It also allows you to track time-off days, Affordable Care Act (ACA) benefits, work milestones (from pay raises, to promotions) and other employee-related tasks (like completing performance reviews and monitoring attendance to required training programs). Additionally, it has onboarding tools that enable your new hires to accomplish online forms, provide banking details, and sign documents.
Employee Scheduling
Push Operations offers a robust and flexible employee scheduling solution that can be easily adjusted to fit your business' requirements. It enables you to create shift templates, set up custom scheduling rules, and view labor costs. Your employees may also check their schedules and send shift swap requests either through a desktop or mobile device.
Time and Attendance Monitoring
Monitor your staff's day-to-day attendance with a time clock software that is built specifically for the hospitality and restaurant industries. Push Operations boasts that its time and attendance solution can efficiently track your business' dynamic employee work schedules and break times.
It also features a camera time attendance tool with geofencing capabilities, which helps remove "buddy" punching issues and limits erroneous clock-ins/outs transactions, especially if you have multiple locations. It even automatically sends an employee's time entries to its payroll tool, allowing you to easily process wage payments.
Payroll
Push Operations' payroll module is equipped to handle all aspects of employee wage processing. It can automate various payroll calculations such as hourly, overtime, and holiday pays including shift premiums and federal, state, and local taxes.
It even comes with a tip management functionality that automatically calculates tip credits, tip-out pools, and garnishments. What I like about this feature is that it removes the need for manual calculations while reducing compliance and computation error issues.
Most Helpful Push Operations Reviews
Many of the users who left positive Push Operations reviews online like that it has an easy-to-use platform with efficient employee scheduling and payroll tools. They also commended its support team for their good service. On the other hand, some reviewers complained about experiencing software glitches from time to time, while others commented that its mobile app and online help materials are not robust.
Easy-to-use HR tools; helpful support team
"User-friendly with lots of useful features that suit my needs. Customer service is great."
—Jocelyn Li
Online manual is lacking
A reviewer who left negative feedback on Capterra said that while it offers an excellent suite of HR solutions, its online help manual isn't very helpful. However, she added that despite the limited resource of help tools, its support team has been "amazing" in providing assistance.
Push Operations Frequently Asked Questions (FAQs)
Which POS systems and business apps does it integrate with?
Push Operations integrates with Silverware POS, POSitouch, MICROS, Focus POS, Squirrel System, Avero, Ctuit, Lavu, NCR Aloha, Par Pixel Point, Volante, UltiPro, Plasticity Labs, and Veloce.
Does it cater to businesses outside of the US?
As of this writing (April 14, 2020), Push Operations caters only to businesses that are located in the US and Canada.
My restaurant has multiple locations. Do I need to create separate accounts for each business?
No, you don't. With Push Operations, you can manage multiple restaurant businesses using the same account.
Our Top HR Software Picks
If you aren't sure if Push Operations is right for you, then this article on the best HR software for small businesses is a review of our top choices. Our team looked at a variety of solutions and narrowed our recommendations down based on price, ease of use, and features like payroll, leave management, onboarding and employee self-service, and applicant tracking.