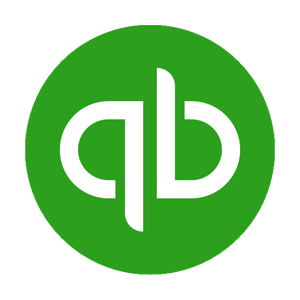 QuickBooks Desktop Pro is accounting software that helps you manage your bills, track sales tax, organize finances, manage payroll, and more. Its features include invoicing, inventory management, and income and expense tracking. Its license version costs $299.95, while annual subscription fees start at $299.95. QuickBooks Desktop Pro is best for nonprofits and businesses that need accounting software that can be installed both on-premise and in the cloud.
QuickBooks Desktop Pro Pros and Cons
| Pros | Cons |
| --- | --- |
| Smooth payroll processing | Payroll upgrade is a bit pricey |
| Allows users to create and send a portable copy of their QuickBooks files | Search feature is a bit clunky |
| Reports are highly customizable | A bit difficult to navigate |
Who QuickBooks Desktop Pro Is Best For
Nonprofits and businesses that need accounting software which can be installed both on-premise and in the cloud: While QuickBooks Desktop Pro is a locally installed accounting software, it also offers cloud-based access for an additional fee, allowing users to utilize the software and access their data at any time, from anywhere, and on any device.
QuickBooks Desktop Pro Pricing
QuickBooks Desktop Pro offers a license version that costs $299.95 and three annual subscription plans that start at $299.95. The options vary in the maximum numbers of users and the availability of advanced features, such as enhanced payroll functionalities, such as free direct deposit and payroll tax calculation, and cloud-based access.

Features & Pricing

Pro 2020

Pro Plus 2020

Enterprise 20.0

Pricing

$399.99 (one-time)

$299.99/year
($199.99 for the first year)






$1,213.99/year






Maximum Number of Users

3

3

30

Unlimited Customer Support

Add-on

✓

✓

Payroll

Add-on

Add-on

Add-on

Cloud-based Access

✗

Add-on

✓
You can add payroll to Pro Plus 2020 for a total of $501.45 for the first year and $749.99 for subsequent years. Meanwhile, Pro Plus 2020 and Enterprise 20.0 cost $199.95 and $501.45, respectively, for the first year.
Pro Plus
Designed for up to three users, QuickBooks Desktop Pro's license version lets you create and track estimates and invoices, remind customers of due dates, instantly generate tax reports, and more. It takes a few minutes to set it up, and it includes step-by-step tutorials for new users. Available add-ons include payroll and unlimited support.
Its payroll module allows users to pay employees, file taxes, generate W-2s or wage and tax statements at year-end easily as well as use free direct deposit for employees and track payroll status. Its unlimited support add-on, called Annual Care Plan, costs $299.95 per year, and it includes dedicated telephone support and priority access to QuickBooks' experts.
Pro Plus 2020
Pro Plus 2020 offers the same capabilities as Pro Plus, with the addition of free unlimited customer support, automatic data backup and recovery, and access to the latest features, updates, and security patches. Available add-ons include payroll and cloud-based access.
Enterprise 20.0
If you need a version that has six times the capacity of Pro and Pro Plus, then Enterprise 20.0 is for you. It is best for up to 30 users and includes these advanced features: more than 200 report templates, access to priority customer support, advanced inventory and fulfillment tools, automated pricing rules, and custom user roles.
QuickBooks Desktop Pro Alternatives 2020
| Software | Best For |
| --- | --- |
| | (Best overall) For nonprofit organizations of any size because of chart of account and report customization, ease of use, and affordability. |
| | A nonprofit looking for an alternative to QuickBooks for Nonprofit. |
| | Large nonprofits ($10 million-plus in annual receipts) that need accounting, project tracking, and customer relationship management (CRM) in one program. |
| | A nonprofit that wants to be able to access their data 24/7/365 from any mobile device at an affordable price. |
| | In-depth dashboards that provide multiple metrics at a glance and advanced report filtering. |
| | A nonprofit looking for another good nonprofit accounting alternative to Aplos Accounting. |
In addition to industry-specific software, your business might be well served by general-purpose small business accounting software.
QuickBooks Desktop Pro Features
QuickBooks Desktop Pro has a comprehensive range of features designed to help you get paid faster, simplify customer payment processing, track income and expenses, and more. If you are considering QuickBooks Desktop Pro as your next accounting software, then check out its top features below.
Income and Expense Tracking
Connect your credit card or bank accounts to your QuickBooks platform, and it will import and categorize your expenses automatically. You can import your financial data seamlessly from Excel and other worksheet programs and manage customer and vendor information from the customer, vendor, and employee centers easily.
Invoicing
This feature lets you accept payments straight from your invoices, alert your customers about outstanding payment through reminders, and view the real-time status of your invoices.
Sales Tax Tracking
QuickBooks Desktop Pro helps you automatically track monthly sales tax, separate taxable from nontaxable products, and generate liability reports.
Inventory Management
Its built-in inventory tracker lets you monitor your products and cost of goods, create purchase orders (POs), receive alerts when inventory is low, and update inventory, based on account for loss, theft, and shrinkage.
Cloud-based Access
Available as an add-on in Pro Plus 2020, this functionality enables you to access the QuickBooks Desktop Pro platform from anywhere and at any time. Transactions will be stored in the cloud, giving you easy access to all of your data.
Most Helpful QuickBooks Desktop Pro Reviews
Users who gave positive reviews of QuickBooks Desktop Pro like that they can create and send a portable copy of their data to their accountants. Some mentioned that its reports are flexible and highly customizable while others are impressed with its payroll module despite its high price. Meanwhile, those who left negative reviews reported difficulties in learning the software, complained that its search feature is clunky and that its customer support is not that responsive.
Timely updates, customizable reports, and can send a portable copy of data
"Over the years of using QuickBooks Desktop Pro, updates have been timely, and QuickBooks has enhanced the product to include new and improved features. Being able to send a portable copy of our company data to our CPA [certified public accountant] for audit purposes is great and saves time from having to send individual reports. Reports are flexible, easily customizable, easy to produce, and can be saved in either an Excel or PDF format."
—Lori McNaughton
Steep learning curve
"There is a steep learning curve. Much of it is not intuitive. Many things were very difficult to figure out. Even after many years of using QuickBooks Desktop Pro, I still often find myself struggling to remember how to do certain functions that I don't do very often."
—Rick Hogan
QuickBooks Desktop Pro Frequently Asked Questions (FAQs)
Can I install it on two or more computers?
Yes, you can. You may install QuickBooks Desktop Pro on up to three computers. If you need more than three users, then you may consider signing up for QuickBooks Desktop Premier or QuickBooks Enterprise instead.
What software does it integrate with?
QuickBooks Desktop Pro integrates with the following software: Quicken, Microsoft Excel, Microsoft Office 365, Microsoft Outlook 2010, Gmail, QuickBooks POS, Shopify, Square, and more.
What if I'm not satisfied with its performance?
If, for any reason, you are not happy or satisfied with QuickBooks Desktop Pro, then you may request a full refund within 60 days of your purchase date.
Our Top Nonprofit Accounting Providers
In case you still aren't sure if QuickBooks Desktop Pro is right for you, then this article on the best nonprofit accounting software is a review of our top choices. In this guide, we looked at a variety of solutions and narrowed our recommendations down based on pricing, ease of use, customer reviews, and key features like donor management, budgeting or forecasting, accounts receivable (A/R), and accounts payable (A/P) management.