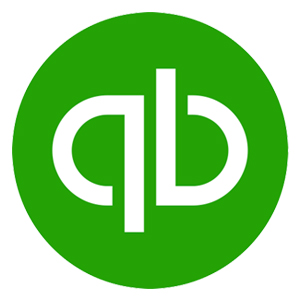 QuickBooks Essentials is a version of QuickBooks Online that is great for small service-based businesses that don't buy and sell inventory. QuickBooks Essentials has plenty of great features, including tracking of unpaid bills, tracking billable hours by client, and all the general bookkeeping features you expect from the leader in small business accounting software.
With four versions to choose from, QuickBooks Online can fulfill the bookkeeping needs of nearly any small business and is our best overall pick for small business accounting software. New subscribers can choose between 50% off for three months or a free 30-day trial.
Pros & Cons of QuickBooks Essentials
| Pros of QuickBooks Essentials | Cons of QuickBooks Essentials |
| --- | --- |
| Subscription includes three users | Cannot track inventory |
| Large network of independent QuickBooks ProAdvisors | Cannot track income and expenses by class, location, or job |
| Mileage tracking with mobile app | Cannot create purchase orders |
| Track hours by customer | No budgeting features |
| Upload receipts | |
QuickBooks Essentials Pricing
QuickBooks Essentials must be purchased as a monthly subscription. If you would like a program that can be purchased for a one-time charge, consider QuickBooks Desktop instead of Online. QuickBooks Payroll can be added to your subscription for an additional charge.

| | QuickBooks Essentials Monthly Fee |
| --- | --- |
| Promotional Price for First Three Months | $20 |
| Standard Price | $40 |
| Payroll Core Plan | $22.50 + $4 per employee |
The subscription price includes three full-access users, one external accountant user, and an unlimited number of timesheet-only users. If you need more than three full-access users, you will need to upgrade to either QuickBooks Online Plus or QuickBooks Advanced. You can read our QuickBooks Online comparison to learn more about the alternative versions of QuickBooks Online.
Who QuickBooks Essentials Is Right For
QuickBooks Essentials is right for small business owners who want to do their own bookkeeping but might need occasional assistance from a professional bookkeeper. Service businesses that charge clients by the hour are also great candidates for QuickBooks Essentials because you can assign billable hours to specific customers. Here are a few examples of businesses that should consider QuickBooks Essentials:
Small consulting firms: Consulting firms with just a few employees are a great fit for QuickBooks Essentials. Employees can record their own billable hours via the mobile web and assign them to specific clients. The mobile app can also be used to generate and email invoices.
Self-employed contractors: Self-employed contractors can use QuickBooks Essentials to track time by customer and generate invoices. They can also input and track unpaid bills with Essentials to stay on top of vendor payments so that materials will ship on time.
Businesses with hourly workers: Hourly workers can record their hours directly in QuickBooks Essentials, reducing the amount of time it takes to run payroll. Housekeeping, lawn maintenance, and service contractors are examples of businesses that can benefit from hourly employees recording their own hours from any location.
Who Should Choose a Different Accounting Software
You cannot track inventory or assign income and expenses to classes, locations, or jobs with QuickBooks Essentials. For that reason, Essentials may not be adequate for businesses that rely on inventory or manage multiple projects or locations. Here are a few types of companies that should consider a different accounting software:
Retailers and wholesalers: Retailers and wholesalers need to track inventory purchased and sold during the year to determine the cost of ending inventory.
Contractors with multiple projects: Contractors who are working on multiple projects at the same time should have software that tracks profit and loss by job.
Businesses with multiple locations: Businesses with multiple locations must be able to view profit and loss by location to make better decisions. Locations often perform differently and making decisions based on aggregated data is probably not wise.
Alternatives to QuickBooks Essentials
There are plenty of alternatives available if QuickBooks Essentials is not a perfect fit for your small business. Here are a few alternatives that address some of Essentials' missing features:
QuickBooks Online Plus: Companies that like the features of QuickBooks Essentials but need to add either inventory tracking or the ability to calculate profit and loss by class, location, or job might be a good fit for QuickBooks Online Plus.
QuickBooks Desktop: Companies that prefer purchasing desktop software instead of subscribing to cloud-based software will like QuickBooks Desktop. QuickBooks Desktop is an especially good choice for companies that fall within one of these industry-specific versions of QuickBooks Desktop Premier:

Nonprofits
Retailers and wholesalers
Manufacturers
Professional service firms
Contractors

Xero: Companies looking for an alternative to QuickBooks that need inventory accounting and the ability to calculate profit and loss by job should consider Xero. Inventory is available in all versions of Xero, but you'll need the most expensive version, Established, to separate income and expenses by job.
QuickBooks Essentials Features
QuickBooks Essentials is an affordable version of QuickBooks Online, but it is still full of features that will save you time and make your bookkeeping easier.
Easily access tasks: All accounting tasks in QuickBooks Essentials can be accessed from the dashboard by clicking on the left menu bar. Tasks are grouped by broad, easily understandable workflows. For instance, sending an invoice to customers is part of the sales process, so click on "Sales" to find the invoice function.
Print reports: QuickBooks Essentials makes it easy to print over 80 customizable reports, including:

Balance sheet
Profit and loss statement
Cash flow statement
Accounts payable (A/P) aging report
Accounts receivable (A/R) aging report
List of unpaid bills
Sales by customer
Expenses by vendor

Provide accountant access: You can also invite your external accountant to access your books as an Accountant User, which does not count toward your maximum of three users. Your accountant will just need QuickBooks Online Accountant, which is free for QuickBooks Online ProAdvisors.
Connect bank accounts: You can connect your checking and credit card accounts to QuickBooks Essentials by providing your login credentials. Bank account transactions will transfer automatically and can be added as new transactions or matched to existing transactions.
Invoice customers: You can generate invoices to customers by adding customizable service items or by adding hours billed to the client. The amounts charged on the invoice can easily be changed for situations where you don't wish to bill the standard amount for either time or service items.
Collect and track sales tax: QuickBooks will determine automatically which sales tax rate to apply to invoices based on the address you place on the invoice. All sales tax collections and payments are tracked to make filing your sales tax return(s) easier. This is a fantastic feature of QuickBooks Essentials, especially if you are required to collect sales tax from a variety of states.
Track mileage: You can deduct a set amount of cents per business mile driven during a year at 57.5 cents per mile for 2020. However, the IRS has stringent documentation requirements to justify the deduction. QuickBooks Essentials will help you meet these requirements by documenting the beginning and ending location of each trip along with the date and time. Trips are tracked automatically using the GPS in your smartphone, provided you allow the app to use your GPS even when the app is closed.
Upload receipts: Receipts can be uploaded and attached to transactions for documentation by taking a picture using the mobile app, dragging and dropping a receipt on your desktop computer, or forwarding receipts to your QuickBooks account via email.
Collect online payments: Credit card processing through QuickBooks Payments is integrated with QuickBooks Essentials. QuickBooks Payments requires additional fees but allows you to receive credit card payments online, over the phone, or in person.
Input and track unpaid bills: You can input bills as they are received to keep a detailed listing of upcoming payments and a summary of how much you owe. When it's time to pay the bill, you can print a check or add a transaction for an online payment quickly.
Track billable hours by customer: Billable hours can be assigned to specific customers and then added to a customer invoice. You can change the amount of the invoice easily if you want to charge the customer a nonstandard rate. Hours not added to an invoice remain as "unbilled hours" and will be available for future invoices.
Unlimited time-tracking-only users: You can give all your employees access to QuickBooks Essentials via the mobile web so that they can input their hours worked. They can assign their hours worked to a service code and customer.
Bottom Line
QuickBooks Essentials is a moderately priced version of QuickBooks Online that is best for businesses that want to track unpaid bills and assign billable hours to clients. However, businesses that need to track inventory or profit and loss by class, location, or job will want to upgrade to QuickBooks Plus.
The majority of your bookkeeping can be done by connecting your bank accounts and classifying the transactions that are transferred automatically. When you're comfortable with that, you can explore other features like tracking your unpaid bills and allowing employees to enter their own hours. You can evaluate whether QuickBooks Essentials is right for your company with a 30-day free trial.