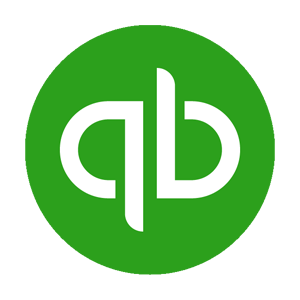 QuickBooks Premier Nonprofit Edition is tailored to the special needs of small to midsize nonprofits that are required to file Form 990 or 990-EZ. QuickBooks Nonprofit Edition includes a unified chart of accounts for nonprofits, donation and pledge tracking, and reporting of revenue and expenses by function and program service.
After you purchase QuickBooks Premier, you will be able to choose between the general business edition or an industry-specific edition, such as the nonprofit edition, for no additional charge. QuickBooks Premier can be purchased for a one-time payment or for an annual subscription that includes unlimited support, free edition upgrades, and online backups.
Pros & Cons of QuickBooks Nonprofit Edition
| Pros | Cons |
| --- | --- |
| Very fast navigation and input compared to cloud-based programs | Powerful program that takes time to learn |
| Includes the Uniform Chart of Accounts (UCOA) for nonprofits | License required for each concurrent user (maximum 5) |
| Provides the details needed for Form 990 or Form 990EZ | More difficult to share with an off-site accountant compared to cloud-based programs |
| Track pledges and create receipts for donations received | |
| Create donor letters | |
QuickBooks Premier Nonprofit Edition Pricing
The nonprofit edition of QuickBooks Premier is the same price as the general business edition. You can purchase QuickBooks Premier for a one-time payment or as an annual subscription.

QuickBooks Premier Nonprofit Edition

QuickBooks Premier Plus Nonprofit Edition

Price

$649.99 one-time fee

$499.99 per year ($299.99 1st year)

Concurrent Users Allowed With a Single License

1

1

Additional License for Each Additional Concurrent User

$649.99 one-time
(maximum 5 users)

$499.99 per year
(maximum 5 users)

Required Edition Upgrades

Every 3 years

N/A

Free Maintenance Updates

✔

✔

Free Upgrade to New Edition Each Year

✔

Unlimited Customer Support

✔

Online Data Backups

✔
Ready to get started with QuickBooks Nonprofit Edition?
Who QuickBooks Nonprofit Edition Is Right For
Nonprofits required to file IRS Form 990 or 990-EZ: Nonprofits have among the most complicated IRS filing requirements of any type of entity. You must separate all grants, revenues, and expenses not only by function but also by program service.
Nonprofits with multiple program services: Classes and subclasses can be created to separate income and expenses into multiple program services. There is no need to create separate expense accounts for each program service.
Startup nonprofits or nonprofits looking for better reporting: You can download the Uniform Chart of Accounts (UCOA) for nonprofits, which is designed around the required Form 990 reporting. This gives new nonprofits a huge head-start but is also valuable to any nonprofit that is willing to take the time to upgrade their chart of accounts to more easily comply with the Form 990 requirements.
Nonprofits with unrelated business taxable income (UBTI): You can create a separate class for unrelated business taxable income to track income and expenses for Form 990-T.
Who Should Choose a Different Accounting Software
Nonprofits without a central office: The program must be installed on a desktop computer, which might be problematic for extremely small nonprofits that don't have an office. Think carefully about whether you want the nonprofit's books to be housed on an employee's or volunteer's personal computer. A cloud-based program that can be accessed by any authorized person within the organization might make more sense.
Nonprofits with a bookkeeper that requires assistance: As a desktop program, QuickBooks Nonprofit Edition is not easy to share with an external accountant when you need assistance. The program has an accountant's copy feature that works fine to provide your external accountant a copy of your books on a quarterly basis, but it's not something you want to deal with on a daily or weekly basis.
Nonprofits with a part-time bookkeeper: The program takes time to master, and the more time you spend in the program, the more advantage you'll get from the very fast data input and navigation, compared to cloud-based programs.
Nonprofits with more than five simultaneous QuickBooks users: You need sufficient software licenses to cover the maximum number of people who will be using QuickBooks at the same time. QuickBooks nonprofit will not allow more than five simultaneous users.
Alternatives to QuickBooks Nonprofit Edition
We rated QuickBooks Premier Nonprofit Edition as our top overall pick for the Best Nonprofit Accounting Software. However, if QuickBooks Premier Nonprofit is not right for your organization, there are some other good alternatives.

| Accounting Software | Consider Instead of QuickBooks Premier Nonprofit Edition Because |
| --- | --- |
| QuickBooks Enterprise Nonprofit Edition | Allows up to 30 simultaneous users |
| Aplos Accounting | Cloud-based accounting solution for nonprofits and churches |
| Non Profit + | Integrated CRM software for large nonprofits |
| Wave | Free accounting software that might suffice for a very small nonprofit with only one program service |
QuickBooks Nonprofit Edition Key Features
In addition to all the great features of QuickBooks Premier, nonprofits will find these useful features in QuickBooks Premier Nonprofit Edition:
Import nonprofit UCOA: Good accounting at any organization starts with a good chart of accounts, and nonprofits should use the UCOA. The custom-designed chart of accounts aligns with the reporting requirements of both the IRS and generally accepted accounting principles (GAAP).
Custom classes and subclasses: The key to the functional reporting of income and expenses by nonprofits is the creation of the proper classes. At a minimum, you should create the following classes.:

One class for each program service
One class for each unrelated business activity, if any
Management and General
Fundraising

Assign revenue and expenses to classes: Revenue and expenses can be directly assigned to one or more classes as they are recorded. This eliminates the need to create separate expense accounts for each function.
Create receipts for donations: Create receipts and track total donations received by donors for year-end letters. Individual receipts can be printed or emailed to donors.
Record and track donor pledges: Donor pledges can be recorded as receivables and tracked until paid.
Generate year-end letters to donors: Annual letters can be generated to donors with their total annual donations to serve as a substantiation of the tax deduction on their tax return.
Reports: Nonprofits will find the following reports very useful in monitoring their organization and filing Form 990 or 990-EZ:

Donor contribution summary: This report shows each contribution and grant received during the period, separated and totaled by donor.
Statement of Functional Income and Expense: You can view all income and expenses separately by the classes and subclasses you've created. If using the UCOA, this report should line-up closely with functional expense information required on Form 990.
Bottom Line
QuickBooks Nonprofit is a powerful version of QuickBooks Premier that can be used by nonprofits to meet the strenuous IRS reporting requirements contained in Forms 990 and 990-EZ. In addition to the bookkeeping features of Premier, QuickBooks Nonprofit allows you to track donor pledges and contributions as well as separate expenses by user-defined functions and program services.
After purchasing Premier, select the nonprofit edition for no additional charge before downloading the program. Visit QuickBooks to purchase the program for a one-time fee or subscribe to the program for an annual fee that includes free edition upgrades.