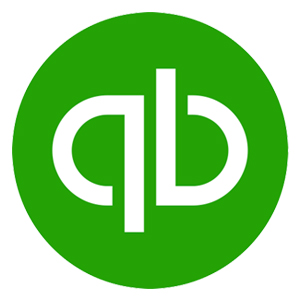 QuickBooks Online Advanced is accounting software for small to midsize businesses that need more than five users and advanced features like inventory management, advanced reporting, staff training, and a dedicated support representative. Advanced is the most sophisticated version of QuickBooks Online, which is our selection for best overall small business accounting software.
Pros & Cons of QuickBooks Online Advanced
| Pros of QuickBooks Online Advanced | Cons of QuickBooks Online Advanced |
| --- | --- |
| 25 users included with subscription | Expensive for small businesses |
| Dedicated customer support representative | Not enterprise resource planning (ERP) software |
| Unlimited classes and locations | Cannot calculate cost of inventory assemblies |
| Free online training | |
QuickBooks Online Advanced Pricing
QuickBooks Online Advanced is available as a monthly subscription for $75 per month for the first three months. Consider QuickBooks Desktop instead of QuickBooks Online if you want to purchase an accounting program for a one-time fee. You can add QuickBooks Payroll to your subscription for an additional fee.

| | QuickBooks Online Advanced Monthly Fee |
| --- | --- |
| Promotional Price for First Three Months | $75 |
| Standard Price | $150 |
| Payroll Core Plan (Three-month Promotional Price) | $22.50 + $4 per employee |
| Payroll Core Plan (Standard Price) | $45 + $4 per employee |
Your subscription includes 25 full-access users plus three external accountant users. You can also have an unlimited number of time-sheet-only and report-only users. If you need only five or fewer full-access users, you should compare other QuickBooks Online versions.
Who QuickBooks Online Advanced Is Right For
QuickBooks Online Advanced is right for small to midsize businesses large enough to have an internal accounting department that requires more than five full-access accounting software users. QuickBooks Online Advanced is a good choice for most industries because it helps manage inventory, tracks project costs, and tracks billable hours by client:
Growing companies: As your company grows, it will become more difficult to oversee all of its operations personally. This may require more useful accounting information to make informed decisions. QuickBooks Online Advanced fills this need with advanced reporting and a dedicated service representative to help you utilize your software.
Law firms: Law firms that want to provide full access to all their partners and managers can exceed five users easily. QuickBooks Online Advanced is excellent for tracking billable hours and assigning expenses to clients. It's easy enough to use that partners and managers can generate their own client invoices. However, I highly recommend law firms use LeanLaw (a QuickBooks add-on) to track client trust balances and automatically perform the triple reconciliation between client ledgers, bank statements, and the attorney's trust account.
Small to midsize retail chains: QuickBooks Online Advanced allows an unlimited number of product classes and store locations, whereas QuickBooks Online Plus is limited to a combined total of 40. Customized location and classes allow you to track profitability for a particular product class separately for each location.
Who Should Choose a Different Accounting Software
QuickBooks Online Advanced is powerful, but it is not ERP software that can help you manage all aspects of your business. It also cannot be used to keep the books for multiple entities. Here are a few examples of businesses that might consider different software:
Companies wanting ERP: ERP software is comprehensive software that can be used to manage your entire business. Bookkeeping is generally only one of several functions included in ERP software. For instance, in addition to bookkeeping, ERP software might include employee scheduling, project management, calendars, and human resource (HR) management.
Parent-subsidiary corporations: If your business consists of a parent corporation that owns at least 50% of a subsidiary corporation, then generally accepted accounting principles (GAAP) requires you to produce consolidated financial statements. QuickBooks Online Advanced requires a separate account for each corporation and does not provide any assistance in consolidating the financial statements.
Manufacturers: QuickBooks Online Advanced cannot determine the cost of inventory manufactured from purchased materials and labor automatically. This is referred to as an "inventory assembly" in QuickBooks Desktop and is not available in any version of QuickBooks Online.
Alternatives to QuickBooks Online Advanced
If QuickBooks Online Advanced is not a great fit for your business, there are a few alternatives for you to consider that address a few of the shortcomings of Advanced.
QuickBooks Online Advanced Features
While most businesses likely upgrade to QuickBooks Online Advanced because of the increased number of users, Advanced has some powerful features not available in other QuickBooks Online products.
Use smart reporting: Reporting in QuickBooks Online Advanced goes beyond printing historical bookkeeping reports. You can quickly view 17 key performance indicators (KPIs) in a single dashboard along with targets for each KPI and your recent trend. The KPIs cover profitability, activity, cash flow, efficiency, asset usage, liquidity, and coverage. You can click on any KPI to generate a report of that KPI over any time period you choose.
QuickBooks Online Advanced KPIs at a Glance
| Profitability | Activity | Cash Flow | Efficiency | Asset usage | Liquidity | Coverage |
| --- | --- | --- | --- | --- | --- | --- |
| Total Revenue | A/R Days | Cash flow margin | Return on assets | Asset turnover | Current ratio | Cash flow coverage |
| Gross Profit Margin | A/P Days | Operating cash flow | Return on capital | | | |
| Operating Profit Margin | | Free cash flow | | | | |
| Profitability Ratio | | Net cash flow | | | | |
| Net Profit After Tax Margin | | Cash on hand | | | | |
Connect bank accounts: After connecting your checking and credit card accounts, transactions are loaded automatically, and you can either match them to existing transactions in QuickBooks Online or create new transactions.
Create transactions in batches: Your company can save hours by creating invoices, checks, expenses, and bills in large batches. You can even paste and copy details from a spreadsheet directly into the Batch Create Screen.
Collect and track sales tax: QuickBooks Online will apply the correct sales tax rate to invoices based on the address you provide. This is an incredibly useful tool if you make taxable sales in multiple jurisdictions like cities or states. QuickBooks Online tracks all of your sales tax collections and payments to help you prepare your sales tax returns.
Track mileage: The QuickBooks Online smartphone app can track your mileage automatically without any input from you. You don't even have to have the QuickBooks Online app open for the mileage to be tracked. All of your trips will transfer to QuickBooks Online automatically, where you can classify them as personal or business and provide additional details.
Upload receipts: Transactions can automatically be created from receipts that are scanned in the mobile app, uploaded from your computer, or emailed to your QuickBooks Online account.
Create projects: Profit and loss can be tracked by project. Costs assigned to projects include wages and the related overhead like payroll taxes and employee benefits.
Create classes: You can create an unlimited number of classes to track profit and loss subdivided by just about anything you can imagine. The most common use of classes is to divide activity by product or service line.
Specify locations: You can also create an unlimited number of locations. By having separate indicators for locations and classes, you can track classes separately for each location. For instance, you can see the profit from selling a particular product line (class) at a particular store (location).
Expand your chart of accounts: QuickBooks Online Advanced allows for an unlimited number of accounts, a necessity for growing companies.
Customize user access: With 25 users, it's unlikely that all users need access to all areas of your accounting system. Instead, you can design custom user roles and specify exactly what each user role is allowed to access.
Create custom fields: You can create custom fields to attach to either customer records or transactions. These custom fields can then be used to filter and design custom reports.
Train your employees: Employees can access free online training to get the most out of your software.
Receive personalized customer support: As a QuickBooks Online Advanced subscriber, you will be assigned a dedicated account manager. They will learn about your business and quickly help to resolve your problems.
Restore an earlier version: Your QuickBooks Online Advanced file is backed up continually, and you can restore your company file to an earlier version by specifying a date and time.
Bottom Line
The most common reason for choosing QuickBooks Online Advanced is the need for more than five users. However, Advanced comes with many other useful features for a growing company, including advanced analysis of KPIs, batch transaction processing, enhanced customer support, and unlimited classes, locations, and accounts.