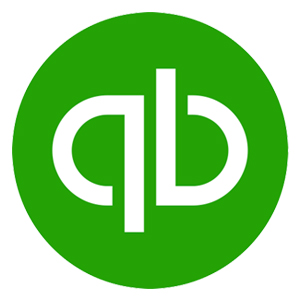 QuickBooks Online Plus is accounting software for small businesses that need advanced features like inventory management and tracking of profit and loss by class, location, and project. Plus is the most popular version of QuickBooks Online, which is our selection for best overall small business accounting software.
QuickBooks Online Plus will improve your inventory management by helping you understand which products are the most profitable, get real-time inventory updates, and see sales by location. QuickBooks is currently offering 50% off for the first three months, or a 30-day free trial.
Pros & Cons of QuickBooks Online Plus
| Pros of QuickBooks Online Plus | Cons of QuickBooks Online Plus |
| --- | --- |
| Five users included with subscription | Cannot have more than five users |
| Large network of independent QuickBooks ProAdvisors | More expensive than Xero Established with similar features |
| Inventory tracking | Cannot track inventory assemblies |
| Profit and loss by class, location, or project | Classes and locations limited to 40 (combined) |
| Create and manage fiscal-year budgets | Cannot compare estimated to actual project costs |
QuickBooks Online Plus Pricing
QuickBooks Online Plus is available as a monthly subscription for $35 per month for the first three months. Consider QuickBooks Desktop instead of Online if you want an accounting program that can be purchased for a one-time fee. You can add QuickBooks Payroll to your subscription for an additional fee.

| | QuickBooks Online Plus Monthly Fee |
| --- | --- |
| Promotional Price for First Three Months | $35 |
| Standard Price | $70 |
| Payroll Core Plan | $22.50 + $4 per employee |
Included with your subscription is full access for five users, two external accountant users, and an unlimited number of timesheet-only and view-reports-only users. If you need more than five full-access users, you will need to upgrade to QuickBooks Advanced. You can read our QuickBooks Online comparison to learn more about the alternate versions of QuickBooks Online.
Who QuickBooks Online Plus Is Right For
QuickBooks Online Plus is an excellent choice for almost any small business. In addition to basic accounting features, you can account for inventory, track profit and loss by a variety of factors, and allow an unlimited number of users to input time and view reports. Here are a few examples of small businesses that could benefit from the features in QuickBooks Online Plus:
Retailers and wholesalers: Businesses that buy and sell products can keep track of the cost of inventory using the first-in-first-out (FIFO) method. They can also track profit and loss by location or class of products.
Small contractors: Contractors can track income and all project-specific costs, including payroll, to determine job profitability. They can also track profitability by classes of activity, such as new construction, remodeling, and service calls.
Small chain of stores or restaurants: Small businesses with multiple locations can track profitability by location to help make better decisions.
Who Should Choose a Different Accounting Software
While QuickBooks Online Plus is powerful, it does have a few weaknesses. Here are a few examples of businesses that might consider different software:
Midsize companies: Five full-access users are plenty for most small businesses. If your business outgrows five users, not including time-sheet-only or report-only users, you'll have to choose different software.
Contractors needing estimates: While QuickBooks Online Plus calculates profit or loss on a project or job, it cannot provide a line-by-line comparison of the estimated cost of the job. The fiscal-year budget can be broken down by project, but the process consists of inputting expected expenses. What's more, the program doesn't help you estimate what those expected expense amounts should be.
Manufacturers: QuickBooks Online Plus can track your inventory purchased and sold, but it cannot perform an inventory assembly as is available in the desktop version of QuickBooks. An inventory assembly combines the cost of existing inventory, materials, and labor to produce a new inventory product.
Alternatives to QuickBooks Online Plus
If QuickBooks Online Plus is not a great fit for your business, there are a few alternatives for you to consider that address some of the shortcomings of Plus.
QuickBooks Online Advanced: QuickBooks Online Advanced is the top-of-the-line QuickBooks Online product. In addition to including access for 25 users, Advanced has more detailed reporting and can accommodate the larger number of items like accounts, vendors, customers, and products required by midsize companies.
QuickBooks Desktop Premier: QuickBooks Desktop Premier can be used to produce estimates of project costs based on the standard cost of materials and labor you specify. You can compare actual costs to estimated costs in real-time as the project is completed. QuickBooks Desktop Premier will also calculate the cost of manufactured inventory through the inventory assembly feature. The cost of manufactured inventory will include the cost of existing inventory, supplies, and labor that you specify.
QuickBooks Online Simple Start: Your small business could save $45 per month by choosing QuickBooks Simple Start vs Plus. However, Simple Start doesn't have many of the advanced features of Plus like inventory, tracking unpaid bills, or tracking profit and loss by class, location, or project.
QuickBooks Online Plus Features
QuickBooks Online Plus has features to save you time on mundane tasks like inputting transactions but also has features that can improve your profitability like analysis of profit and loss by class, location, and product.
Easily access tasks: All the major tasks are accessed by clicking on workflow areas in the left menu bar of the dashboard. For instance, to input bills start by clicking on "Expenses" in the left menu bar.
Print reports: QuickBooks Online Plus has more than 100 available reports that can be customized to your needs. Here are a few of the reports available:

Standard financial statements like balance sheet, profit and loss statement, and cash flow statement
Inventory valuation detail and summary reports
Reports of unbilled charges and unbilled time
Accounts receivable (A/R) summary, detail, and aging reports
Accounts payable (A/P) summary, detail, and aging reports
Sales tax reports, including sales tax liability and detail of taxable sales
Sales reports separated by class, customer, location, product, or service

Provide accountant access: You can specify up to two external accountants for free access to your QuickBooks Online Plus account. The accountants must have QuickBooks Online Accountant, which is provided free to all QuickBooks Online ProAdvisors.
Connect bank accounts: By providing the login credentials for your online bank accounts, transactions can be transferred into QuickBooks Online automatically. You review the transferred transactions and either indicate the transaction is new or match it to an existing transaction.
Invoice customers: Invoices can be generated and either printed or emailed to your customers. Invoices then become A/R that are tracked until payment is received from your customer.
Collect and track sales tax: QuickBooks Online will apply the correct sales tax rate to invoices based on the address you provide. This is an incredibly useful tool if you make taxable sales in multiple jurisdictions like cities or states. QuickBooks Online tracks all of your sales tax collections and payments to help you prepare your sales tax returns.
Track mileage: By allowing the QuickBooks Online mobile app to access the GPS in your smartphone—even when the app is not open—QuickBooks Online can record the date, time, beginning address, and ending address of every trip you make automatically. The trips are transferred to your QuickBooks Online account, and you can classify them as business or personal. You can also enter mileage manually.
Upload receipts: Transactions can be created and documented by uploading receipts from the mobile app, a computer, or via email. QuickBooks Online then reads the receipt and suggests a transaction that you can accept or modify.
Input and track unpaid bills: Bills can be entered as you receive them to help you stay organized and make sure vendors are paid on time. The bills are shown on the financial statements as A/P. This provides a more accurate measure of net income for a period because you can record expenses incurred but not paid.
Track billable hours by customer: Billable hours can be assigned to particular customers and projects and then transferred to invoices as they are generated. Billable hours not added to an invoice continue to be tracked as unbilled hours and are available for future invoices.
Unlimited time-tracking-only users: All of your employees can input their own hours worked using the mobile web on their smartphones. They can assign hours worked to classes, customers, projects, and service codes.
Unlimited report users: An unlimited number of users can log in to QuickBooks Online Plus. However, they can only review reports without sensitive employee information. This is great for managers that need to see reports but don't need access to transactions.
Create projects: Users can create multiple projects for a single customer. Income and expenses, including wages, can be assigned to projects as they are incurred. This is an important feature for contractors or similar businesses that need to understand the profitability of particular jobs. A shortcoming of QuickBooks Online Plus is the inability to create estimated project costs and compare them to actual costs. While estimates can be created for customers, they are not tied to projects.
Class tracking: Classes can be created to track income and expenses separately. You can create a separate class for each product line, service area, or anything else you would like to see tracked separately.
Location tracking: Income and expenses can be tracked separately by location. While this can be achieved by creating a class for each location, using a separate location indicator lets you print reports separated by both location and class. For instance, you can see the profit from selling a particular product line (class) at a particular store (location).
Create purchase orders: Users can create purchase orders to send to vendors. Purchase orders can then be compared to invoices received and converted into A/P.
Bottom Line
QuickBooks Online Plus is the most popular version of QuickBooks Online and will meet the needs of nearly any small business. QuickBooks Online Plus can track inventory costs, generate invoices, track unpaid bills, and calculate profit and loss separated by many factors, including user-defined classes and locations.