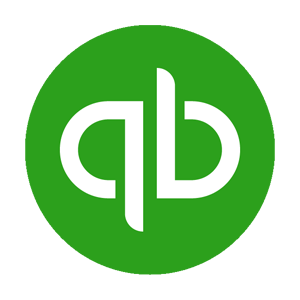 QuickBooks Premier Retail Edition is an industry-specific version of QuickBooks Premier desktop accounting software that is ideal for small to medium-size retailers. QuickBooks Retailer includes all the features of QuickBooks Premier, plus additional inventory features and reports.
When downloading QuickBooks Premier desktop software, after purchasing, you will be given the option of specifying the general business edition, or an industry-specific edition, such as retail, at no additional cost. QuickBooks Premier can be purchased for a one-time payment or for an annual subscription that includes unlimited support, free edition upgrades, and online backups.
| Pros | Cons |
| --- | --- |
| Integrates with QuickBooks Point of Sale (PO) | Must purchase an additional license for each simultaneous user (maximum 5) |
| Quickly record daily sales summaries from cash register | Can only access program from computer where it is installed |
| Very fast navigation and input compared to cloud-based programs | More difficult to share with an off-site accountant compared to cloud-based programs |
QuickBooks Premier Retail Edition Pricing
The retail edition of QuickBooks Premier is available for the same price as the base edition, sometimes called the general business edition. You can purchase QuickBooks Premier for a one-time payment or as an annual subscription.

| | QuickBooks Premier Retail Edition | QuickBooks Premier Plus Retail Edition |
| --- | --- | --- |
| Price | $649.99 one-time | $499.99 per year ($299.99 1st year) |
| Maximum Installations for No Additional Fee | 3 | 3 |
| Simultaneous Users Allowed With a Single License | 1 | 1 |
| Additional License for Each Additional Simultaneous User | $649.99 one-time (maximum 5 users) | $499.99 per year (maximum 5 users) |
| Required Edition Upgrades | Every 3 years | n/a |
| Free Maintenance Updates | ✔ | ✔ |
| Free Upgrade to New Edition Each Year | | ✔ |
| Unlimited Customer Support | | ✔ |
| Online Data Backups | | ✔ |
Ready to get started with QuickBooks Retail Edition?
Who QuickBooks Retail Edition Is Right For
Retail stores that use QuickBooks POS: QuickBooks POS is a great POS system that integrates seamlessly with QuickBooks Retail Edition to make tracking both sales and inventory easier.
Retail stores that use a cash register: If you use a cash register to track and summarize sales, you can enter the day's sales quickly using the Enter Daily Sales feature.
Retail stores that track individual sales: You can record sales to individual customers as either sales receipts, if paid immediately, or invoices if the customer will pay later.
Who QuickBooks Retail Edition Is Not Right For
Businesses that require last-in-first-out (LIFO) or FIFO inventory costing: QuickBooks Retail Edition will only use the average cost method of calculating the cost of inventory sold. You can purchase third-party plug-ins that provide additional inventory options.
Businesses with an inexperienced bookkeeper: QuickBooks Retail Edition is not the best option if you plan on keeping the books yourself unless you have experience with bookkeeping. It's a very powerful program, but it takes time to learn. Compared to cloud-based software, it's hard to share your books with an external accountant.
Businesses with more than five simultaneous QuickBooks users: You need sufficient software licenses to cover the maximum number of people who will be using QuickBooks at the same time. QuickBooks Retail will not allow more than five simultaneous users.
Not sure whether to go with an on premise or cloud based accounting software? Read our guide to Quickbooks Online vs Desktop to understand the main differences.
Alternatives to QuickBooks Retail Edition
Accounting Software

Consider Instead of QuickBooks Retail

Allows first-in-first-out (FIFO) inventory cost method

Allows up to 25 simultaneous users

More affordable and includes inventory management

Last updated on 4/13/2020.
QuickBooks Retail Edition Key Features
Retailers will find these useful features in QuickBooks Retail Edition:
Setup and track inventory by item: You can set up each of your products as a separate inventory item. You can set a standard cost and sales price per item that will populate purchase orders and invoices automatically, but you can still make changes on those forms if the price varies. The inventory item screen also tracks the units on hand, purchase orders, and sales orders. You can even enter a reorder point, so you're reminded when inventory is low and needs to be replenished. The average cost per unit given at the bottom of the screen is recalculated with every inventory purchase and is used to determine the cost when a unit is sold.
Specify price levels: You can set special price levels for individual inventory items or set a special price level rule that will be applied to all inventory items. For instance, you might set a special Friends and Family price level that reduces the sales price of all inventory items by 10%. After you create a custom price level, you will be able to choose to apply the standard price or custom price level when creating invoices and sales receipts.
Create purchase orders: You can create a purchase order when ordering inventory. The units on purchase orders will show in the inventory item screen so that you know there are more units on the way.
Adjust inventory for shrinkage: Shrinkage is an inevitable part of retail sales. You can record shrinkage by entering either the amount of the adjustment ― for instance, you know an item was broken ― or by entering the actual units of inventory on hand. QuickBooks will make an adjustment to record the shrinkage expense based on the average cost per unit.
Create sales orders: Creating sales orders will help QuickBooks make sure you have sufficient inventory. Inventory needed to fulfill open sales orders is subtracted from units on hand in determining units available. When units available drop by the minimum you specify, QuickBooks will notify you that it is time to reorder.
Convert sales order to an invoice: Once an order is fulfilled, you can quickly convert the sales order into an invoice that can be printed or emailed to the customer.
Reports: In addition to all the usual accounting reports and financial statements like the balance sheet and statement of profit and loss, retailers will find these useful reports in QuickBooks Retail:

Gross Margin by Inventory Item: This report breaks down the sales of inventory by inventory item and reports the quantity sold, average sales price, cost of goods sold, gross margin (or profit), and gross profit percentage. This is very helpful in determining which of your products are the most profitable and deserving of the prime floor space, or web placement for online stores.
Inventory valuation summary: This report shows you not only the quantity of inventory you have on hand but also the total cost and total retail value.
Inventory Stock Status by Item: This is very helpful in determining when to reorder inventory. It provides, by inventory item, not only the units on hand, sales orders, and purchase orders but also the average weekly units sold.
Bottom Line
QuickBooks Retail is a powerful industry-specific version of QuickBooks Premier. In addition to all the bookkeeping features of Premier, QuickBooks retail allows you to monitor your inventory better. QuickBooks Retail Edition is great desktop software. However, if you don't have an experienced bookkeeper, you might be better off with a QuickBooks Online product so that an independent accountant or bookkeeper can more lend a hand easily.
After purchasing Premier, you will be able to select the retail edition before downloading the program. Visit QuickBooks to purchase the program for a one-time fee or subscribe to the program for an annual fee that includes free edition upgrades.