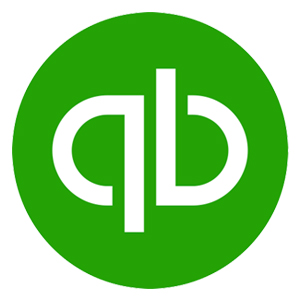 QuickBooks Simple Start is the least expensive version of QuickBooks Online. It is great for most small businesses that don't carry inventory and have only one person who needs to access their accounting software. QuickBooks Online is our pick for best overall small business accounting software. While inexpensive, QuickBooks Simple Start is powerful software with the ability to generate invoices, manage sales tax, run payroll, and collect online payments.
QuickBooks Simple Start is available for a monthly subscription of only $12 per month for the first three months and then $25 per month thereafter. Your subscription includes free access for an external accountant, unlimited customer support, and unlimited transactions.
Pros & Cons of QuickBooks Simple Start
| Pros of QuickBooks Simple Start | Cons of QuickBooks Simple Start |
| --- | --- |
| Affordable for very small businesses | Cannot track unpaid bills |
| Large network of independent QuickBooks ProAdvisors | Only allowed one user (plus one external accountant) |
| Automatic mileage tracking | Cannot track billable hours by customer |
| Access from anywhere | Employees cannot enter their own time |
QuickBooks Simple Start Pricing
QuickBooks Simple Start must be purchased as a monthly subscription. If you are looking for software that can be purchased for a one-time fee, you should consider QuickBooks Desktop vs QuickBooks Online. Payroll can be added to your QuickBooks Simple Start subscription, but there is an additional charge.

| | QuickBooks Simple Start Monthly Fee |
| --- | --- |
| Promotional Price for First Three Months | $12 |
| Standard Price | $25 |
| Payroll Core Plan | $22.50 + $4 per employee |
The monthly subscription includes one company user plus one external accountant user. If your company needs additional users, you will need to upgrade to a different version of QuickBooks Online.
Who QuickBooks Simple Start Is Right For
QuickBooks Simple Start is an excellent choice for small business owners who want to do their own bookkeeping. It's user-friendly, doesn't require a lot of accounting knowledge, and can be accessed from anywhere with an internet connection, including a smartphone.
New companies: QuickBooks Simple Start is budget-friendly for new businesses and can be upgraded to grow as your business grows.
Companies that work at customer sites: Companies that work on-site at multiple customer locations, like lawn-care companies, can email customer invoices from the mobile app instantly.
Companies with local travel: Business owners who frequently drive around town as part of their work, such as real estate agents, can track mileage automatically with the mobile app.
Inexperienced bookkeepers: Your external accountant can view your books at any time to help you avoid mistakes and correct errors. For an additional cost, you can also use QuickBooks Live to help set up your books and get off to a good start.
Who Should Choose a Different Accounting Software
The primary weaknesses of QuickBooks Simple Start are its inability to assign time to specific customers and its lack of inventory accounting. These weaknesses are particularly troublesome for the following businesses:
Retailers and wholesalers: QuickBooks Simple Start cannot separate the cost of annual inventory purchases into the cost of goods sold during the year and the cost of year-end inventory.
Contractors: You cannot track profit and loss by job or class using QuickBooks Simple Start.
Professional services: Professional service firms that charge clients by the hour shouldn't choose QuickBooks Simple Start because the software can't assign time to specific clients.
Hourly employees: Hourly employees can't access QuickBooks Simple Start to input their hours worked, so they'll need to report their hours to the bookkeeper who will then input them into the software.
Alternatives to QuickBooks Simple Start
If Simple Start doesn't fit your needs perfectly, there are many other alternatives from both QuickBooks and some of its competitors.
QuickBooks Online Plus
QuickBooks Online Plus is a more advanced version of QuickBooks Online than Simple Start. The platform includes inventory accounting and allows employees to input hours directly while charging the hours to particular clients. Profit and loss can be tracked by location, class, and job. These features make it good for retailers, wholesalers, contractors, and professional service companies. See our QuickBooks Online Comparison for a complete discussion of your QuickBooks Online options.
QuickBooks Desktop Premier
QuickBooks Desktop Premier is a powerful bookkeeping software that has been around for decades. It comes in five industry-specific editions that make it great for companies in the following industries:
Nonprofits
Manufacturers and distributors
Professional service firms
Contractors
Retailers and wholesalers
You can learn more about the differences between QuickBooks Online and QuickBooks Desktop by reading our comparison.
FreshBooks
FreshBooks lets you track time by using its built-in time clock or by inputting hours after-the-fact. Like QuickBooks Simple Start, FreshBooks does not provide accounting for inventory, so it's not right for retailers and wholesalers.
Xero
Xero provides inventory management and accounting with all subscription levels. Although it can handle sales tax, it requires the purchase of the Avalara add-on to track sales tax payments and file sales tax returns. Even so, Xero is a better choice for retailers than QuickBooks Simple Start because it offers inventory accounting.
QuickBooks Simple Start Features
QuickBooks Simple Start is the most affordable version of QuickBooks Online, but it's still full of features that will save you time and make bookkeeping easier:
Access tasks easily: Tasks are accessible from the dashboard and grouped by activity in the left menu bar. For instance, the software can generate invoices and record customer payments received by going to "Sales" in the left menu bar. You can also connect bank accounts and classify imported transactions by going to "Banking." It doesn't take much time—or an accounting degree—to learn how to perform daily tasks quickly.
Print reports: Reports can be printed using either the cash or accrual method of accounting, which is useful because most small businesses use the cash method for income tax purposes. Here is a sample of some of the most commonly used reports:

Profit and loss statements by year, quarter, or month with comparisons to prior periods
Balance sheet including comparisons to prior periods
Statement of cash flows
Accounts receivable summary

Provide accountant access: You can provide access to your books to an external accountant for no additional charge. The accountant can then view your books and make adjustments that are immediately recorded. This is especially valuable to an inexperienced bookkeeper who needs a little help getting started.
Connect bank accounts: You can connect your checking and credit card accounts, so transactions are imported automatically into QuickBooks Simple Start. Then, you can review the imported transactions and either create new transactions within QuickBooks or match them to existing transactions. Connecting your bank account makes reconciliation at the end of the month very easy.
Invoice customers: Invoices can be created and emailed to customers from either the mobile app or a computer. The invoice is then shown as an accounts receivable (A/R) until the payment is collected.
Collect and track sales tax: QuickBooks Simple Start identifies the correct sales tax rate to apply based on the location you provide in the invoice. Of course, you'll have to tell QuickBooks whether the sale is subject to sales tax. The sales tax center will track all sales tax collected and sales tax remitted to help you complete your sales tax returns.
Track mileage: Businesses can deduct 57.5 cents per mile (for 2020) for all business miles driven, but you must have documentation. QuickBooks Simple Start makes the documentation easy by using the GPS in your smartphone, even when the QuickBooks App is closed. Trips are recorded automatically and transferred to your QuickBooks Online account, where you can classify them as personal or business.
Upload receipts: You can upload receipts and either attach them to existing transactions for documentation or create new transactions. Receipts can be uploaded by using the mobile app, dragging and dropping from your computer, or emailing them to your QuickBooks account.
Collect online payments: For an additional charge, you can collect credit card payments through QuickBooks Payments. Customers can pay online directly from your invoice, or you can collect credit card payments anywhere with the free mobile card reader.
Bottom Line
QuickBooks Simple Start is best for service-based small businesses where the owner wants to do their own bookkeeping. It has powerful time-saving tools like mileage tracking, receipt capture, and client invoicing via the mobile app. If your business has inventory or needs more than one user, you might be better served by subscribing to a more comprehensive edition, like QuickBooks Online Plus.
Don't let the plethora of features intimidate you. After subscribing, start by connecting your bank accounts and classifying transactions. When you're comfortable with that process, explore some other features like mileage tracking and uploading receipts. You'll find that bookkeeping doesn't have to be painful and will take much of the stress out of tax time. New customers can choose between 50% off for three months or a free 30-day trial.