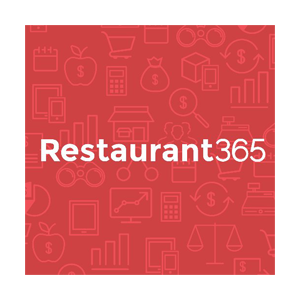 Restaurant365 is a restaurant management software that combines accounting, inventory tracking, appointment scheduling, and sales reporting. It eliminates manual point-of-sale (POS) data entry by connecting the user's POS system and payment processor to their bank. It also offers bank reconciliation, budgeting, and fixed asset management. Its pricing ranges from $49 to $459 per location per month, and it works best for independent restaurants, franchisees, and establishments with multiple locations.
Restaurant365 Pros and Cons
| Pros | Cons |
| --- | --- |
| Combines restaurant management and accounting features in a single platform | Expensive compared to other services |
| Shares real-time information across different locations | Platform is difficult to set up and navigate |
| Easy integration with existing POS systems | The system suffers from occasional glitches |
Who Restaurant365 is Best For
Independent restaurants looking for an all-in-one solution: Restaurant365 links existing POS systems with user's bank accounts, making it a good all-around inventory, budgeting, and scheduling option for independent restaurants who do not have the capability to pay man hours to perform those tasks manually.
Franchisees and establishments with multiple locations: Business owners who manage multiple locations can use Restaurant365 to consolidate their bookkeeping needs across branches. It can also be used to unify inventory and budgeting needs across different locations, without having to coordinate with individual branch managers.
Restaurant365 Pricing
Restautant365's pricing depends on four paid subscription plans: A la Carte ($49/location/month), Core ($249/location/month), Essential ($369/location/month), and Professional ($459/location/month). The main differences between the plans include the number of modules included, as well as access to premium features, such as POS connect, smart ordering, and fixed asset management.

Plans

Monthly Pricing
($/Location/Month)

Modules Included

A la Carte

$49

1

Core

$249

2

Essential

$369

Full Suite

Professional

$459

Full Suite

Last updated on 04/28/2020
A la Carte
Restaurant365's A la Carte plan allows users to choose one product that their business requires. Users can choose between Restaurant365's inventory, scheduling, and accounting modules.
Core
The Core plan helps restaurants increase their efficiency. Users of this plan can choose any two of the following modules: inventory, scheduling, and accounting. It also includes POS connect, which links the user's existing POS system with their bank account.
Essential
The Essential plan is Restaurant365's most popular option. It enables restaurants to grow profitably by offering the benefits of all three modules. In addition, it offers POS connect, smart ordering, smart prep, recipe costing, and access to a manager's logbook system.
Professional
Restaurant365's Professional plan empowers restaurants by giving them an all-in-one platform. It includes all three Restaurant365 modules and offers all the benefits in the Essential plan. It also offers custom financial reports, fixed asset management, smart labor, and business analytics.
Restaurant365 Alternatives 2020
| | | | |
| --- | --- | --- | --- |
| | | | |
| Best For | Small- to mid-sized restaurants that need robust reporting and a simple interface | Restaurants that want reservation and at-a-glance table management | Brick and mortar businesses that want scheduling and timekeeping (free for 1 location) |
| Pricing | Starts at $69 per month | Starts at $69 per month, per terminal | Starts at $0 per month |
| | | | |
Restaurant365 Features
Restaurant365 offers an all-in-one solution for restaurateurs and business owners. The platform offers restaurant management solutions, as well as accounting, inventory, budget, and labor management. Some of its key features include the following:
Restaurant Management
Inventory Management: Restaurant365's inventory counting features can be accessed anywhere, including on mobile devices. This feature automatically tracks inventory transfers, ensuring efficient and accurate usage of ingredients and products. It can also be used to create commissary order forms which branches can use when stocking up on inventory.
Smart Ordering: Restaurant365 offers a purchasing assistant which can streamline the ordering and receiving process. This can be used to combine multiple items from multiple vendors, making it easier to reconcile purchase requests.
Menu Engineering: Restaurant365 can help users evaluate the profitability of their menu items based on ingredient cost and menu item popularity. This can assist users in learning how to price their menu items and in offering promotions and discounts.
Accounting
Accounting Ledgers: Restaurant365's General Ledgers help users maintain control over their finances. They are automatically generated, and data is pulled from real time transactions, making it less susceptible to human error. POS and payroll entry across multiple branches or locations are systematically added to the ledger to help keep track of all transactions, including inter-company transactions.
Bank Reconciliation: By connecting their existing POS to their bank accounts, Restaurant365 users can automate their bank reconciliation at the end of each business day. Daily bank activity is also recorded, giving decision-makers an overview of all monetary transactions.
Budgeting: Restaurant365's budget management features help business owners project their budget by automatically pulling data and trends based on past transactions. The system can report data on recipe costs, inventory, and other related expenses, which can help visualize operating costs. Budget plans from previous years can also be reused or customized according to the user's business plan.
Fixed Asset Management: Users of the Professional plan have exclusive access to Restaurant365's fixed asset management feature. This helps users track and project the depreciation of their equipment and fixed assets, including real property, kitchen equipment, furniture, and technology.
Labor and Scheduling
Employee Scheduling: Restaurant365 allows users to create and manage employee schedules using its restaurant scheduling feature. This can also be used to ensure full staff availability during busy days by prohibiting employees from requesting time off.
Employee Requests: This can be used to engage directly with employees by allowing them to submit their availability or shift requests.
Summary of Restaurant365 Reviews
Majority of Restaurant365 reviews available online are positive. Many users rated it high for providing a robust system with well-integrated modules. They liked its holistic restaurant management solutions and its seamless integrations with existing POS systems. However, many users also complained that the platform suffers from occasional glitches. Some also wished for an improved reporting interface.
Efficient integration of restaurant operations
"Restaurant365 is a great all-in-one restaurant operating/accounting software. The reports are easy to pull and accurate. They have many looks for analysis, both on the site level and corporate view. Importing data from the POS software streamlines payment methods and revenue recognition."

— Brian Borcziak
Platform suffers from technical glitches
"The system still seems very new, and there are a lot of technical kinks that we are starting to experience after launching Restaurant365 with our company 2 years ago."

— Haley Wagner
Restaurant365 Frequently Asked Questions (FAQs)
Can users transition their existing accounting/ERP software to Restaurant365?
Yes. Restaurant365 allows users to import existing data from their current ERP software and accounting programs (QuickBooks, Compeat, Great Plains, etc.). It will assist in the whole transition process—from extracting and migrating data, to training employees, and more.
What are "security roles" in Restaurant365?
Restaurant365 offers security roles that determine a user's level of access to the platform. This allows businesses to limit access to information depending on the user's role in their operations. Security roles enable businesses to streamline operations while safeguarding the security of their vital business information.
Popular Integrations
Here is a list of some of Restaurant365's popular POS integrations:
Square
Lightspeed
Shopify
Lavu
Revel
Clover POS
Our Top Restaurant Accounting Software Providers
If you aren't sure that Restaurant365 is right for you, then this article on the best restaurant accounting software is a review of our top choices. In this guide, we looked at a variety of solutions and narrowed our recommendations down based on ability to track sales and expenses for multiple locations and business segments, integration with a point-of-sale (POS) system, and management of the unique aspects of the industry.