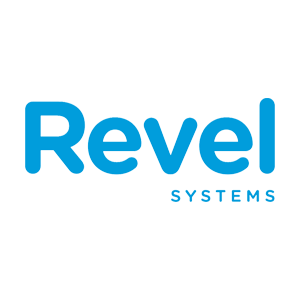 Revel Systems is a customizable and cloud-based iPad point-of-sale (POS) software designed for retail and restaurant businesses. Its features include inventory management, CRM, payment processing, employee management, and reporting and analytics. Subscription fees start at $99 per month, and it's best for those looking for an all-in-one solution for handling both front-end and back-end operations.
Revel Systems Pros and Cons
| Pros | Cons |
| --- | --- |
| Has an offline mode | No free trial |
| Customizable | Poor customer service |
| Integrates with other software | Glitchy and buggy |
Who Revel Systems Is Best For
Restaurants and foodservice businesses that are looking for a complete solution to managing the kitchen, staff, and tables: Revel provides the essential tools for running the following operations: inventory, sales, customer experience, staff, floor, and kitchen.
Managers and owners who want to manage their stores remotely: Being cloud-based, users can view and edit the menu, pricing details, promotions, staff schedules, sales performances, and other factors that affect operations easily.
Revel Systems Pricing
Revel System's pricing depends on the type of product or service that you need. Subscription fees start at $99 per month per terminal while installation and onboarding fees start at $649. Its payment processing service, Revel Advantage, has a predetermined flat rate that depends on your current total monthly volume, transactions, and processing fees. Contact Revel for a quote.
Every plan includes an unlimited number of users, free automatic product updates, personalized onboarding, secure cloud backup, and access to 24/7 online and phone support. Your plan's coverage depends on the size of your business and its operational requirements.
Software
Revel System's monthly plans that start at $99 per month, per terminal are billed annually, and they require a three-year contract. Their features include inventory management, employee management, POS, CRM, and reporting and analytics. Revel doesn't offer a free trial, but it does have a free demo.
Processing
Revel Advantage has a flat fee that is preset at the beginning of your contact. This covers all types of card payments; Apple Pay readiness; Europay, Mastercard, and Visa (EMV) readiness; online statements and reporting; and access to an in-house support team. Contact Revel for a quote.
Installation
The installation and onboarding fee starts at $649, and services include hardware installation, system onboarding, menu consultation, management console training, and payments setup. Revel also provides a dedicated account manager as well as online support via Revel University, which has dozens of video training on basic and advanced topics.
Author's note: Revel's pricing scheme is the same for both retail and restaurant users because its plans are customizable. If you own several types of businesses, then you might appreciate this flexibility as it enables you to operate multiple stores without having to train staff for various kinds of software. You may request to add or remove capabilities as you see fit and then adjust pricing later.
Revel Systems Features
Revel provides users in the retail and food business with plenty of customization options. Here are some of the platform's most essential features.
Cash Management
Revel systems gives you a complete picture of your cash flow via advanced permission settings and a log that monitors sales activity anytime. You may prompt staff to establish a starting fund when logging into the system at the start of a shift, and then set it to alert you when the register reaches a certain amount.
Inventory Management
Revel lets you monitor your stocks' status in real-time even while on the go so that you know what to reorder and when. You may organize items into categories as well as set low-stock alerts that can generate purchase orders automatically for sending to your suppliers. Additionally, you may use your smartphone as a bar code scanner via its inventory app.
Employee Management
Manage all aspects of labor operations and streamline administrative paperwork from a single dashboard. Revel enables you to create and modify schedules, assign unique user passcodes and card swipes, allow the staff to clock in/clock out on the POS itself, and calculate payroll.
Restaurant Management
Revel has restaurant-specific solutions, such as kitchen management, ingredient-level inventory monitoring, table management, menu building, wireless order taking, and delivery management.
'Always On' Mode
You can keep your business running even if your internet connection is down. Revel's POS continues to function offline or on a local network.
Most Helpful Revel Systems Reviews
Users who gave positive Revel Systems reviews like that it is customizable and integrates with other software while others appreciate that it has an offline mode. Meanwhile, those who gave it negative reviews complained that it often has syncing issues and bugs and that its customer support team is hard to reach.
Integrates with other software
"We love the integration capabilities of our Revel POS. It integrates beautifully with a scale as well as the Moneris pinpad, which means we aren't doing any manual data entry when we weigh food items or process credit and debit payments. The reports features are easy to use and allow our small grocery business to have the sales analytics we need in making inventory decisions."
—Jordan Dolson
Frequent syncing issues
"We dislike the fact that all POS front-end stations need to have the same version to work properly. If the main station accidentally updated the application version, then the rest need to do the same. This will be unfortunate if it happens during working hours as it will slow down your sales waiting for the stations to update."
—Jose Cano
Author's note: Many of the online reviews also mention that its customer support staff is hard to reach and that it takes a long time for them to respond to inquiries. Revel has responded to many of such comments saying that it continues to find ways to improve technical and service issues.
Revel Frequently Asked Questions (FAQs)
Can I use my own payment processor and hardware?
Yes, you can. However, Revel recommends that you use Revel Advantage and purchase preconfigured hardware from them to ensure seamless operations.
Does it work with multilocation businesses?
Yes, it does. Through Revel's enterprise management system, high-level stakeholders, such as franchisors and corporate offices, can monitor performance at various levels, providing visibility from one location or across a thousand branches. You may access and control front-of-house and back-of-house tools from a single dashboard, as well as customize the tools available per store.
Does it offer installment financing for its hardware?
Yes, it does. Revel Systems offers a hardware and service leasing program from Apple Financial Services. Items that may be considered for financing include Apple accessories and hardware, access to Revel Care (technical support), installation and training services, and non-Apple equipment, such as printers, bar code scanners, payment swipes, and more. Contact Revel for a quote.
Our Top Restaurant POS Software Picks
If you aren't sure if Revel Systems is right for you, then this article on the 8 Best Restaurant POS Systems is a review of our top choices. Our team looked at a variety of solutions and narrowed our recommendations down based on price, ease of use, and features like inventory management, payment processing, and table and menu management.