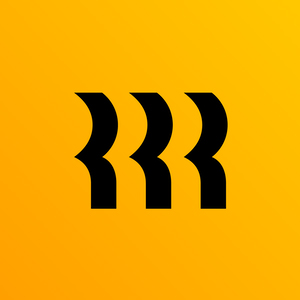 Rippling offers an HR platform for managing employee data, benefits, payroll, staff-related devices, and business apps. Its suite of HR and information technology (IT) solutions include account provisioning, approval workflows, password and inventory management, and onboarding and offboarding tools. Monthly fees start at $7 per user, and it's best for small to midsize businesses (SMBs).
Rippling Pros and Cons
| Pros | Cons |
| --- | --- |
| Easy to use | Lacks time tracking functionalities |
| Unifies IT and HR management into one system | Mobile app is glitchy; doesn't include benefits administration |
| Core platform has efficient onboarding and employee database solutions | Inconsistent customer support |
Who Rippling is Best For
SMBs: Rippling's employee management platform enables you to automate basic HR tasks like onboarding, offboarding, paid time off (PTO) tracking, and staff work milestone monitoring. You can also enhance its functionality by purchasing add-on modules and services such as benefits administration, payroll processing, and HR help desk support.
Benefits brokers: Brokers can partner with Rippling to offer an HR platform that can simplify employee enrollments and automate the Affordable Care Act (ACA) and Consolidated Omnibus Budget Reconciliation Act (COBRA) compliance. It also has a client management tool that allows you to easily check enrollment statuses and generate quotes.
Payroll accountants: With Rippling's HR and payroll solutions, you are granted access to flexible wage processing tools to help meet your clients' employee payment needs. You may also integrate its platform with accounting apps (like QuickBooks, Xero, Sage Intacct, and NetSuite), enabling you to eliminate manual data entry when completing payroll and general ledgers.
Rippling Pricing
Rippling's pricing page shows that its employee management platform's monthly fees start at $7 per user. You can enhance the solution by purchasing HR and IT add-on solutions; however, the cost of each add-on is not published on its website and is available only upon request.
If you're planning to purchase its add-ons, then note that it has two categories: "HR Management" and "IT and Operations Management." Under the IT and Operations Management category are the "Apps and Access" and "Devices and Security" modules—tools that allow you to set up and manage an employee's business app access and company-issued devices.
Meanwhile, its HR Management add-ons include full-service payroll, HR help desk support, benefits administration, and ACA and COBRA administration solutions. It also has a "Flex Benefits" tool that allows you to offer commuter, flexible spending account (FSA), and health savings account (HSA) benefits in a pre-tax debit card.
Rippling Alternatives 2020
| HR Software | Best For |
| --- | --- |
| | Businesses (with less than 100 employees) that want integrated and simple-to-use HR, benefits, and payroll tools |
| | Small to midsize businesses looking for a single platform to manage HR, employee attendance, benefits, and payroll |
| | Businesses that need user-friendly employee scheduling and time tracking solutions |
| | Companies that want a dedicated HR manager to help craft HR policy and maintain compliance |
| | Businesses that require customizable payroll tools and reports |
Rippling Features
Rippling offers comprehensive features that allow you to automate and simplify HR and IT tasks from processing payroll and benefits to managing an employee's security access and company-issued devices. Let's look at some of its important functionalities.
Employee Management
Manage your staff database, PTO tracking needs, and onboarding and offboarding processes. Its features include approval workflows, custom reporting, task monitoring, and a document management functionality that allows you to create, sign, send, and store electronic files.
Payroll Processing and Tax Filing
Apart from calculating your workforce's wage payments and deductions, Rippling automatically files an employee's payroll taxes to applicable federal, state, and local agencies.
Benefits Management
Review and select benefits programs for your employees either through Rippling's benefits adviser or your own broker. You can also opt to keep your existing plans (like medical, vision, dental, and disability) and connect these benefits to Rippling. Additionally, this module comes with employee self-service tools that allow your staff to view and change their benefits details.
Identity and Device Management
Monitor and control an employee's security access with Rippling's account provisioning and identity management functionalities. It can automatically set up a new hire's access to your company's business apps (like Slack, Gmail, and Dropbox) while adding multi-factor authentication and single sign-on (SSO) login credentials.
It also has a device management feature that allows you to procure, manage, re-assign, and track employee devices such as computers and laptops. You may also utilize it to remotely install required business apps based on the employee's job role.
HR Help Desk Support
With Rippling's help desk support, you can call or email certified HR professionals who can provide expert advice on compliance issues.
Integrations
Rippling's suite of HR and IT solutions are designed to integrate with one another, making it easier for you to manage onboarding, payroll, benefits administration, account provisioning, and offboarding processes. It also integrates with more than 500 apps such as Slack, Asana, 15Five, QuickBooks, Xero, TSheets, Mailchimp, Microsoft 365, and Google Suite.
Most Helpful Rippling Reviews
Users who left positive Rippling reviews online described it as an intuitive and user-friendly platform. Several others said that it helps streamline their onboarding and payroll processes, while some appreciate its unified database that allows them to easily manage employee information.
On the other hand, a few reviewers noted that its mobile app isn't robust and that it glitches from time to time. There are also mixed reviews about its customer service, wherein some users commended the email support team for being helpful, while others complained about receiving delayed responses to their queries.
Simplifies employee management
"Rippling has helped simplify the everyday process of managing employee information. Onboarding and offboarding employees have never been easier since all the documents are sent out automatically and handled by Rippling instead of us."
—Matilda Lindstrom
Customer support is only through email
One user who left negative feedback on Capterra said that while its platform is efficient in managing key HR processes, its customer service is less than ideal. He dislikes that it only offers email support, adding that it would have been better if Rippling had a number that he could call, especially if there are immediate issues that need to be resolved.
Rippling Frequently Asked Questions (FAQs)
I only need a payroll tool. Do I need to purchase its core platform?
Yes, you need to have a paid subscription to Rippling's core employee management platform before you can purchase any of its HR and IT tools.
How long does it take to deploy Rippling?
According to Rippling's website, its platform can be deployed in two weeks or less.
What features are included in its mobile app?
Rippling's iOS and Android mobile apps enable you to view your pay stubs, request and approve PTOs, manage passwords, check your colleagues' contact information, and securely log in to all your business apps with just one tap.
Our Top HR Software Picks
If you aren't sure if Rippling is right for you, then this article on the best HR software for small businesses is a review of our top choices. Our team looked at a variety of solutions and narrowed our recommendations down based on price, ease of use, and features like payroll, leave management, onboarding and employee self-service, and applicant tracking.