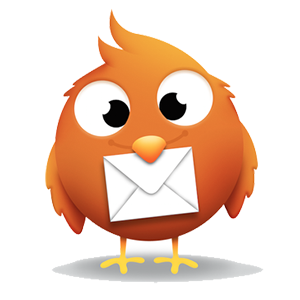 Robly is an email marketing service provider that enables users to launch marketing campaigns and grow their subscriber lists. It also provides multivariant testing, split testing, mobile-responsive templates, analytics, report generation, and more. Its pricing ranges from $19 to $92+ per month. It is best for users who are just starting to grow their subscriber pool, as Robly provides proprietary features that can help increase open rates.
Robly Pros & Cons
| Pros | Cons |
| --- | --- |
| Simple and easy-to-use interface | No free plan |
| Unlimited emails for all plans | More expensive pricing options compared to other competitors |
Who Robly Is Best For
Businesses that want an email marketing tool that can deliver a high open rate percentage: Robly has an open boosting technology called OpenGen that entails sending two different emails within a few days apart. The second email will use a different subject and will be only sent to non-openers, increasing the chance of interest and open-rate among recipients.
Users who are willing to spend more on an email marketing system that offers advanced analytics: While most platforms offer the same essential features as Robly, its proprietary features set it apart from its competitors. Some of these features include RoblyAI (sending of emails based on individual behaviors) and RoblyENGAGE (putting more effort on users who have lower engagement). However, having access to these features also requires the users to pay more for their subscription plans.
Robly Pricing
Robly's pricing ranges from $19 to $92+ per month. The main differences between the plans are the number of contacts and custom templates, as well as access to features, such as phone support and a dedicated account manager.
Number of Email Subscribers

Up to 500 Contacts

501 to 2.5k Contacts

2.5k to 5k Contacts

5,001+ Contacts

Monthly Pricing
($/Month)

$19

$35

$58

Starts at $92

Annual Pricing*
($/Month)

$15

$29

$49

Starts at $79

Free Custom Templates

✕

1

1

2

Phone Support

✕

✓

✓

✓

Dedicated Account Manager

✕

✕

✕

✓
*Annual plans are paid in full at the beginning of the billing cycle.
Robly offers a simple pricing plan that is divided by tiers based on the number of contacts.
All subscribers, regardless of pricing tier, can access premium features that include sending unlimited number of emails, mobile-responsive templates, analytics, split testing, full detailed reports, contact segmentation, and email and chat support.
Robly Alternatives 2020
| Email Marketing Software | Best For |
| --- | --- |
| | Small businesses that need free email marketing software with automation, segmentation, and testing |
| | Organizations that want email marketing campaign formats specific to promotions, events, and surveys |
| | Ecommerce businesses that want email marketing software with insights like buyer intent and preferred products |
| | Bloggers who want to send highly targeted content tailored to subscriber interests, location, and more |
| | Businesses that want to launch user-friendly automated email campaigns that are subscriber- and time zone-specific |
| | Established businesses with a large team and multiple lists that need advanced email marketing capabilities |
Robly Features
Robly provides an extensive set of CRM tools to help you manage your customer relationships better and continuously grow your business. Below are some of its key features:
RoblyAI: Enables users to send the email at a time when it is likely to be opened by the subscriber, based on their past behavior. Through RoblyAI, you will get more opens and higher click-throughs by being at the right place at the right time. The email will be delivered individually based on each subscriber's past behavior. Sending out will be timed, so that the email lands on top of the subscriber's inbox when they are most likely to check it.
RoblyENGAGE: Lets you create a deliverability cycle. Through RoblyENGAGE, you can improve your email's deliverability, as a higher percentage of your list becomes engaged every day. The system allows you to automatically segment unengaged users and bump inactives from your regular sends, so that you can email them and win them back to "engaged" status.
Audience segmentation: Allows you to track website visitor behavior and tag and segment by prospects, customers, and interests. You can segment by data or campaign activity and send the right message at the right time. The system enables you to easily manage multiple brands for better deliverability and target specific users based on engagement, tags, location, and more.
Campaign builder: Lets you design winning campaigns with drag-and-drop tools. Through this feature, you can create a beautiful, customized, responsive email that speaks to your customers and showcases your brand. You can also send plain text or import your own HTML, select from a library of mobile responsive templates, and even build from a blank template or from scratch through its easy-to-use, drag-and-drop editor.
Performance reporting: Through Robly, you can go all-in on growth with actionable insights and analytics. You can develop a solid email marketing strategy that depends on meaningful, actionable analytics. You can view opens, clicks, bounces, and more, as well as see data and trends in real-time. You can also choose to generate device-specific reporting or geographic analytics and delivery by domain and ISP.
Most Helpful Robly Reviews
Most users who left Robly reviews online reported that it is simple and easy to use and provides great results. They also said that the system is adaptable to users' marketing needs. Some users, however, said that the pricing can be expensive, which might hinder users from subscribing to the service.
Most helpful positive review: Easy to use with innovative user interface
"Robly is a fantastic software for email marketing automation. I love how easy it is to use, its interface is completely innovative, and the results that can be obtained in the marketing area are really amazing. Its level of adaptability is excellent, since it adapts perfectly to the marketing needs of its users. In conclusion, for marketers who are looking for a good alternative, Robly is the best."

— Eiichi Mochizuki
Most helpful negative review: Expensive pricing
"I think that although Robly provides its users with a first-class service, its price is quite high and it is a great point to consider when people are going to buy the paid version. In my personal opinion, I think that Robly should improve its prices with more pleasant and competitive rates so that people are more easily motivated to buy the paid version of Robly."

— Jesse Brewer
Robly Frequently Asked Questions (FAQs)
How does Robly help users manage email campaigns?
Robly enables users to send an unlimited number of emails to their subscribers and run tests, such as A/B testing, that measure the success of their campaigns. It also provides them with basic auto-responding features that help them quickly communicate with their customers.
How does Robly help users increase conversion rates?
To increase conversion rates, Robly provides users with a pop-up widget that utilizes an exit-intent technology. This widget allows them to offer incentives to subscribers who are about to exit their website.
Can I integrate Robly with the other applications that I use?
Yes. Some of Robly's top third-party integrations include Salesforce, Eventbrite, Shopify, Mailchimp, and HubSpot. For a complete list of its third-party integrations, you may get in touch with its customer support team.
Bottom Line
Robly seems to offer quite advanced analytics that can help users grow their subscriber base. It also has artificial intelligence (AI) tools that optimize campaign performance. It doesn't provide a cookie-cutter approach to email marketing, but rather a personalized one that is based on a user's past behavior.
However, if you are a user who is just starting to explore and learn how to maximize the use and benefits of an email marketing software, other providers, such as Mailchimp, can offer a free plan that can get you started.
If you are not sure if Robly is right for you, this article on the best email marketing software for small businesses is a review of our top choices. Our team looked at a variety of solutions and narrowed down our recommendations based on price, features, and ease of use.