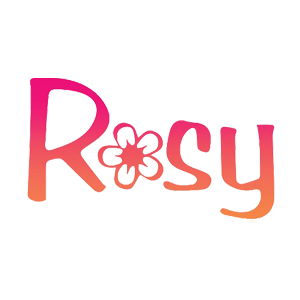 Rosy is a cloud-based salon software with comprehensive standard services and optional à la carte features. It helps you with salon scheduling and client booking, inventory management, marketing, reporting, business management, point of sale (POS) processing, and more. Its plans start at $29 per month, and it's best for spas, salons, and booth renters.
Rosy Pros and Cons
| Pros | Cons |
| --- | --- |
| Easy to use | A bit pricey for small salons |
| Great customer support | Minor server interruptions |
| Feature-rich platform | |
Who Rosy is Best For
Salons and spas: Its business management solutions were developed to cater specifically to small and midsize salon and spa owners across the US, Canada, Australia, and Europe.
Rosy Pricing
Rosy's pricing guide shows two plans that are based on the number of employees: Standard (starts at $29 per month) and Standard + Premium Features (starts at $37 per month). The main difference between the plans is access to advanced features such as enhanced text messaging, automated email marketing, and an email library.

Numbers of Employees

Standard Pricing
($/Month)

Standard + Premium Features Pricing
($/Month)

1

$29

$37

2 to 4

$39 to $59

$55 to $75

5 to 10

$69

$101

11 to 15

$79

$127

16 to 20

$89

$156

21+

$99

$192
Standard
Rosy's Standard subscription is a great option for small salons that want fully functional software to manage appointments, inventory, and POS. It includes features like online scheduling, text and email communications, Facebook and Google integrations, product reservations, rewards and referrals, a mobile web app, and a reporting engine.
Premium
Rosy's Premium plan, on the other hand, is best for those who want a salon software that integrates marketing campaigns into their daily operations. It has all of the same features as the Standard plan and includes automated email marketing, enhanced text messaging, client images, mass email marketing, text confirmations, and an image library.
Rosy Features
Rosy's multi-functional solutions are designed for you to build deeper relationships with your clients while increasing revenue and profitability. Here are some of Rosy's most important features.
Salon Scheduling and Client Booking
Rosy's scheduling feature gives you access to your schedules from anywhere, provides a complete view of your customer history, and helps with booking, enhanced workflow, and cancelation management. Your clients are also able to book appointments directly from your business website or through your Facebook page. This is both convenient and efficient for you and your patrons.
Salon POS
This aids in providing a swift client checkout. It manages cash drawers and customer database, tracks sales and commissions, monitors client referrals and rewards, and spots sales trends. It also comes with a Suggestive Selling feature that makes intelligent suggestions based on a customer's buying history and services purchased, resulting in more personalized service and increased revenue.
Inventory Management
Rosy's inventory management capability helps you avoid running out of stock or over-buying by letting you set inventory and reordering parameters that alert you when you are short on supplies.
Marketing
The provider also offers marketing tools—such as mass email marketing, enhanced text messaging, text confirmations, and a branded eCommerce store—to its premium subscribers. These give salon business owners an edge over competitors.
Most Helpful Rosy Reviews
In general, users who left positive Rosy reviews online love its easy-to-use platform and management features as well as its responsive customer service line. There are, however, a few users who said that it could be a little expensive for small salons.
Makes appointment scheduling a breeze
One user who left a positive review on GetApp appreciates the number of features it offers. She added that its scheduling functionality is easy to use and is a must-have for salons and spas.
A bit pricey for small salons
As of this article's writing (April 8, 2020), there aren't many up-to-date negative Rosy reviews online, though reviewers said that it's a bit pricey for small salons and that it sometimes has server interruptions. It is notable, however, that these are minor details and that they are happy with the software in general.
Rosy Frequently Asked Questions (FAQs)
Does Rosy offer a free trial?
Yes, it does offer a free 30-day trial. No credit card information and obligation are required upon sign up.
Does Rosy offer guides, tutorials, and customer support?
Yes, it does. Its support includes frequently asked questions (FAQs), video tutorials, online, and phone support.
Do I need to pay for upgrades?
No, you don't. Upgrades to Rosy's software are applied at the central server and immediately available for free to all subscribers.
Our Top Appointment Scheduling Software Picks
If you aren't sure if Rosy is right for you, this article on the best appointment scheduling software is a review of our top choices. Our team looked at a variety of solutions and narrowed down our recommendations based on price, ease of use, and features like mobile compatibility, calendar management, and customer-facing and CRM functions.
Disclaimer: The following information was provided by Rosy and does not necessarily reflect the views of FitSmallBusiness.com.
What is Rosy?
Rosy Salon Software is a comprehensive cloud-based suite of scheduling and management tools created exclusively for salons and spas. We are founded by former salon & spa owners and our team is fully committed to help grow your business!
Rosy News & Activity
Stay up to date by visiting our blog and following us on social media.
Recent blog posts
Rosy Unique Features
Rosy's features include:
Online Client Scheduling
Appointment Scheduling
Text & Email Communications
Mobile Access
Facebook Integration
Mobile Web App
Point of Sale
Product Reservations
Online Store
Inventory Management
Reporting Engine
Email Marketing
Booth Renter Management
Top 15 Reasons Why Rosy is Your Best Salon & Spa Software Choice
With all of the salon and spa software offerings available on the market, how do you decide which is best for your very specific needs? In a nutshell, here's why Rosy Salon Software is the right tool to help you successfully manage and grow your business.
First and foremost, Rosy was created by salon professionals specifically for the salon industry. Many members of our team, including the founder, were salon and spa owners, so we have firsthand knowledge about how your business works and understand the unique workflow of salons and spas. We get what you're up against, understand your unique needs and truly speak your language!
Rosy is cloud-based, which means that you can access your data on any device and from anywhere with an internet connection. In the salon, at home, while out shopping, at dinner with friends, on vacation…wherever. And, because it's cloud-based, no more software or updates to install and no more IT issues!
Rosy offers role-specific interfaces for clients, service providers, front desk, and management. You set the permissions and allow compartmentalized access to whomever you decide. It's safe, secure, multi-location support with shared data and central management.
Rosy provides easy Online Client Scheduling (OCS), which means that your customers can book their appointments, purchase memberships, and gift cards or reserve product through a link on your website or Facebook business page. And, because Rosy is cloud-based, clients can do it from any device and at any time, 24/7. A huge plus for both them and you, as this frees up your front desk staff. Also, this type of booking keeps your customers focused on your salon or spa versus search engine based systems that serve up other businesses to your hard-earned clientele.
Unique to Rosy, our OCS offers Cluster Booking and Minimum Scheduling Gaps and a Complete Client Log, which is available at every customer touch.
Our exclusive Suggestive Selling feature references recent or upcoming services and recommends appropriate products. It also reminds your client when they are running low on previously purchased products and allows them to reserve these products for their next visit.
Rosy offers the freedom to choose various payment processing solutions that can integrate with existing credit card processors. With competitive rates, these solutions support multiple merchant accounts from a single location with web-based reporting and management. And if you choose to leave Rosy for any reason, you can still use our processors, as they work independently.
In addition to standard email confirmations and text reminders, Rosy offers Text Updates to staff and, with our Client Connect Premium Package, Text Confirmations to clients. These automated features help free up your front desk while minimizing client no-shows.
A premium upgrade, Client Connect is designed to take your marketing to the next level. In addition to Enhanced Text Communications, enjoy Rewards & Referrals, Automated Emails, and Mass Emails, which are ideal for rewarding and communicating with your clients. You can also easily upload and edit Client Images for quick reference or even build an impressive Image Library to use when designing your Client Connect emails.
If you are a booth rental salon or spa, our Booth Renter Management software is for you! This exclusive tool allows owners to easily manage any or all of their stations as rentals. With all of the features that Rosy affords, owners and renters have the freedom to run their own businesses. Both can set their permissions as they see fit, while having the option to let the front desk manage their schedules. The front desk can schedule appointments and check clients in for everyone, while the renter's financials and client information remains private.
You can try us on for size with a free 30-day trial. No credit card is needed and there's no obligation to continue. All services after the trail are month-to-month, so no lengthy contracts to worry about.
Rosy is extremely easy to use and we provide excellent training at no cost.
We will help integrate your data for free! Just ask!
You always own your data, including client information, and you can take it with you at any time. Sadly, not all software companies can make this claim.
And the best reason? Because our customer service is simply legendary. We're very proud of that. Let us prove why Rosy is the best solution for your salon and spa scheduling and management needs!