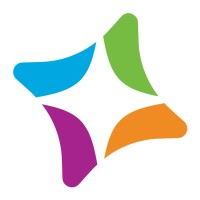 Saba, which incorporated Lumesse into its suite of talent management solutions, is a cloud-based human resources (HR) software designed to help HR professionals develop and engage employees. It offers online tools for recruiting top talents, onboarding new hires, managing learning and skills development programs, and monitoring performance reviews. It's best for mid- to large-sized businesses.
Saba Pros and Cons
| Pros | Cons |
| --- | --- |
| Highly configurable platform | Has a steep learning curve for beginners |
| Easy to maintain since it's cloud-based | Not suited for small businesses |
| Helpful customer support | Expensive pricing plans |
Who Saba Is Best For
Medium to large-sized companies that want scalable and robust talent management solutions: Saba enables users to deliver HR solutions that may enhance their workforce's skills, competencies, and engagement levels. It also allows HR teams to create "just for me" talent experiences for employees and promote an environment of high-impact learning.
Saba Pricing
The Saba pricing guide isn't published on its website, and those interested may contact the vendor to request prices. Basic HR applications similar to it cost anywhere from $300 to $750 per month while the more extensive tools have fees that range from $650 to $1,200 per month.
Saba Alternatives 2020
| HR Software | Best For |
| --- | --- |
| | Businesses (with less than 100 employees) that want integrated and simple-to-use HR, benefits, and payroll tools |
| | Small to midsize businesses looking for a single platform to manage HR, employee attendance, benefits, and payroll |
| | Businesses that need user-friendly employee scheduling and time tracking solutions |
| | Companies that want a dedicated HR manager to help craft HR policy and maintain compliance |
| | Businesses that require customizable payroll tools and reports |
Saba Features
Saba's features are designed to help users attract the best candidates, design development plans to nurture employee growth, and create a work culture that promotes continuous talent development. Here are some of Saba's important features.
Recruitment and Onboarding
Saba's recruiting tool provides a personalized and collaborative solution for recruiters, hiring managers, candidates, and key stakeholders. Its functionalities include applicant tracking, candidate relationship management, and recruitment analytics. Meanwhile, its onboarding solution enables HR professionals to keep new hires engaged through dedicated development plans that help them adjust to their new job and work environment more easily.
Learning and Development
With Saba's comprehensive learning management system (LMS), HR teams can build and deploy learning programs that will fit their employees' competency and skill development needs. It also offers tools for creating career growth and development plans, which aims to align an employee's professional aspirations with individual work goals that will benefit your business.
Performance and Coaching
This solution is designed to promote continuous feedback between people managers and employees. Its capabilities include goal management, agile performance reviews, 360-degree feedback, researched-backed competencies, employee feedback and coaching, foundational job descriptions, and a centralized tool for tracking one-on-one meetings and check-ins.
HR Analytics
Saba offers real-time HR analytics and reporting, enabling users to collect employee data and key talent metrics efficiently. It also features dynamic employee profiles, customizable and automated reports, a predictive analytics tool for identifying attrition risks, and more.
Most Helpful Saba Reviews
Many users who left positive Saba reviews said that while it is generally easy to use, learning how to navigate through and utilize all of its features may be overwhelming for beginners. Others like that it is cloud-based and highly configurable while some commended its helpful support team.
Meanwhile, several reviewers noted that it is a bit pricey as compared to similar apps. They added that its platform is not a good fit for small businesses, given its complex talent management solutions.
Cloud-based LMS that is relatively easy to use
"Saba has one of the easiest course management systems out there. It's easy to create learning paths for specific job roles without having to utilize an LMS admin. It is also cloud-based. It could easily handle any third-party software for course creation, and it has a huge repository so that you can use it for all your internal training documents."
—John Chavez
Pricey and not suited for small businesses
"What I've noticed is that Saba seems to be better suited for larger organizations and businesses. So, if you are running a small business, this isn't for you. Also, because it is such a high-end LMS, it is on the more expensive side. I think you have to look at your company's needs before you use it."
—Gail Buttrey
Saba Frequently Asked Questions (FAQs)
What industries does Saba cater to?
Saba caters to the following industries: healthcare, financial, technology, manufacturing, retail, hospitality, education, professional services, and the public sector.
Can it integrate with other apps?
Saba has a marketplace of technology partners that enables it to provide integrations with job sites, HR information systems (HRIS), and human capital management (HCM) solutions, among others. Those interested may visit its website to check its full list of partners.
Does it offer a mobile app?
Saba has a mobile app for iOS and Android devices that allows users to access learning sessions, track applicants, view reports, and more.
Our Top HR Software Picks
If you aren't sure if Saba is right for you, this article on the 7 Best HR Software for Small Business is a review of our top choices. Our team looked at a variety of solutions and narrowed our recommendations down based on price, ease of use, and features like payroll, leave management, onboarding, employee self-service, and applicant tracking.