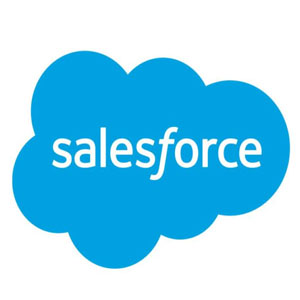 Salesforce Inbox Pros & Cons
| Pros | Cons |
| --- | --- |
| Easy to set up and use | Not a standalone product and can't be used by non-Salesforce subscribers |
| Has robust artificial intelligence (AI)-powered analytics and predictive tools | Pricing is expensive for an add-on product |
| | |
Who Salesforce Inbox Is Best For
Users who want to make their emails as the main channel of communications: Through this tool, users' inboxes are powered with advanced tools that Salesforce has been known for. Inboxes are transformed into a platform where all customer communications and needed follow-up actions are kept. Salesforce Inbox ensures that no emails are missed, no follow-up messages are forgotten, and all communications are made in a timely manner.
Teams that need strong sales forecasting tools: Salesforce Inbox offers Einstein, Salesforce's proprietary artificial intelligence (AI) tool. This tool helps users predict which sales leads and opportunities will convert, which articles and replies will help resolve service cases, and how marketing emails will perform before you hit send.
Salesforce Inbox Pricing
Salesforce Inbox's pricing is at $25 per user, per month. It is an add-on product within Salesforce Sales Cloud that is meant to transform the way your reps sell and extend the full power of the Salesforce platform to your email and calendar.
Salesforce Inbox Alternatives 2020
| Sales Management Tools | Best For |
| --- | --- |
| | Businesses wanting a visual tool to help managers and reps quickly determine deal status |
| | Teams needing a lead management platform that supports web-based calling and scripting |
| | People wanting an analytics-focused tool that inspects pipeline health and tracks sales goals |
| | Sales leaders looking to create an online knowledge base to supplement team performance |
| | Managers wanting gamification software to create custom games and contests that motivate reps |
| | Sales teams that want to showcase leaderboards on TVs for large group visibility |
| | Organizations wanting a sales management platform with team management and rep performance dashboards |
| | Sales managers who want to provide reps with verified contact lists for prospecting |
Salesforce Inbox Features & Benefits
Salesforce Inbox provides an extensive set of tools to help you manage your customer relationships better and continuously grow your business. Below are some of its key features:
Einstein activity capture: Lets you capture every touchpoint in Salesforce automatically
Contextual CRM: Allows you to see relevant CRM records in your inbox
Insert availability: Enables you to schedule hard-to-get meetings faster
Read receipts: Keeps you connected to your customers with email tracking
Templates and mass email: Allows you to send personalized one-to-many emails
Mobile and desktop apps: Lets you manage customer communications, anywhere
Some of its benefits include:
It brings the functionalities of Salesforce to your third-party inbox. It lets you instantly update your CRM with sales data from your inbox, log customer communications automatically (with no manual data entry), and add deals right to your inbox.
Provides intelligent assistance from Salesforce in your inbox, and lets you see critical sales context from your CRM alongside relevant emails. This tool makes it easier to find the appropriate response.
It gives your reps all the information they need to stay on top of every opportunity on any device. It also makes your desktop experience more powerful with email plugins for Gmail and Outlook. It turns your phone or tablet into a portable sales productivity generator with the Inbox mobile app.
It allows you to speed through your emails with templates and personalized email messaging that streamline prospect outreach, as well as schedule hard-to-get meetings faster by sharing your calendar directly with customers.
Most Helpful Salesforce Inbox Reviews
Most Salesforce Inbox reviews available online are positive. A lot of users highlighted its ease of use and seamless integration with Salesforce. They also find the data from its analytical functions helpful in making smarter conversations with their customers. There weren't many negative reviews written by users, but some of them said that it has a lot of unnecessary features that they don't need or use, and that the pricing is expensive.
Provides an easy & smarter way to reach out to customers
One user who gave Salesforce Inbox a positive review on G2 said that it is an easy way to communicate with their customers in a professional environment. She also said that she loves how she can schedule meetings and see when emails have been opened. She also commended its seamless integration with Salesforce.
Salesforce Inbox Frequently Asked Questions (FAQs)
Is it compatible with my mobile device?
Yes, it is. You may download its mobile app from the Google Play Store and the App Store. It is also compatible with tablet devices.
Can I try it for free?
Yes, you can. But you need to be a Salesforce Sales Cloud subscriber to do so.
What Salesforce products is it compatible with?
Salesforce Inbox is compatible with Sales Cloud, Service Cloud, and Lightning Platform.
Bottom Line
Salesforce Inbox is a tool from Salesforce. It is one of the most popular and trusted CRM software in the market, so reliable performance can be expected from this add-on tool. It does offer quite a few advanced features that would enable sales agents to streamline their customer communications and make it efficient overall.
However, as it is an add-on feature, it is limited to Salesforce users, which is a limitation for users subscribed to other CRM or sales management software. Its pricing also costs as much as a regular subscription to other software that could offer end-to-end functionalities for the same price.
If you are not sure if Salesforce Inbox is right for you, check this article on the best sales management tools, which is a review of our top choices. Our team looked at a variety of solutions and narrowed down our recommendations based on price, customization, ease of use, mobile apps, reporting and analytics, and customer support.