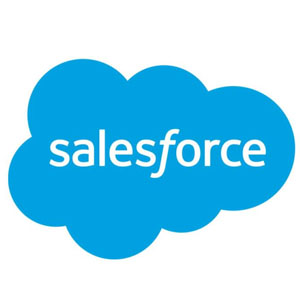 Salesforce Sales Cloud is a cloud-based customer relationship management (CRM) solution designed to help salespeople sell smarter and faster by centralizing customer information, automating tasks, and more. It gives real-time visibility into your team's activities that drive accurate forecasting. Its monthly pricing ranges from $25 to $300 per user, and it's best for sales teams that need a CRM solution with strong lead management capabilities.
Salesforce Sales Cloud Pros & Cons
| Pros | Cons |
| --- | --- |
| Strong lead management functionalities | Could be expensive for small businesses |
| Offers actionable insights to help improve your sales processes and grow your customer base | A lot of complex features that non-technical users might not know how to use or need |
| Enables users to generate insightful business and performance reports | New users may experience a steep learning curve |
Who Salesforce Sales Cloud Is Best For
Salespeople who are always offsite: Salesforce's mobile app turns your mobile device into a portable office that you can use to log calls, respond to leads, work opportunities, or check dashboards from anywhere.
Users who need a CRM with robust sales forecasting tools: The platform provides an overall view of your pipeline and your business performance. It tracks the progress of your leads in the pipeline, which gives you visibility on its likelihood to convert. The data that it presents ultimately shows you realistic forecasts on sales and helps you develop the right strategy.
Salesforce Sales Cloud Pricing
Salesforce Sales Cloud pricing ranges from $25 to $300 per user, per month. The main differences between the plans include the numbers of campaign influence per opportunity, automation workflows, and access to premium features like opportunity management and rule-based scoring.
Essentials

Professional

Enterprise

Unlimited

Best For

Small business of up to 10 members

Any team size

Users who want a deeply customized CRM

Enterprises

Annual Pricing
($/User/Month)

$25

$75

$150

$300

Campaign Influence per Opportunity

N/A

3

5

5

Opportunity Management

✓

✓

✓

✓

Flow Automation

5

5

Unlimited

Unlimited

Customizable Page Layouts

N/A

2

Unlimited

Unlimited

Rule-based Lead Scoring

N/A

✓

✓

✓
Essentials Plan
The Essentials plan provides sales and customer support for up to 10 users and tools for mass email campaign, account, and contact management. Its features include the essential CRM functionalities—such as lead management, assignment, and tracking—so that your team won't miss any lead opportunities. It also enables you to follow up with your potential customers promptly.
Additionally, custom dashboards and reports are available, which you can design based on your team's internal processes. Salesforce Sales Cloud enables users to sell from anywhere via the Salesforce and Inbox mobile apps, both offering full offline functionality.
Professional Plan
The Professional plan offers a complete CRM solution for teams of any size. It features everything on the Essentials plan plus rules-based lead scoring that lets you prioritize leads that are most likely to convert and become paying customers.
It also offers access to the forecasting mobile app for on-the-go sales predictions and monitoring. Moreover, you get collaborative forecasting, enabling you to work together as a team and pool your insights for more accurate forecasts.
Enterprise Plan
The Enterprise plan comes with a deeply customizable CRM solution for businesses. Its features include everything on the Professional plan plus additional premium capabilities.
It has opportunity splits, enterprise territory management, advanced reporting features, and unlimited access to web services API and the sales console app. These features are designed to give you better visibility to your sales deals and opportunities and ensure that nothing falls into the cracks.
All plans provide unlimited online training. Each one may be further enhanced with more functions, such as access to Salesforce Engage and Pardot B2B marketing automation, for an extra fee.
Unlimited Plan
The Unlimited plan offers unlimited CRM power and support. It includes essentially all the features of the Enterprise plan with a couple of additions: 24/7 support and configuration services, as well as a full sandbox. This feature allows you to test and code in separate environments without compromising your live Salesforce deployment.
Salesforce Sales Cloud Features & Benefits
Salesforce Sales Cloud provides users with an extensive set of tools to better manage customer relationships and continuously grow their business. Below are its key features.
Account and contact management: Provides a complete view of your customers, including activity history, key contacts, customer communications, and internal account discussions.
Opportunity management: Offers an overall view of your team's deals, where you can see the stage, products, competition, and quotes.
Lead management: Lets you track your leads from start to finish to help you make smarter decisions about who and where to invest your budget.
Workflow and approvals: Allows you to design and automate any business process with drag-and-drop functionality and put in place flexible approvals processes for deal discounts, expenses, and more.
Sales forecasting: Provides a real-time view into your team's forecasts that can be used for in-line editing, overriding visibility, multicurrency support, and more to stay on top of your business.
Some of its benefits include:
Get more leads: Salesforce Sales Cloud helps nurture potential customers until they're a quality lead who's ready to buy. It then automatically routes them to the right reps at the right time.
Helps you close more deals: Its platform enables you to keep track of all your customer information and interactions in a single place that's accessible from anywhere, at any time. You always have access to the most up-to-date contact information and see all relevant customer activities to move deals forward.
Increase productivity: Salesforce Sales Cloud lets you do a wide range of tasks from anywhere, such as logging calls, responding to leads, working on opportunities, and checking dashboards, while being mobile.
Make insightful decisions: Its dashboards give you a real-time picture of your business at a glance. It displays detailed customer activity reports to help you track the effectiveness of marketing campaigns, determine business priorities, and make smart decisions based on the most up-to-date information.
Salesforce Alternatives 2020
| CRM | Who It's Best For |
| --- | --- |
| | Business-to-business (B2B) businesses needing a customizable, robust, and competitively priced CRM with built-in phone |
| | Businesses wanting a free, no-frills CRM with basic features for unlimited users |
| | Teams that want a user-friendly interface and visual pipeline to manage sales |
| | Businesses that manage standardized or recurring projects and need G Suite integration |
| | Organizations that want a CRM with social media integration and order management tools |
Which CRM Provider Is Best for You?
Most Helpful Salesforce Sales Cloud Reviews
Salesforce Sales Cloud reviews found online are mostly positive. Users highlighted its strong lead and task management functionalities. They also commended its detailed and helpful reports that allow their business to improve business processes. Concerns raised by users include a steep learning curve and a complicated dashboard.
Highly customizable CRM program that generates actionable performance reports
One user who gave Salesforce Sales Cloud a positive review on Software Advice said that it is highly customizable with deep and wide integration with their organization's software as a service (SaaS) or natively developed applications. She likes that it allows users to produce very detailed reports to track their own activity and history, which can also be used by their management to track team progress and performance. According to her, it has a customizable dashboard that allows frequently used tabs to be populated to a "bookmarks bar," which allows faster navigation. It also has a great search feature that allows for easy search across the entire CRM database.
Can be overwhelming to use due to the complexity of features
One user who gave Salesforce Sales Cloud a negative review on Software Advice said that due to its high functionality and range of options, it could be overwhelming to use at times. She pointed out that it requires an internet connection, which means there is occasional latency, and it is not accessible at all times. She noted that it has a steep learning curve for those who have not used it before.
Salesforce Sales Cloud Frequently Asked Questions (FAQs)
Is it compatible with my mobile device?
Yes. The Salesforce mobile app is supported on various platforms, including Android (v4.2+) and iOS (v8.0+). Additionally, the mobile browser app is accessible to additional devices, such as Blackberry (OS10.2+) and others, through a web browser with an internet connection.
How long does it take to set up Salesforce Sales Cloud?
The time it takes to configure Salesforce Sales Cloud differs depending on your use case. Compared to the time it takes to install, maintain, and upgrade software on individual machines across an entire organization, the setup is quite straightforward. According to its website, for less complicated configurations, you can be up and running in a matter of minutes.
What is the difference between Sales Cloud & Service Cloud?
Sales Cloud is designed to help salespeople sell smarter and faster, allowing them to easily manage the company's contacts, accounts, leads, opportunities, quotes, and deals all in one place. Service Cloud, on the other hand, helps companies run and improve their customer service using accounts, contacts, cases, and solutions. It's designed to help support past, current, and future customer service requests to help companies retain their existing customers. The decision of which you need depends on which area of your business you're trying to improve.
Bottom Line
Salesforce Sales Cloud is a product of Salesforce, which is probably the most popular CRM in the market; potential users therefore don't need to be concerned about the robustness of the software. It is ideal for the use of sales and marketing people who need accurate tools and functionalities in managing their business and customers.
However, it does require some level of technical experience, and novice users might find themselves experiencing a learning curve at the initial stage of using the program. Furthermore, it also comes with steep pricing options.
If you are not sure if Salesforce Sales Cloud is right for you, check this article on the best CRMs for small businesses, which is a review of our top choices. Our team looked at a variety of solutions and narrowed down our recommendations based on price, features, and ease of use.