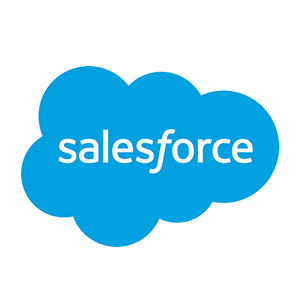 Salesforce Pros & Cons
| Pros | Cons |
| --- | --- |
| Tried and trusted name in CRM | Could be complicated to use for non-technical users |
| Robust sales automation and management tools | Too many features for teams that only need the essential CRM tools |
| Secure environment | Customer support is not that great if you don't pay for additional premium support |
Who Salesforce Is Best For
Sales teams that need robust customer management tools: Through Salesforce, your sales agents can access all your customer information in one place and save time with automation. They can work on their deals anytime, anywhere. Managers can also tweak processes, monitor progress, and project future metrics through the platform.
Teams that need strong sales forecasting tools: It enables you to predict and plan your team's entire sales cycles—from pipeline to closed sales. It allows you to manage sales expectations for the whole business organization⁠. It also reduces guesswork and provides accurate data that would enable you to make sound business decisions.
Salesforce Pricing
Salesforce's pricing for small businesses includes four plans ranging from $25 to $300 per user, per month. The main difference between the plans is access to premium features, such as rules-based lead scoring, lead registration, collaborative forecasting, and workflow automation.
Plan

Essentials

Professional

Enterprise

Unlimited

Annual Pricing*
($/User/Month)

$25

$75

$150

$300

Account, Contact, Lead, and Opportunity Management

✓

✓

✓

✓

Rule-based Scoring

✕

✓

✓

✓

Collaborative Forecasting

✕

✓

✓

✓

Workflow Approval and Automation

✕

✕

✓

✓
*Plans are paid for a full year at the beginning of a billing cycle.
All plans include two-day response time, customer support community, interactive webinars, events, guided journeys, and more. If you require advanced support, you may get in touch with the company for a customized premium support quotation.
Essentials Plan
The Essentials plan provides sales and customer support for up to 10 users. Its features include automatic email and meeting tracking for easier task organizations, as well as lead and opportunities management. It also enables you to follow up with your potential customers in a timely manner.
It features custom dashboards and reports that you can design based on your team's internal processes. It enables users to sell from anywhere on any device via the Salesforce mobile app and Inbox mobile app, both offering full offline functionality.
Professional Plan
The Professional plan offers a complete CRM solution for teams of any size. Its features include everything on the Essentials plan plus rules-based lead scoring that lets you prioritize leads that are most likely to convert and become paying customers.
It also provides access to the forecasting mobile app for on-the-go sales predictions and monitoring. You also get collaborative forecasting—enabling you to work together as a team and pool your insights for more accurate forecasts.
It can configure price, quote, and bill, as well as give you access to the web services API, which will cost an additional $25 per user, per month.
Enterprise Plan
The Enterprise plan offers a deeply customizable CRM solution for businesses. Its features include everything on the Professional plan plus even more premium capabilities.
It has opportunity splits, enterprise territory management, advanced reporting features, and unlimited access to web services API and the sales console app. These features are designed to give you better visibility to your sales deals and opportunities and ensure that nothing falls through the cracks.
All plans provide unlimited online training. Each one may be further enhanced with more functions, such as access to Salesforce Engage and Pardot business-to-business (B2B) marketing automation, for an extra fee.
Unlimited Plan
The Unlimited plan offers you unlimited CRM power and support. It includes essentially all the features of the Enterprise plan with a couple of additions: 24/7 support and configuration services as well as a full sandbox. This feature allows you to test and code in separate environments without compromising your live Salesforce deployment.
Salesforce Alternatives 2020
| CRM | Who It's Best For |
| --- | --- |
| | Business-to-business (B2B) businesses needing a customizable, robust, and competitively priced CRM with built-in phone |
| | Businesses wanting a free, no-frills CRM with basic features for unlimited users |
| | Teams that want a user-friendly interface and visual pipeline to manage sales |
| | Businesses that manage standardized or recurring projects and need G Suite integration |
| | Organizations that want a CRM with social media integration and order management tools |
Salesforce Features
Salesforce provides an extensive set of tools to help you manage your customer relationships better and continuously grow your business. Below are some of its key features.
Personalized Sales Journey
Salesforce lets you give your customers seamless, personalized experiences by connecting their data across sales, service, marketing, and B2B commerce tools. It also allows you to track every aspect of their journey and differentiate mere prospects from loyal customers across all teams.
AI-powered Sales Tools
The platform allows you to sell smarter on any device with artificial intelligence (AI) built into each step of your sales process. It automatically captures data, gets real-time insights, and proactively coaches your sales agents to win more customers with predictive forecasting.
Reports & Dashboards
Salesforce provides you with a snapshot of the entire sales process in real-time, guiding your insights and decision-making process with customizable reports, dashboards, and AI-driven analytics.
Customized Sales Processes
The program allows you to create tailored sales experiences for your sales agents and partners with drag-and-drop tools and automated workflows. Its customizability will enable you to design workflows in a way that best fits your internal processes.
Step-by-Step Onboarding
Salesforce provides you with a step-by-step setup guide so that you can maximize its features in an expedited manner. Its setup assistant will help you streamline your sales workflows and processes, and you can also access its training materials to learn about the various features and functionalities.
You may find various tools, such as Leads, Accounts, Contacts, and more, in the tabs above. A single click will direct you to the page and show you all the essential information you need at a single glance.
Most Helpful Salesforce Reviews
Most Salesforce reviews are positive. A lot of users highlighted its robust tools in organizing leads and said that it is efficient in helping sales teams manage opportunities and deals better. Some users commended the predictive sales tools that improved their internal processes.
Concerns raised by users include the need to have the technical knowledge to maximize the program. Some users also noted that its regular customer support is not reliable, and those looking for more personalized and hands-on support should add premium support services.
Efficient in organizing leads & streamlining sales processes
"As a company that consistently has a varying influx of sales leads and an ever-changing sales department—both internal and external—Salesforce has been essential to organizing our leads. This program has not only ensured that everyone in our team can properly manage their own individual pipelines, but it has also helped our team with our overall sales efforts and organizing strategies for conclusive and overarching client acquisition success."

— Jake Tully
May require a dedicated tech person to run the platform
"Salesforce is so powerful that you need a dedicated admin to handle changes. It can be difficult to make small changes to the platform. One time, we had difficulty extracting data, and we had to purchase a separate reporting software for this."

— Zach McAnany
Salesforce Frequently Asked Questions (FAQs)
Is it compatible with my mobile device?
Yes, it is. You may download its mobile app from the Google Play Store and the App Store.
Can I upgrade at any time or add more products later on?
Yes. You can add products or upgrade at any time, but some products may need to scale together. If you need to add more Salesforce products to your account, you are encouraged to get in touch with Salesforce.
Do Salesforce products integrate with outside applications & systems?
In many cases, Salesforce products integrate directly with many outside applications and systems to help you connect your data. For those who don't have built-in integration, like on-premises data sources, you can purchase MuleSoft licenses, work with its integration partners, or use apps on AppExchange.
Bottom Line
Salesforce is one of the most popular CRM software in the market. It is known to provide users, especially sales teams, with highly sophisticated automation tools that enable them to manage and streamline their entire processes. It has AI-powered tools that help users navigate their business better.
However, these benefits come with a cost: a highly priced CRM software that needs some level of technical know-how. Therefore, if you are a small business that doesn't need advanced tools to manage your customers, there are quite a few alternatives that you can consider, which may offer you more affordably priced options with better ease of use.
You may check this article on the best CRMs for small businesses, which is a review of our top choices. Our team looked at a variety of solutions and narrowed down our recommendations based on price, features, and ease of use.