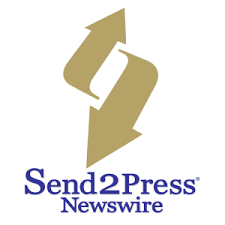 Send2Press Newswire is a press release distribution service that offers professional press release writing and distribution. It allows businesses to compile and distribute press releases to traditional media outlets, as well as online media sites. Its pricing ranges from $89-$499, and it's best for brand strategists and businesses that want regional or national reach.
Send2Press Newswire Pros and Cons
| Pros | Cons |
| --- | --- |
| Targeted release and distribution | Outdated user interface |
| Choice between regional and national reach | Steep pricing |
| High word limit | No ability to add more media outlets |
Who Send2Press Newswire Is Best For
Brand strategists: It offers both traditional and online media targeting, including social media branding and marketing.
Businesses that want regional or national reach: It offers regional, national, and even international syndication through traditional media outlets or online media sites.
Send2Press Newswire Pricing
Send2Press Newswire pricing is divided into two subscription options: Standard ($89 to $199 per release) and Premium ($399 to $499 per release). Each option is divided into four plans: Online, State or Event Plans, Industry or Regional Plans, and National Plans. The main differences between the plans include the word limit, placement, and premium features like additional reach.
Plan

Standard Pricing
($/Release)

Premium Pricing
($/Release)

Online

$89

$399

State/Event

$99

NA

Industry/Regional

$149

$469

National

$199

$499

Want to check out our top rated alternative? Visit eReleases.
Send2Press Newswire also offers professional press release writing (priced at $199 per release) and press release revision (priced at $89 to $169 per release). These services may be ordered alone or in conjunction with distribution services.
Online
Send2Press offers a Standard Online Only Post Plan that includes syndicated publication in 150 to 200 full-text websites. It also includes access to its social media marketing campaign features. Meanwhile, its Premium National Online LITE Plan includes placement in full-text news, excerpt, and widget websites. The releases are also disseminated to 6,000 to 10,000 websites.
State/Event
The Standard Daily Media plan includes email delivery to daily media in one state in the United States, additional push to weeklies in the same state, and push to Associated Press (AP) national or local bureau. It also includes online syndication to 250-300 full-text websites. Communications are also syndicated to electronic news systems like LexisNexis and Thomson Reuters.
Industry/Regional
The Standard Industry + Regional Plan offers direct-to-editors email delivery to daily media in one US state. It also comes with additional push to weeklies in the same state, and push to AP national or local bureau. The Premium Industry Focus Plus plan, meanwhile, includes additional media push to local media via CISION/PR Newswire (PRN).
National
Send2Press Newswire's Standard National Distribution Plan includes direct-to-editors email delivery in all US states, national and regional print magazines, and online syndication. The Premium National PLUS Plan also adds the benefit of additional media push to local media via PRN and dissemination to 3,000-plus websites via PR Newswire.
Send2Press Newswire Alternatives
| Press Release Distribution Service | Best For |
| --- | --- |
| | Teams that need extensive support and guidance via industry-leading customer service |
| | Companies that need the widest distribution for a low price |
| | Businesses that want a professional review of their press releases before distribution |
Send2Press Newswire Features
Send2Press Newswire's key feature is media distribution to local, regional, or national dailies and weeklies as well as online news websites. It also features national and regional print magazine distribution, content partners syndication, social media marketing, and social targeting.
Online Syndication
Subscribers to Send2Press Newswire get guaranteed online publication through its online syndication service. The service is integrated with the Neotrope News Network, Financial News Network, Frankly/WorldNow, and other select content partners. Releases are also published in Apple News, Google News, and Bing News typical.
Social Media Marketing
Send2Press Newswire's built-in social media marketing campaign offers custom social media posts to top sites, including Twitter, Facebook, Pinterest, and LinkedIn. It also allows users to add custom hashtags and embed their account data on their social media campaigns. This $99 value service comes with all Send2Press Newswire subscriptions.
Journalist Portal
Users of the Premium plans get featured in Send2PRess Newswire's PRN for Journalists, a portal with more than 10,000 registered users. Posts in the journalist portal are tracked and would show up in the user's visibility reports.
Most Helpful Send2Press Newswire Reviews
Those who gave Send2Press Newswire reviews online like it for its personalized service and reliable customer support. They commented that it is easy to upload a press release using the service and that its news sites load fast. Others, however, disliked its pricing, saying that it is difficult for small businesses to afford.
Personalized service and excellent customer support
Users commented that Send2Press Newswire operates with integrity and offers personalized service and problem-solving. They added that its customer support takes time to explain things whenever there is an issue.
Expensive
Some users complained that its pricing is steep and is difficult for small businesses to afford.
Send2Press Newswire Frequently Asked Questions (FAQs)
In which file formats should press releases be uploaded?
Send2Press Newswire only accepts the following file formats for submitted press releases: Microsoft Word (.doc/.docx), Rich Text (.rtf), OpenOffice (.odt), and text (.txt). PDFs or any design program files are not accepted.
What is the best day and time to send a press release?
Send2Press Newswire recommends uploading a release any time between 7 a.m. and 5 p.m. Eastern time, Monday through Friday. For financial news, it recommends issuing those in the early morning hours.
Does Send2Press Newswire offer volume discounts?
Those ordering three of a single Standard plan can get a 10% discount, those ordering five of a single Standard plan are given 15% discount and those that avail of 10 of any Standard plan enjoy a 20% discount. For the Premium plans, the discount is typically 10% for those ordering three plans at one time.
Our Top Press Release Distribution Service Picks
If you are not certain whether Send2Press Newswire is right for you, this article on the 6 Best Press Release Distribution Services is a review of our top choices. In this guide, we looked at a variety of solutions and narrowed down our recommendations based on price and features.