Disclaimer: Shedul has changed its name to Fresha. To view the updated review, please click here.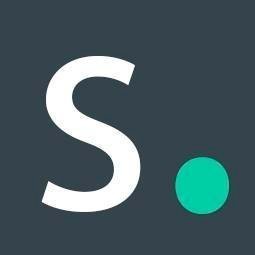 Shedul is a free and easy-to-use appointment scheduling software made specifically for spas and salons. Its cloud-based nature enables users to access it anywhere through a desktop or mobile app. The program's simple, straightforward interface allows users to see a snapshot of their sales and upcoming appointments, as well as set the shifts of their staff, add new clients, and create a list of services that they offer. This review will discuss features, user reviews, and much more to help you decide if Shedul is the right tool for your needs. If you're ready to get started, create an account now!
Which Appointment Scheduling Provider Is Right for You?
Shedul Pricing
Shedul is a free product and interested business owners can simply visit their website to create a free account, which will give them immediate access to the program and all of its features. There is no trial period and credit card details are not required to sign up.
According to the company, Shedul is currently offering free sign-ups to all businesses and is able to do so due to the financial support of its investors. The website stated, however, that it does not offer free access in all countries and that it is in the process of rolling out optional paid features to select countries.
Shedul Features
Shedul's entire pool of features can be accessed by all users. Here are some of the benefits it has to offer:
Appointment scheduling
Online bookings
Client management
Activity dashboard
Staff management
Point-of-sale functionality for salon products
Invoicing
Automated appointment reminders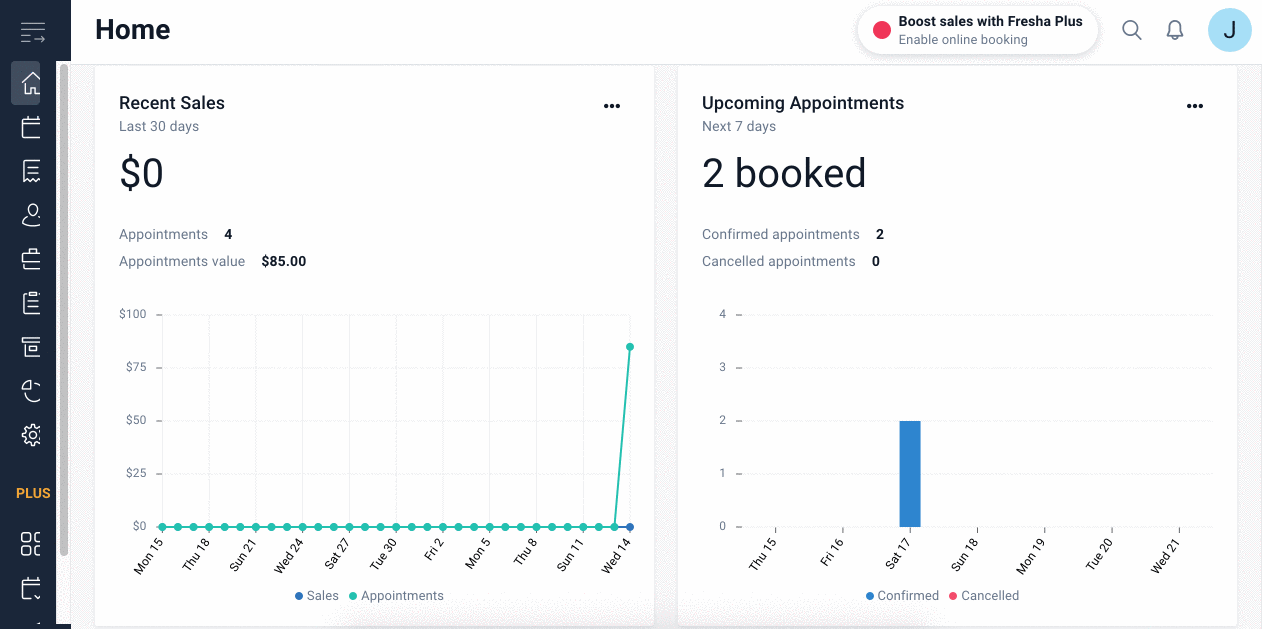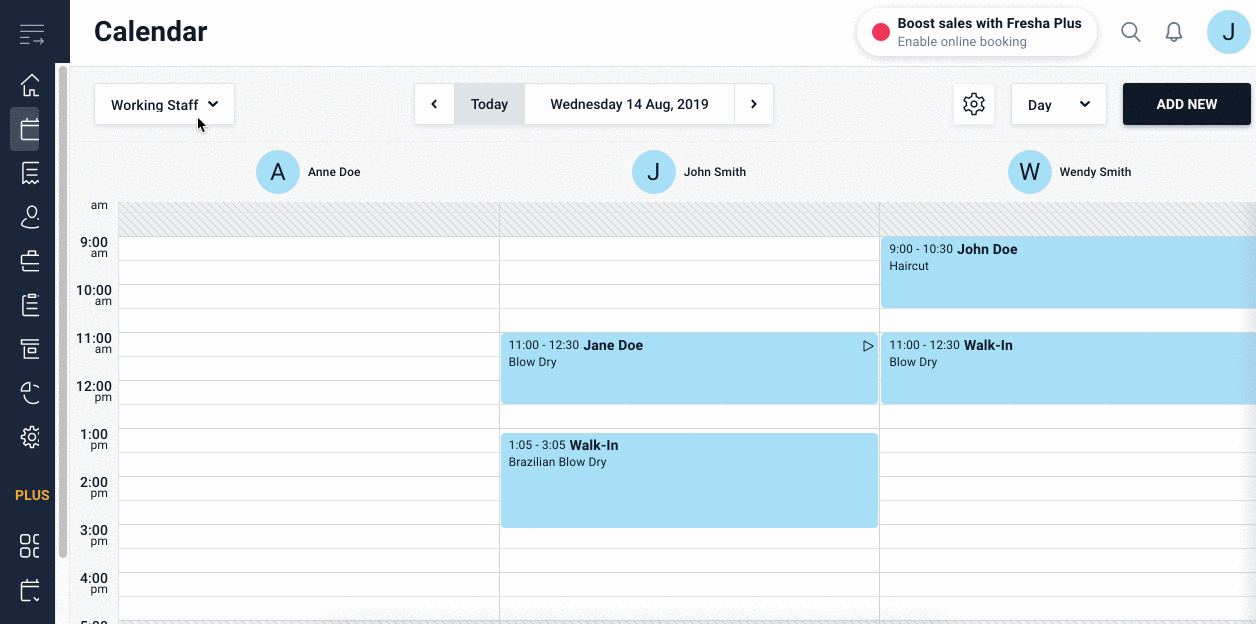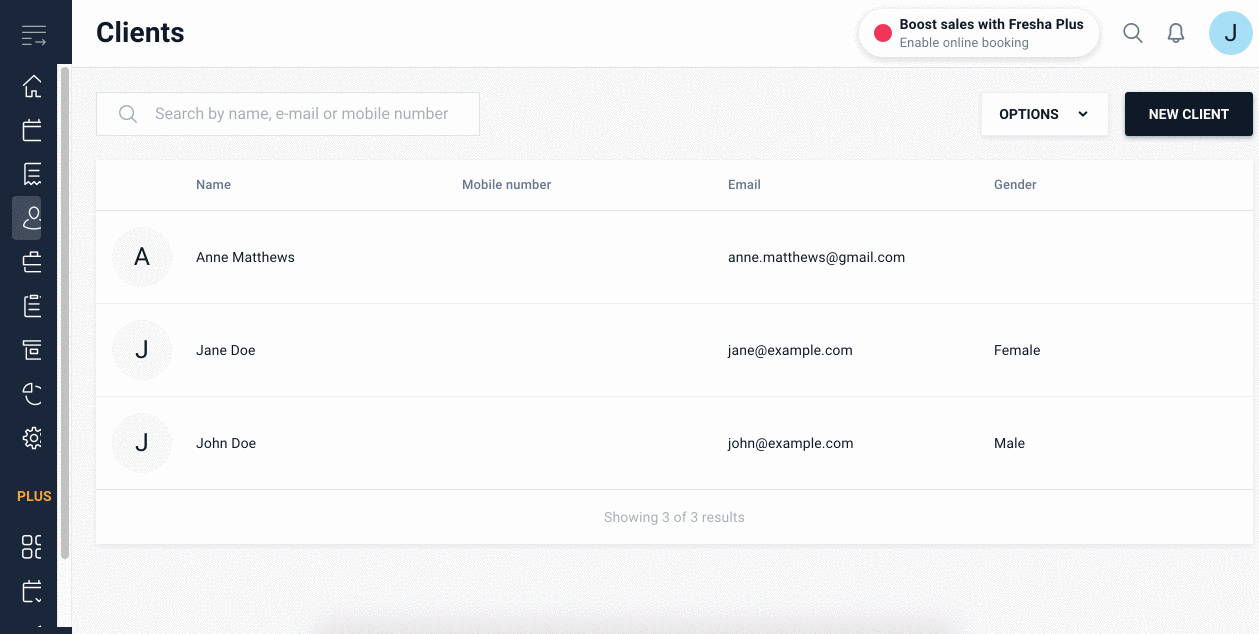 Popular Appointment Scheduling Software 2019
| Appointment Scheduling Software | Best For |
| --- | --- |
| | Individuals and small businesses needing scheduling, payment, and business management tools |
| | Service businesses with multiple staff members |
| | Small businesses and individuals providing consulting-based services |
Shedul Integrations
Here is a list of some of Shedul's popular integrations:
Facebook
QuickBooks Online
Yodeck
Shedul Reviews
Summary of Positive Reviews
Shedul reviews are mainly positive, highlighting its ease of use and multichannel capability. Most users commend its efficient appointment scheduling and management functions, which enable them to see their overall traffic in a single, unified platform. Many users appreciate the client notification feature, which helps them send real-time alerts to their customers in case of sudden service cancellations and schedule changes, or simply send appointment reminders and promotional announcements. They also love its point-of-sale (POS) function because it's useful in selling their salon products in-store. Most of all, they love that they can use a robust and fully functional appointment scheduling software for free.
Summary of Negative Reviews
While most users find the software excellent, there are some negative comments about its features. Users mentioned that it is mostly useful for small spas and salons and is not ideal for businesses that plan on scaling up in the future. Another recurring complaint is its lack of third-party calendar integration to programs such as Google Calendar and iCal—they consider this a major drawback as it prevents them from having a program that serves as a centralized appointment calendar. Some users also mentioned that it does not merge client data, which results in multiple profiles for some clients. However, negative reviews are rare and users like the software in general.
Ease of Use
Ease of use is one of the most recurring positive comments about Shedul. Many users said that they have zero technical know-how, some of whom claimed to be old and have very little digital background, but are still able to use the program intuitively and with ease. They also said that it is very easy to teach their employees how to operate and use the program. Many users consistently mentioned the program's simple setup and uncomplicated onboarding process.
Customer Support
Most users said that the customer support provided by the company is excellent. A lot of them said that the support team answers their queries informatively and quickly. Users also said that Shedul takes their suggestions seriously when adding improvements and features to the program.
Industry & Business Size
We compiled user review data from across the internet to look at the typical ratings breakdown for users of Shedul. Here are some key takeaways from that data.
Approximately 98% of users rated it 4 stars or above
Less than 1% of users rated it 2 stars or lower
Most common business size is one to 50 employees
Most common industry is retail
Shedul FAQs
Can users access their clients' information when they are offline?
No. Shedul's features only work online. However, the company plans to add some offline features to their system, such as the ability to check sales and add appointments.
Which channels can users access Shedul from?
Users can access Shedul through their desktop (Google Chrome is recommended) or through their Android or iOS devices using the mobile app.
How are users assured of the privacy of their data?
According to the company, it utilizes the same secure networks that sites like Etsy, Uber, and Amazon use. All user data is securely backed up every five minutes in Shedul's encrypted cloud database using Secure Sockets Layer (SSL) security and firewalls.
Our Top Appointment Scheduling Software Picks
If you aren't sure if Shedul is right for you, this article on the Best Appointment Scheduling Software is a review of our top three choices. Our team looked at a variety of solutions and narrowed down our recommendations based on price, features, and customer support.