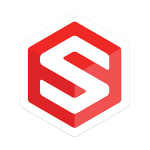 ShipHero is a complete cloud-based warehouse and order management (WMS/OMS) solution. It streamlines order fulfillment processes by providing teams with picking, packing, and inventory management tools directly on their mobile devices. It costs $0 to $999+ per month and also offers a pay-as-you-go fulfillment program. ShipHero is best for ecommerce businesses and small businesses.
ShipHero Pros and Cons
| Pros | Cons |
| --- | --- |
| Connects to multiple stores and warehouses | Dashboard needs improvements, not user-friendly enough |
| Efficient and helpful account managers | Set up requires technical support |
| Mobile-friendly platform, with a mobile app for iOS available at the App Store | Clunky returns management |
Who ShipHero is Best For
Ecommerce businesses with multiple stores: ShipHero connects multiple stores with a central warehouse management system that synchronizes and updates inventory.
Third-party logistics providers (3PLs): 3PLs that offer pick and pack services can use ShipHero's WMS/OMS to be able to offer an end-to-end order fulfillment solution for clients.
Small business owners with Shopify or Etsy stores: Those with Shopify or Etsy stores can sign up for ShipHero's pay-as-you-go fulfillment plan with no cash-out or minimums. Monthly storage fees only apply if products stay in the warehouses for more than 60 days.
ShipHero Pricing
ShipHero pricing varies based on four subscription plans: ShipHero Fulfillment (start for free, pay-as-you-go fulfillment), ShipHero Brand WMS ($499/month), ShipHero 3PL WMS/OMS ($999/month), and Enterprise+ (custom pricing). The main differences between the plans are the number of users and access to premium features such as a dedicated solutions engineer and quarterly business reviews.
Plans

Monthly Pricing
($/Month)

Number of User Accounts

ShipHero Fulfillment

$0

1

ShipHero Brand WMS

$499

2

ShipHero 3PL WMS/OMS

$999

5

Enterprise+

Customized

5
ShipHero offers additional users at $99/month, additional store connections at $29/month, and dynamic slotting $199/month for the ShipHero Brand WMS and ShipHero 3PL WMS/OM plans. For the Enterprise+ plan, additional users cost $299/month and additional store connections at $39/month.
ShipHero Fulfillment Plan
ShipHero Fulfillment is an all-in-one warehouse, order fulfillment, and shipping partner for Shopify and Etsy stores. With pay-as-you-go fulfillment, users only pay for what they ship. Monthly storage fees are waived if it ships in 60 days. Otherwise, storage fees are $5/month for a 4.4 ft 3 bin, and $30/month for a 61 ft 3 pallet.
ShipHero Brand WMS Plan
This plan is designed for ecommerce businesses that manage their own warehouse units and want all the features of ShipHero to manage products, orders, and ship orders. With two user accounts and 10 store connections, it includes all basic WMS features such as automation rules and shipping rate shopper.
It includes a no-cost setup and onboarding with a dedicated solutions engineer who will provide guidance through setup and training.
ShipHero 3PL WMS/OMS Plan
With five user accounts, this plan is built specifically for third-party logistics providers (3PLs) offering ecommerce pick and pack services for customers. It includes all basic WMS features, as well as a sandbox account, inventory organization with dynamic slotting, and ShipHero 3PL Marketplace listing.
Enterprise+ Plan
Starting with five user accounts and 10 store connections, the Enterprise+ Plan is designed for business environments that want all the speed and flexibility of software-as-a-service (SaaS), with additional data control and a dedicated customer support agent.
It includes all features included in the ShipHero 3PL WMS/OMS Plan, as well as customer data retention rules, additional user access restrictions, increased API request threshold, quarterly business reviews, and a dedicated customer support manager.
ShipHero Alternatives 2020
| Fulfillment Company | Best For | |
| --- | --- | --- |
| | Small and medium-sized ecommerce sellers and crowdfunding programs that need batch fulfillment | |
| | Ecommerce sellers with special packing and handling needs | |
| | Fulfillment matchmaker to help you find the best provider | |
ShipHero Features
ShipHero features are designed to make all aspects of order fulfillment run smoothly—from handling inventory management, warehousing, order picking, to shipping operations. Here is a deeper explanation of ShipHero's most important features.
Multi-store Channel Integration
ShipHero is built for multi-channel commerce, allowing users to connect their stores. ShipHero will download new products as well as sync existing ones. When changes are made to inventory, all connected stores will be updated.
Inventory Management
ShipHero provides a complete built-in barcoding system that enables users to create, assign, print, and scan barcodes for all inventory. It automatically calculates the kit or bundle availability (inventory) based on its component quantities. Products that are sold or adjusted will be prioritized in the cycle count (constant checking of inventory counts).
Purchase Order (PO) Management
Its key features include a customizable purchase order workflow to create, receive, and close POs based on a user's requirements. It will also automatically add all back ordered products and low stock products with a click of a button and receive purchase orders using barcode scanners on mobile or desktop.
Shipping Features
ShipHero is directly integrated with most of the major shipping carriers, providing everything needed to streamline order shipping directly on the platform. Printing shipping labels, automatic calculation of shipping rates, live shipping quotes, and automatic generation of customs documents are a few of its features.
Most Helpful ShipHero Reviews
The majority of ShipHero reviews available online are positive. Most reviewers said that the software helped them stay on top of their order fulfillment tasks as it combines inventory and order management in one platform.
However, a common negative review was about its user interface not being intuitive enough. A lot of users commented that technical help was really needed in its setup, which ShipHero provided by default.
Multi-store integration helps manage inventory and warehouse management efficiently
Users who gave positive ShipHero reviews online said that its multi-store channel feature has helped them manage their inventory and oversee their warehouse stock more efficiently. 3PL users commended its platform for helping increase their pick and pack efficiency as well. Excellent customer support was also cited.
User dashboard not intuitive
The majority of users who gave negative ShipHero reviews online complained about its dashboard user interface. Most of them said that its dashboard looked cluttered and it takes a lot of clicks to go from one step to another. They said that navigating through the platform, in general, is difficult. Some of them complained about errors encountered when doing returns management.
ShipHero Frequently Asked Questions (FAQs)
How long does it take to setup ShipHero?
The typical setup time is about one week. However, this varies depending on several factors such as the type of system a user is migrating from, the current state of his operations, and what specific features of ShipHero a user intends to use.
ShipHero's team will work with the user to identify what needs to be done and provide setup assistance.
What is the setup process?
Once a user signs up, he is assigned his own account advocate who will reach out to schedule an onboarding session. He will then work one on one with a solutions team member. It is also advised that a user reads the getting started guide to understand the basic steps.
Can ShipHero users manage multiple warehouses?
Yes. Users can create as many warehouses as they want. ShipHero lets users assign stores to specific warehouses, use different locations for shipping and returns management, and create and receive inventory transfers between warehouses.
Our Top Order Fulfillment Service Provider Picks
If you aren't sure if ShipHero is right for you, this article on the 6 Best Fulfillment Warehouse Providers is a review of our top choices. Since fulfillment services and costs vary greatly, we evaluated warehouse fulfillment providers using the following criteria: costs, scalability, quick fulfillment and delivery, simple platform integrations, order accuracy, and specialty services.