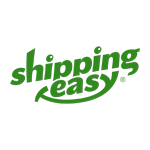 ShippingEasy is a cloud-based order fulfillment platform that integrates with ecommerce platforms and shopping cart applications. It lets you download orders, track shipments and orders, print labels, and save on shipping costs. It offers free and paid plans ranging from $0 to $149 a month. It is recommended for ecommerce sellers and small online businesses.
ShippingEasy Pros and Cons
| Pros | Cons |
| --- | --- |
| Discounted shipping rates | Delays when syncing stores with ShippingEasy's platform |
| Multi-carrier comparison tool for shipping | Drop shipping is not automated but supported through the inventory add-on feature |
| Has a free starter plan | Analytics need improvements |
Who ShippingEasy is Best For
Small and starting ecommerce businesses: ShippingEasy offers a free plan that lets you integrate multiple channels for a limited number of orders a month. This is a great way to test which channels to launch your ecommerce business with. The free option also gives discounted shipping rates.
Online merchants and stores: ShippingEasy has a multi-carrier shipping comparison tool that lets you choose the most cost-effective shipping option for your orders. Its return labels feature comes in handy when you need to process incorrect orders or damaged goods.
ShippingEasy Pricing
ShippingEasy's pricing varies based on a free plan and five paid subscription options: Starter ($0), Basic ($29/month), Plus ($49/month), Select ($69/month), Premium ($99/month), and Enterprise ($149/month). The main differences between the plans are the number of monthly shipments as well as access to premium features such as dedicated training and customer success adviser.

Plans

Pricing
($/Month)




Monthly Shipments

Starter

$0

50

Basic

$29

500

Plus

$49

1,500

Select

$69

3,000

Premium

$99

6,000

Enterprise

$149

Unlimited
ShippingEasy also offers optional add-on features: Email Marketing (starts at $14/month for 5,000 emails), Inventory Management (ranges from $15 to $49 per month), Amazon Standard Identification Number Quantity (starts at $9 per month for 20 products), and Amazon Product Review Tracking (ranges from $14 to $99 per month).
ShippingEasy's plans support unlimited stores and users, which are useful when testing different sales channels. Overall, I would recommend its Basic plan for small ecommerce businesses as you are given a 500 monthly order limit and access to all shipping features, including the exclusive Flat Rate Green discount shipping program. For example, you can get the Basic plan at $29 a month, add inventory ($15) and email marketing ($14) features and fully manage a multi-channel ecommerce store for around $59 per month.
Its Amazon product review tracking and Amazon Standard Identification Number (ASIN) tracking features are also noticeably less expensive than its competitor, Feedback Genius. It is a more cost-effective option to use, along with ShippingEasy's Amazon Seller Suite.
ShippingEasy's core features include discounted shipping rates, onboarding and setup, branding and customization, automation, order management, customer marketing, and customer support. I have indicated the plans' differences below.
Starter Plan
The Starter plan is limited to 50 shipments a month with unlimited stores, carts, and marketplaces. You do not have direct access to customer support except for its 24/7 knowledge base.
Basic Plan
If you signed up for the Basic plan, you are entitled to 500 monthly shipments. You can process shipments with all available carriers at the lowest available USPS rates (Flat Rate Green discount program). You can also integrate unlimited stores, carts, and marketplaces, and receive help with setup and training. Customer support is available by phone, live in-app chat, and email.
Plus Plan
On top of 1,500 monthly shipments and all shipment features included in the Basic plan, this plan provides advanced dedicated training for subscribers. You also get the lowest available USPS cubic discounts.
Select and Premium Plans
These plans are similar to the Plus plan with the only difference in monthly shipment limits. The Select and Premium plans have 3,000 and 6,000 monthly limits, respectively.
Enterprise Plan
The Enterprise plan includes unlimited shipments and premium features such as unlimited user sub-accounts, multi-user support, multi-carrier accounts, and special rates on carrier selections and international shipping. It also offers peripherals like thermal/laser printer support, multi-printer routing, USB scale support, and barcode scanner support.
ShippingEasy Alternatives 2020
| Fulfillment Company | Best For | |
| --- | --- | --- |
| | Small and medium-sized ecommerce sellers and crowdfunding programs that need batch fulfillment | |
| | Ecommerce sellers with special packing and handling needs | |
| | Fulfillment matchmaker to help you find the best provider | |
ShippingEasy Features
For ecommerce businesses, finding the most cost-effective shipping solution is crucial to be able to stay competitive in the industry. This is where ShippingEasy's features perform the best. I have included below what I consider as ShippingEasy's most important features.
Multi-carrier Shipping Software Rate Comparison Tool
ShippingEasy provides a straightforward comparison tool. It has the simplest rate comparison screen as compared to other shipping software I have encountered before.
When comparing rates, you see the actual rate you will be paying when your bill comes. If you are on the basic plan or above, Flat Rate Green discounts appear on its screen for applicable shipments.
Every ecommerce seller should consider using shipping software that has a rate comparison tool. Comparing rates among UPS, FedEx, USPS, and DHL is the best way to ensure every order ships at the lowest cost.
Discounted Shipping Rates
Discounted shipping rates are available for all ShippingEasy subscribers. Free plan users get the USPS Commercial Base discount while paid subscriptions get the better Commercial Plus discount. It also offers an exclusive USPS discount plan called Flat Rate Green. This is advantageous for heavy items that ship in boxes under a cubic foot because of huge savings.
Create and Send Return Labels
The ability to create and send return labels is a convenient feature when you need to cover return costs for incorrect orders or damaged goods. Additionally, you can assign return authorization numbers (RMAs) and even add package pickup if needed.
ShippingEasy makes it easy to print and send or email return labels to customers. You can create labels straight from its shipping screen. Then, select the items being returned to generate the correct weight for the return label.
Which Order Fulfillment Company is Right for You?
Popular Integrations
With ShippingEasy, you get plug-and-play integrations with more than 35 major shopping carts, platforms, and marketplaces. If you add the inventory features, you can integrate stock tracking in real time across all channels too. I have listed its popular integrations below.
Ecommerce platforms, Shopping Carts, and Marketplaces
Shopify, Magento, WooCommerce, BigCommerce, SquareSpace, PrestaShop, XCart, 3dCart, Ecwid, OpenCart, Amazon, eBay, Etsy, Walmart, Sears, and more.
Shipping Carriers
USPS, FedEx, UPS, DHL, and DHL Express.
Most Helpful ShippingEasy Reviews
Upon reading the most recent ShippingEasy reviews online, it is apparent that a majority of its users are happy with the platform. Most users said that they are satisfied with its price, features, and most of all, customer support. They added that its discounted shipping rates are an advantage over other platforms. Some like that it integrates easily with their stores and they can print labels directly from the platform.
It is a good thing to note that there are only a few up-to-date negative ShippingEasy reviews as of this writing (Feb. 27, 2020). But a delay in syncing between a store and ShippingEasy's platform is a common complaint I read. They also wished for more detailed analytics reporting.
Easy to use and saves money on shipping costs
"Like other shipping apps/companies, ShippingEasy is a pretty good option for businesses to save money on their shipping costs, which in general, are more expensive if you go to the post office directly. ShippingEasy offers lower rates than the post office and is pretty easy to use and has a decent user interface. The trial is good and it also gives you the added benefit of having some shipping credit when you start out."

—Mandy Cramer
ShippingEasy Frequently Asked Questions (FAQs)
Can users change their subscription plans at any moment?
Yes. You may upgrade or downgrade plans at any time. Additional costs from upgrades are billed on a pro-rata basis depending on the remaining days in your plan's billing period. However, downgrades will take effect at the end of the plan's current billing cycle.
What will happen if a user exceeds the monthly shipment limit?
If a user goes over his/her monthly shipment limit, ShippingEasy will automatically upgrade him to the next higher plan.
What is the ShippingEasy's default format for printing labels?
By default, its printing app widget, EasyShip, generates a 4″ x 6″ label (typically printed from a thermal roll printer). If you are printing USPS international labels, EasyShip will generate these on an 8″x 11″ PDF. It has specific instructions for other paper sizes on its website.
Our Top Order Fulfillment Service Provider Picks
If you are not sure if ShippingEasy is right for you, this article on the 5 Best Order Fulfillment Services & Companies is a review of our top choices. In this guide, we shared our top recommendations based on costs, specialty services offered, strengths, and order or account minimums.