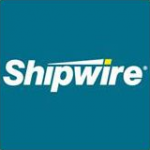 Shipwire is a cloud-based order fulfillment service that provides global shipping and logistics solutions. It has an enterprise-grade inventory and warehouse management system with access to warehouses all around the world. It offers on-demand pricing with a $500 monthly minimum spend and is best for startups, retailers, and eCommerce businesses.
Shipwire Pros and Cons
| Pros | Cons |
| --- | --- |
| Intuitive and easy to set-up platform | Inefficient and unresponsive customer service |
| Has automatic shipping calculators | Has issues with logistics and warehouse inventory management |
| Services are available globally | |
Who Shipwire Is Best For
Fast-growing businesses such as startups that are looking to ship products globally: Most startups, such as Kickstarter projects, need a logistics and warehouse company to fulfill its orders. Shipwire fulfillment centers can ship domestic and international orders from any facility.
Ecommerce and retail companies: They can use the platform to ship internationally through diverse channels. Shipwire's order management solution helps streamline shipping operations and inventory.
Shipwire Pricing
Shipwire pricing is billed on-demand with a $500 monthly minimum spend. It varies based on three elements: order handling, shipping, and storage and support. Pricing is customized based on volume which starts at $2.85 per full pick with discounts available with consecutive orders. Below is a sample computation of pricing levels based on volume:
Order Volume

Pricing
($/Full Pick)

Pricing for Additional Picks

First Order 1 to 50

$2.85

$0.95

Next Consecutive Orders 51 to 2,500

$1.95 to $2.25

$0.70 to $0.75

Next Consecutive Orders 2,501 to 10,000

$1.83 to $1.85

$0.63 to $0.65

Next Consecutive Orders 10,001 to 20,000

$1.80 to $1.81

$0.61 to $0.62
Consecutive orders that go beyond 20,000 have customized pricing. Those interested are encouraged to contact Shipwire for a detailed quotation. Alternatively, they can also sign up for a free account and use the calculators found in Shipwire's user dashboard. Users do not pay until they start storing or shipping products from Shipwire's fulfillment centers.
Order Handling
Shipwire offers volume-based discounts without the need for a contract. Fees are billed when customer orders are processed by Shipwire's fulfillment centers. It also does not charge a handling fee when users' products are received and does not have any monthly handling minimums. It is important to note, though, that a monthly minimum spend of $500 applies to users.
Shipping
Shipwire offers transparent pricing for shipping with 17 different carriers. Users can get a quick estimate of the shipping rate to send a product to a customer anywhere in the world. They can do this by going to the Orders tab in their dashboard's navigation bar.
Quote estimates are broken down into several details that include the shipping base rate, packaging cost, insurance, and packaging details.
Storage and Support
The monthly fee for storage and support includes the combination of storage space, unique products listed as stock keeping units (SKUs), and inventory insurance that is ideally suited for a user's business.
Shipwire Alternatives
| Fulfillment Company | Best For | |
| --- | --- | --- |
| | Small and medium-sized ecommerce sellers and crowdfunding programs that need batch fulfillment | |
| | Ecommerce sellers with special packing and handling needs | |
| | Fulfillment matchmaker to help you find the best provider | |
Shipwire Features
Shipwire features are designed to make all aspects of order fulfillment run smoothly, from handling inventory management and order picking to shipping operations. Here is a deeper explanation of Shipwire's most important features.
Order and Inventory Management
Shipwire offers a management dashboard and a patented warehouse control system to help with logistics.
Platform Analytics
Shipwire provides an analytics engine to help users get insights into their operations. The user dashboard offers extensive customization capabilities for predictive analytics to isolate key business drivers.
Flexible and Optimized Shipping Options
Shipwire's intelligent order routing and optimization technology help cut costs by making tough decisions. Each order that is managed by Shipwire is optimized based on warehouse location, packaging, and carrier.
Access to Global Fulfillment Centers
Shipwire has access to 154+ Ingram Micro managed locations and third-party warehouses to ship internationally and domestically. Users can store inventory strategically close to end-customers.
Most Helpful Shipwire Reviews
Most Shipwire reviews available online are negative. Many of its users complained about its inaccessible customer service. They also expressed frustration about losing inventory in its warehouses with many issues being unresolved for long periods of time.
Platform is intuitive, but customer support is unreliable
Many Shipwire users commented that while the platform is intuitive and easy to set up, logistics management is unreliable and widely off-target most of the time. They said that its support team is almost always unresponsive with raised concerns.
Inefficient warehouse management and fulfillment service
Some Shipwire users shared that inventory management is inaccurate, and they keep losing or damaging stock, affecting their inventory.
A Shipwire customer who left a negative review on Capterra shared that his small company had to wait months before Shipwire was able to complete their inventory. He also said that it took several weeks for orders to ship out. Inventory management was never real-time and it had an unfavorable effect on their business.
Shipwire Frequently Asked Questions (FAQs)
What level of support does Shipwire provide?
Shipwire currently offers support by email and phone. It also provides an extensive FAQs section on its website along with video tutorials and a knowledge base.
How do Shipwire payments work?
Users can pay for their Shipwire accounts through PayPal or directly from a US bank account. A user's account must be prepaid to ship products. Prepaying allows advance payment of receiving and shipping items. As an account accrues shipping charges, Shipwire deducts the cost from the prepaid balance.
What happens when an account's prepaid fund runs low?
All Shipwire users receive email alerts when funds run low. Accounts get suspended when a payment method fails two consecutive times. Reactivation can be done by adding funds to an account through its user dashboard.
Our Top Order Fulfillment Service Provider Picks
If you aren't sure if Shipwire is right for you, this article on the 5 Best Order Fulfillment Services & Companies is a review of our top choices. In this guide, we shared our top recommendations based on costs, specialty services offered, strengths, and order or account minimums.