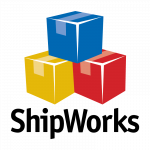 ShipWorks is a cloud-based order fulfillment platform that is designed to automate and simplify shipping processes. Its features include detailed reports, audit log, customizable invoice and packing slip templates, and filtering tools. It costs $25 to $199 per month and is best for high-volume ecommerce sellers and online retailers.
ShipWorks Pros and Cons
| Pros | Cons |
| --- | --- |
| Helpful customer service | Steep learning curve |
| Centralized database through its extensive software integrations | Occasional system crashes with the need to restart or reboot the system |
| Customizable workflow for each step of the fulfillment process | The user dashboard is difficult to navigate |
Who ShipWorks is Best For
Retail businesses that have ecommerce websites and a brick-and-mortar store: Retailers that have shared inventory between their stores would find ShipWorks' ability to communicate and track warehouse and store inventory helpful. It can manage inventory and tag which orders are for delivery or for store pick-up.
High-volume ecommerce businesses: ShipWorks offers customized warehouse shipping plans for ecommerce merchants. The Works, a ShipWorks feature, is a workflow designed to simplify warehouse shipping, especially for warehouses shipping large volumes.
ShipWorks Pricing
ShipWorks pricing varies based on four ecommerce subscription plans: Basic ($25/month), Advanced ($49/month), Elite ($99/month), and Enterprise (starts at $199/month). The main differences between the plans are the number of monthly shipments and access to a dedicated account team.
Plans

Pricing

($/Month)

Number of ShipmentsPer Month

Basic

$25

600

Advanced

$49

1,200

Elite

$99

3,600

Enterprise

Starts at $199

Unlimited
ShipWorks also offers warehouse pricing plans for businesses that have 10,000 or more monthly shipments. Prices range from $499 to $799 per month. Additional fees apply for set-up and each extra warehouse.
For UPS shippers, ShipWorks has three pricing plans based on license validity. Prices range from $895 to $2,495 for a 3-year license. Those interested are encouraged to reach out to ShipWorks for more detailed pricing information.
Basic Plan
With an allocation of 600 shipments per month, ShipWorks' Basic plan includes unlimited selling channels, storefronts, users, and workstations. Customer support via phone, email, and online chat are also included. Users have access to advanced shipping features and customer management. They also get a free USPS account, as well as customizable invoices, packing slips, and emails.
Advanced and Elite Plans
ShipWorks' Advanced and Elite plans include all features mentioned in the Basic plan. The only difference is the number of monthly shipments included. The Advanced Plan has 1,200 allocated monthly shipments while the Elite Plan has 3,600.
Enterprise Plan
ShipWorks' Enterprise plan has unlimited shipments and a dedicated account team. This includes complete shipping assessment, set‑up and configuration, and optional monthly consultation. All Basic plan features are also included.
ShipWorks Alternatives
| Fulfillment Company | Best For | |
| --- | --- | --- |
| | Small and medium-sized ecommerce sellers and crowdfunding programs that need batch fulfillment | |
| | Ecommerce sellers with special packing and handling needs | |
| | Fulfillment matchmaker to help you find the best provider | |
ShipWorks Features
ShipWorks features are designed to make all aspects of order fulfillment run smoothly—from handling inventory management, order picking, to shipping operations. Here is a deeper explanation of ShipWorks's most important features.
Hybrid Desktop/Cloud Shipping Software
ShipWorks' hybrid desktop/cloud shipping software seamlessly integrates desktop and cloud apps, giving users the benefits of both to help simplify processes.
The desktop app prints 16+ labels per hour with minimal downtime and offers increased security because of local data storage. The cloud feature, meanwhile, allows for multi-channel order routing and seamless data transfer to and from marketplaces, ERP, WMS, order processing software, and carriers.
The Works: Productivity Feature
The Works is a set of features that deliver better and more efficient productivity with faster processing and fulfillment insights. It processes an order with a single barcode scan for instant, error-free quality control and automatically compares rates across select carriers and services. Hence, users always get the best shipping rate based on the required delivery time.
ShipSense: Automated Intelligence System
ShipSense can schedule shipping and order management tasks 24/7. Some of the tasks that can be automated include the following: printing of invoice, packing, shipping, and return labels, send shipment notification and follow-up emails, address correction, and product insurance at set pricing levels.
Extensive Software Integrations
ShipWorks provides nearly 100 built-in integrations allowing users to centralize data. ShipWorks integrates with marketplaces (eBay and Amazon), shopping carts (Shopify and BigCommerce), sellers (ChannelAdvisor), and several warehouse management software.
Most Helpful ShipWorks Reviews
The majority of ShipWorks reviews online are positive with many appreciating its automation feature that lets them customize their system workflow. Its customer service has been raved about often, with many appreciating its speedy response and helpful support team. However, others complained about its steep learning curve and occasional crashes.
Provides multiple customization options and helpful customer service
Those who left positive ShipWorks reviews commented on its flexible customization options. They shared that they are able to automate fulfillment tasks based on their business needs.
Some also commended its excellent customer support, with many noting how knowledgeable its team is about the platform. They also appreciate its fast response to raised issues and concerns.
Steep learning curve
While ShipWorks provides a lot of customization for its users, most negative ShipWorks reviews are about its steep learning curve. Many noted that it can take a while before one can learn how to set up and configure the system.
Some also commented about its user dashboard not being intuitive and hard to navigate. A few have expressed frustration about its system crashes, saying that they have to restart the system when this happens.
ShipWorks Frequently Asked Questions (FAQs)
Which types of printers are compatible with ShipWorks?
ShipWorks is compatible with almost any 4"x6" thermal label printer and 8.5"x 11" laser and inkjet printers.
Can ShipWorks users locate or track orders easily?
Yes. Users can search for orders or customers using the Quick Search feature. ShipWorks also has "filters" to organize all orders, customers, and shipment details. Users can configure these so that they are automatically updated when changes occur.
Does ShipWorks verify delivery addresses?
Yes. ShipWorks automatically verifies domestic addresses using the master U.S. Postal Service database and integrated Google Map views for visually verifying addresses. The address verification feature works for all carriers. It also verifies whether the delivery address is a residential or commercial location.
Our Top Order Fulfillment Service Provider Picks
If you aren't sure if ShipWorks is right for you, this article on the 5 Best Order Fulfillment Services & Companies is a review of our top choices. In this guide, we shared our top recommendations for different types of businesses to help users find the best fit for them.