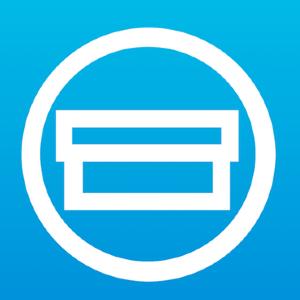 Shoeboxed is an online receipt scanning and expense tracking software that lets you capture receipt images from your phone or email, create and organize expense reports, and more. Its features include IRS-accepted receipt images, optical character recognition (OCR), prepaid Magic Envelopes™, and QuickBooks Online integration. Prices start at $29 per month, and it's best for businesses and professionals that need a prepaid envelope service for scanning and organizing paper documents.
Shoeboxed Pros and Cons
| Pros | Cons |
| --- | --- |
| Intuitive and user-friendly interface | Monthly price is a bit steep |
| Includes prepaid Magic Envelopes™ | Mobile app is sometimes slow |
| Extracted data is fully searchable and editable | Customer support is reportedly unresponsive |
| Can create reports in various formats | Does not export receipt totals to tax software |
Who Shoeboxed Is Best For
Businesses and professionals that need a prepaid envelope service for scanning and organizing paper documents: What makes Shoeboxed unique is its prepaid envelope service (Magic Envelope™) that lets you compile your paper clutter, such as business cards, receipts, and bills, and email them to Shoeboxed for scanning and digital data conversion. Your documents will automatically appear in your Shoeboxed account after a few days.
Shoeboxed Pricing
Shoeboxed offers three plans with prices that range from $29 to $89 per month. The plans differ on how many digital and physical documents can be processed.
Features & Pricing

Startup

Professional

Business

Monthly Pricing
($/Month)

$29

$59

$89

Annual Pricing
($/Month)

$23

$47

$54

Numbers of Digital Documents per Month

50

150

3,000

Numbers of Digital Documents per Year

600

1,800

36,000

Numbers of Physical Documents per Month

25

150

300

Numbers of Physical Documents per Year

300

1,800

3,600

Number of Prepaid Magic Envelopes™ per Month

1

Unlimited

Unlimited

Document Returns

Fees may apply

Free

Free
Overage fees apply if you exceed the monthly limit: (Startup) 50 cents for paper documents and 40 cents for digital documents, (Professional) 40 cents for paper and 30 cents for digital, and (Business) 30 cents for paper and 20 cents for digital.
Startup
The Startup plan includes unlimited user access and data storage, along with an iOS app.
Professional
The Professional plan includes all the features in Startup plus a QuickBooks Online integration.
Business
The Business plan has the same features as the Professional plan but has a much higher capacity with up to 36,000 digital documents per year.
Shoeboxed Alternatives
| Receipt Scanner Apps | Best For |
| --- | --- |
| | (Best overall) Small businesses that manage a high volume of financial documents |
| | Small businesses that want to manage employee expense reports |
| | Accountants and tax pros who provide bookkeeping and tax services |
| | Current QuickBooks Online subscribers |
| | Small businesses looking for the best free scanner app |
Shoeboxed Features
Shoeboxed offers a comprehensive range of features that make it easy for you to track your business expenses. It scans your receipts in a form accepted by the IRS and organizes them into a secure online account. Here are some of its essential functions to help you gauge if it's right for you.
IRS-accepted Receipt Images
Shoeboxed generates digital images of your receipts, which are accepted by both the IRS and the Canada Revenue Agency. It scans, categorizes, and makes your receipts easily accessible anytime and anywhere.
Magic Envelope™
The Magic Envelope™ is a prepaid envelope to mail your paper receipts to Shoeboxed. Stuff your receipts in the envelope, and Shoeboxed will do the rest. The StartUp plan includes one Magic Envelope™ per month while both higher-priced plans include unlimited Magic Envelopes™.
QuickBooks Online Integration
Available in the Professional and Business plans, this feature lets you connect and export transactions to your QuickBooks Online account.
Mobile App
Shoeboxed's free app enables you to capture receipt images instantly as well as track your mileage with its built-in GPS.
Most Helpful Shoeboxed Reviews
Users with positive Shoeboxed reviews mentioned that its user interface is simple and intuitive. Others like that there are various expense report formats available while some like that extracted data are searchable and editable. Meanwhile, those who left negative reviews dislike that it's a bit expensive and that its mobile app is sometimes slow.
Simple and easy to use, and can create reports in various formats
One user who left a positive review of Shoeboxed on Capterra commented that it is simple and easy to use. He added that he can generate and upload expense reports in various helpful formats like PDF, Excel, and CSV.
Mobile app and server are sometimes slow
One user who shared a negative review of Shoeboxed on Capterra complained that its mobile app is sometimes unresponsive and that its server is slow during peak times, especially around tax season.
Shoeboxed Frequently Asked Questions (FAQs)
Can I change my subscription anytime?
You may change or cancel your subscription at any time.
Does it offer a free trial?
Shoeboxed lets you access your chosen Shoeboxed plan's features for 30 days for free.
Are my physical and digital documents secure with Shoeboxed?
All physical documents are securely stored at Shoeboxed's internal processing center in Durham, North Carolina, and are monitored 24/7. Meanwhile, it uses secure socket layer (SSL) encryption to protect digital data.
Our Top Receipt Scanner App Providers
If you still aren't sure that Shoeboxed is right for you, read our article on the best receipt scanner apps. In this guide, we look at a variety of solutions and narrow our recommendations down based on cost, ease of use, and key functions, like receipt transcription and accounting software integration.