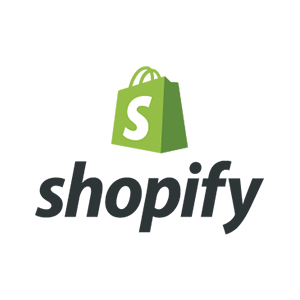 Shopify POS is a POS software designed for active Shopify ecommerce subscribers. Its features include inventory management, multi-channel selling, customer profiling, order management, and reporting and analytics. It is free to use for on-the-go sales, while brick-and-mortar businesses pay an additional monthly fee of $89 per location. Shopify POS is best for ecommerce stores that are looking to add an on-site presence and those who want to manage all their online and physical operations under a unified platform.
Shopify POS Pros and Cons
| Pros | Cons |
| --- | --- |
| Compatible with iOS and Android devices | Dependent on a Shopify ecommerce plan |
| Available to use worldwide | Add-on fee might be expensive for small businesses |
| Easy to use | |
Who Shopify POS Is Best For
Online shop owners who want a free and connected POS app that can also be used to sell on-site or in a pop-up setting.
Those who want to manage all their online and brick-and-mortar operations under one platform.
Shopify POS Pricing
Shopify POS is free with your Shopify ecommerce plan, but those who want to use the app for their brick-and-mortar operations will need to pay an additional monthly fee of $89 per location. The main difference between these two pricing schemes is access to advanced features such as smart inventory management and in-store analytics.
Plans*

Pricing

Smart Inventory Management

Shopify POS

$0

✕

Shopify POS Pro**

$89/month/location

✓
*Shopify POS is offered only to those with an existing ecommerce plan, and fees are paid in addition to the charges incurred from the latter. Shopify plans range from $9 to $299 per month.
**It's free with a Shopify Plus plan (for enterprise users).
Shopify POS
This software is part of your subscription to any Shopify plan and includes the mobile app itself, plus customer profiling and order and product management capabilities—including email carts, product QR codes, split tenders, partial payments, and custom digital receipts. It is designed for on-the-go sales activities and does not require users to have a physical store.
Shopify POS Pro
This plan, which is designed to handle brick-and-mortar sales, is an add-on to your ecommerce subscription, and the additional fee is understood to cover its advanced features. Such include having unlimited registers, unlimited store staff, smart inventory management, omnichannel selling, cash tracking, custom-printed receipts, customizable staff roles and permissions, and in-store analytics.
Syncing With Your Online Store
Shopify POS automatically synchronizes with your Shopify online shop, allowing you to manage your entire business from a single dashboard. Product or inventory updates made in the Shopify admin page will instantly take effect on the POS app.
Shopify POS Alternatives 2020
| POS System | Best For |
| --- | --- |
| | POS with detailed inventory management and custom reporting |
| | Free POS with built-in payments and basic inventory tracking |
| | Retail POS with built-in CRM and loyalty program |
| | iPad POS with built-in payment processing and marketing tools |
Shopify POS Features
Shopify POS is designed to simplify payment transactions for online merchants who might also have a pop-up or physical store. Here are some of its most essential features.
Payments
Simplify transactions and offer different modes of payment so that you never miss a sale. Shopify POS lets you split tenders, accept partial payments and gift cards, and use external card terminals from third-party providers. You can also set custom payment types, such as IOUs, checks, and even gold coins. The app also integrates with Shopify Payments.
Checkout
Make the checkout process seamless for your staff and customers with features such as refunds, exchanges, mobile checkout, global search, discount and promo codes, customized digital and printed receipts, automatic tax calculations, a customizable smart grid, and custom sales for on-the-spot or bundled items.
Smart Inventory Management
Make informed inventory decisions using smart recommendations from Stocky by Shopify, an inventory management app for Shopify POS Pro. Its capabilities include the following:
Demand forecasting
Detailed inventory reports
Inventory analysis
Inventory counts
Inventory receiving
Low stock reports
Purchase orders
Sale item suggestions
Stock transfers
Staff Management
Control app access and track your staff's performance even while mobile using this feature. You can set staff POS PINs, define retail staff roles and permissions, and attribute sales to staff and reward commissions or kudos.
Omnichannel Selling
Provide your customers with seamless shopping experiences both online and in-store. Its features include email carts, product detail QR codes, managing and tracking pickup orders placed online, accepting returns or exchanges of online purchases at a retail outlet, and adding shipping details or setting custom shipping fees. You can also sell from wherever stocks are available and then send these out to the customer when in-store inventory is low.
Customer Management
Transform one-time customers into loyal brand advocates by providing stellar service. This feature enables you to create customer profiles and tags, save contact information, view order histories and notes, see a customer's email opt-in preferences for marketing purposes, and offer rewards with exclusive content, access to events, and discounts.
Reporting and Analytics
Shopify POS enables you to see how your business is performing by providing consolidated analytics. Some of the key reports that the app provides include cash flow, finance, retail sales, products, discounts, cash tracking, and daily sales.
Which POS Software Provider Is for You?
Most Helpful Shopify POS Reviews
Users gave positive Shopify POS reviews like the app is easy to use, while some others love how seamlessly it integrates with Shopify ecommerce. On the other hand, those who gave negative comments said that the tax calculation feature can be tricky to set up, whereas others noted that it is pricey compared to its competitors.
Works seamlessly with Shopify (ecommerce)
"It's so easy to add a new product and edit its details. Shopify's perfect ecommerce tools can make your online store ready to compete with anything on other websites. There is no need to work with templates and plugins, and you can easily start working with Shopify even within the day."
—Sophia Carson
Complicated tax calculations feature
"I still haven't figured out how to easily change the sales tax on my items when I'm selling at a retail event in another city–each city in my state, California, has a different sales tax rate, so this is something I need to do regularly. When I spoke with customer service, it wasn't clear how I could do this without creating an entirely new location and assigning all of my items to that location, which is a lot of work."
—Kyla O'Neill
Shopify POS Frequently Asked Questions (FAQs)
Can I use the app even if I have multiple cash registers?
Yes, you can. Shopify POS can be installed on multiple devices, and you won't be charged any extra fees. Any store activity made on these devices will be synchronized by your main Shopify dashboard.
Is Shopify POS available for users outside the US and Canada?
Yes, it is. However, you will have to purchase the supported hardware through external retailers (not the Shopify hardware store) and will need to use an external credit card terminal (ex. chip and swipe reader and Moneris card reader) to process card payments.
Do I need to sell the same products in-store as I do online?
No, you don't. You can choose exactly which products you want to showcase online, at your physical store, or in both.
Our Top POS Software Picks
If you aren't sure if Shopify POS is right for you, this article on the best POS systems for small businesses is a review of our top choices. Our team looked at a variety of solutions and narrowed our recommendations down based on price, ease of use, and features like inventory management, CRM, and payment processing.