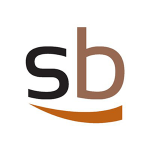 SmartBiz offers an online marketplace that connects borrowers to lenders that provide SBA funding and conventional term loans. It has facilitated over $1 billion of funded loans, and its terms can extend up to 25 years. SmartBiz is best for businesses that want to take advantage of long repayment schedules.
SmartBiz Pros & Cons
| Pros | Cons |
| --- | --- |
| Long repayment terms | Collateral and personal guarantee |
| Monthly payments | Charges additional fees |
| No prepayment penalty | |
Who SmartBiz Is Best For
Small businesses in need of quick funding: SmartBiz offers bank term loans suited for small businesses that may not yet qualify for an SBA loan but are in need of immediate funding.
Large businesses that want good rates and long terms: Its SBA loan programs allow established companies to enjoy 10 to 25 years of repayment terms, enabling them to keep their cash flow for operational expenses and spend less on debt repayment.
Borrowers with good to excellent credit scores: Unfortunately, not all can borrow from SmartBiz. Its high credit score and long business tenure requirements make it discouraging for startups to obtain funding from the company.
SmartBiz Costs & Terms
| | SBA Loan |
| --- | --- |
| Loan Amounts | $30,000 to $5,000,000 |
| APR Ranges | 5.04% to 10.29% |
| Repayment Terms | 10 to 25 years |
| Repayment Schedules | Monthly |
| Funding Speed | Seven to 42 days |
SmartBiz's SBA loans offer longer terms, better rates, and lower monthly payments than other loan options. Interested borrowers, however, must note that it charges additional one-time fees for SBA working capital loans that are $350,000 or less. The SmartBiz costs for fees are as follows: referral (up to 2% of the loan amount) and packaging (up to 2% of the loan amount).
Do You Qualify for SmartBiz Financing?
| | |
| --- | --- |
| Minimum Credit Score | 640 |
| Time in Business | Two years |
| Gross Annual Revenue | $100,000 |
SmartBiz looks at how profitable the business is by making sure that its cash flow is positive. This guarantees that they can afford the monthly loan payments. Aside from that, those interested must be at least 21 years of age and have no bankruptcies and foreclosures in the past three years, recent charge-offs, or current government-related loans.
Additionally, SBA-guaranteed commercial real estate loans require a higher credit score (above 660) and that the property must be majority owner-occupied. There should also be no delinquencies or defaults on government loans.
SmartBiz Application Process
The SBA does not require the use of an agent or a referrer in order to apply for an SBA loan. However, clients choose to hire SmartBiz for a variety of reasons, including making the process easier and faster than a traditional bank and increasing the likelihood of finding a bank that will say, "Yes."
SmartBiz has streamlined its online application process so that those interested complete only one application when applying for an SBA loan or a bank term option.
To start, applicants will have to answer a brief questionnaire that asks for their business information, desired loan amounts and terms, and how they plan to use the funds. This process should not take more than five minutes. SmartBiz then analyzes their details in seconds and determines whether or not they have a good chance of qualifying for an SBA loan.
If they prequalify, a loan consultant will be assigned to discuss loan options and additional requirements, which may include financial information and specific business documentation.
Upon compliance of requirements and completion of the application process, applicants will then be advised as to whether or not they have been approved. If approved, they will receive the funds in their accounts anywhere from seven to 42 days for SBA loans and three to seven days for bank term loans.
SmartBiz Alternatives 2020
Best For

Businesses that need to borrow against their invoices or need a low-rate line of credit quickly

Businesses with good credit that need fast financing and low rates

Newer businesses with less-than-perfect credit that need fast funding

Loan Amount

Up to $5 million for invoice factoring;
up to $250,000 for line of credit






Up to $500,000

Up to $100,000

Terms

Six or 12 months for line of credit

Three to 36 months

12 or 24 weeks

Funding Time

One day

One day

One day

Credit Score

530+ for invoice factoring

600+

No minimum credit score requirement
What Business Owners Should Know About SmartBiz
Venture capital support and industry leader partnerships: SmartBiz is a brand of Better Finance, Inc., which has received funding from venture capital firms such as Investor Growth Capital, Venrock, First Round Capital, and Bronze Investments. It has also aligned itself with distribution partners, such as Yahoo!, ePay, Xero, and Sam's Club.
Not all industries qualify for SmartBiz funding: While most industries are eligible to apply for funding from SmartBiz, there are some that are excluded from borrowing. These include gambling, lending, life insurance, religious teaching, primarily political and lobbying activities, oil wildcatting, mining, mortgage servicing, real estate development, bail bond, pawn, and private clubs.
SmartBiz takes identity and data protection seriously: It uses the same high levels of security as the largest banks and financial service institutions. It also utilizes a third-party verification tool (GoDaddy Secure Site) to confirm that all transactions on its site are protected with up to 256-bit Secure Sockets Layer (SSL) encryption.
Most Helpful SmartBiz Reviews
Customers who left online SmartBiz reviews are generally satisfied with its performance. Many said that its entire application process is efficient and fast for an SBA loan. They added that its professional and friendly staff made the experience even easier for them. On the other hand, a few clients wish that it communicated application denials better.
Provides great customer experience
One user who left a positive review of SmartBiz on Trustpilot commended its helpful and polite loan experts. He said that while providing documents and requirements was a challenge for him, its amazing team led him all the way and helped him accomplish his goals.
Does not provide clear application denial communication
As of this writing (January 16, 2020), there are very few negative SmartBiz reviews online. Reviewers wish that it sent clearer communication as to whether their loans are approved or declined, explaining that they received emails stating that they qualified, but after having talked to its loan specialists, they actually didn't.
SmartBiz Frequently Asked Questions (FAQs)
Can borrowers get a second SBA loan?
Yes, they can. As a matter of fact, if a borrower receives approval for more than one SBA loan within 90 days of each other, then the loans will be treated as if they were one loan for purposes of determining the amount of the SBA guarantee fees.
Is a personal guarantee required?
Yes, all business owners who own 20% or more of the business must provide a personal guarantee. Moreover, married couples who collectively own 20% or more of the business when their shares are combined must both provide a personal guarantee.
Are there limitations set by SmartBiz on the purpose of the loan?
Yes, SmartBiz considers SBA loan applications for business purposes, such as business debt refinance, equipment purchase, lease improvement, new location, product or service expansion, and working capital.
Bottom Line
SmartBiz is an ideal solution for businesses seeking SBA loans with low rates and long repayment schedules. It also offers clients a higher chance of getting a lender that will provide the funding as compared to going straight to a bank or other traditional financial institutions. It should be noted, however, that it has an additional 2% referral fee and another 2% packaging fee for each successfully funded loan. Those interested may apply online and qualify to borrow up to $5,000,000.