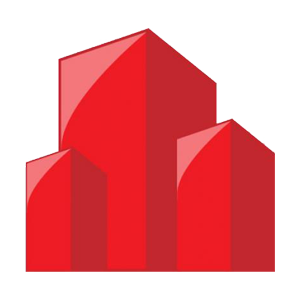 Smarter Finance USA is a lender that specializes in equipment financing and small business loans, such as working capital solutions. It was established in 2013 to help small business owners get all the information they need to find the right lending solutions for their businesses. It lends up to $250,000 and is best for companies that are looking for quick alternative funding.
Smarter Finance USA Pros and Cons
| Pros | Con |
| --- | --- |
| Accepts lower loanable amount compared to banks | More expensive than banks |
| Simple application and quick funding | |
| Great customer support | |
Who Smarter Finance USA Is Best For
Businesses that may qualify for bank and SBA loans but do not want the hassle and long wait to get the funding they need: It caters to those who are looking for quick financing without having to go through tedious processes and comply with a lot of paperwork requirements. The lender, however, informs its borrowers upfront that such convenience comes with a higher interest rate.
Those who require equipment funding: Its equipment loan is helpful if you are looking to upgrade or purchase equipment without having to make a huge impact on your cash flow. The loan will let you spread out the cost of the equipment into equal installments, allowing you to preserve cash for other business operating expenses.
Smarter Finance USA Costs and Terms
| | Equipment Financing |
| --- | --- |
| Loan Amounts | $10,000 to $250,000 |
| APR Rates | 4% to 30% |
| Funding Speed | One to four business days |
Smarter Finance USA's costs are not published on its website but are determined by several factors, such as your credit score, price of the equipment, age of the equipment, and your business tenure. The lender states that the newer and more expensive the equipment you are financing, the lower your rates and payments will be.
Smarter Finance USA also provides startup working capital solutions with rates that are anywhere from 7% to 12%, repayment terms of up to five years, and loan amounts of up to $150,000 or $250,000 for healthcare businesses and medical professionals.
Do You Qualify for Smarter Finance USA Financing?
| | |
| --- | --- |
| Minimum Credit Score | 620-650 |
| Time in Business | At least 24 months |
| Gross Annual Revenue | At least $100,000 |
| Down Payment | At least 10% of the total equipment cost |
As discussed above, Smarter Finance USA's qualifications are largely impacted by your credit score, liquidity, and years in business. The lender evaluates you based on two components: credit score and credit depth. Your credit score is your FICO score while your credit depth includes the number of things you've financed, the amount of time you have credit, type of financing taken out, and good payment history.
It should be noted, however, that not meeting the stated requirements will not forfeit your application automatically. Smarter Finance USA sets different qualifications for each borrower to accommodate each of their unique scenarios.
For instance, if you are a startup wanting to get a working capital loan, then you will be required to have good credit standing (at least 700 FICO), no late payments in the past two years, and no bankruptcies, repossessions, or foreclosures in the past seven years.
On the other hand, if you have poor credit or special issues (such as tax liens and recent bankruptcies), you may still be able to qualify by getting a consigner, making a large down payment, offering collateral, opting for hard equipment and heavy machinery since those are the ones that are easier to finance.
The best way to determine your qualifications is to submit an application. After all, the lender states clearly that in situations where Smarter Finance USA is not the right lender for your business, it will route you to your best option where you can get better rates and deals.
Smarter Finance USA Application Process
To start your application, you may send an email, give them a call, or submit a short online form on its website. If you choose to apply online, you will be asked to provide your name and contact information, desired loan and down payment amounts, years in business, and credit score details.
After you submit the form, a representative will get in touch with you to discuss your application and options. Once you've made your choice and your request is approved, you may be asked to send documents, such as your last three months of bank statements, a list of collateral, one to two years of tax returns, and a recent financial statement.
An inspection may also be required, depending on the equipment that you are financing. Lastly, you will need to submit proof of insurance coverage. Once all of these requirements are complied, your funding will be released within one to four business days.
Smarter Finance USA Alternatives 2020
| Company | Best For |
| --- | --- |
| | Accessible online equipment financing with low minimum requirements and quick funding |
| | Financing equipment and additional costs with other short-term financing options |
| | Asset-based financing for equipment in addition to invoice factoring |
| | Comparing multiple offers on a platform that requires a 500 credit score |
What Business Owners Should Know About Smarter Finance USA
It provides loan resources to help you in making decisions: It offers podcasts, blogs, and articles that are aimed to help you find answers about loans and working capital. It discusses the pros and cons of different types of financial products and explains what situations each one works best in. This gives you a great way to understand your options and enter the lending process informed and knowing what you want.
It offers both secured and unsecured loans: The lender has many different equipment financing options, including both secured and unsecured loans. It has also operated in many different industries, including vendor equipment, heavy equipment, healthcare practice, food service, and trucking. These choices and range of experience make Smarter Finance USA an appealing choice for many businesses.
Most Helpful Smarter Finance USA Reviews
Smarter Finance USA reviews online are all positive with clients citing its exceptional customer service. Many also mentioned how it helped them fund equipment that other lenders are not able to finance.
Goes above and beyond
One customer who left a positive review on Trustpilot commended its support team, especially the loan specialist who assisted him. He narrated how the representative made him feel comfortable and confident throughout the process by explaining to him every step and following through all of his promises. He added that the financing was done on the time frame he specified, which helped him land a big contract for his business.
Smarter Finance USA Frequently Asked Questions (FAQs)
What other lending solutions does it provide?
It offers standard business loans, streamlined Small Business Administration (SBA) loans, merchant cash advances (MCAs), and equipment leaseback.
Can I still qualify even if I have a poor credit score?
Yes, you can. You just need to have collateral, some security deposit, or a reasonable down payment.
What types of equipment does it finance?
It can finance any type of equipment. However, heavy equipment, trucks for owner-operators, and vocational vehicles are generally the easiest to lease for a new business, as this type of collateral retains value better than most other types of equipment.
Bottom Line
Smarter Finance USA is one of the go-to places for those looking for quick and hassle-free equipment financing. While it admits to having higher rates compared to banks, it prides itself in providing simpler and faster funding. It offers a wide range of loan amounts ($10,000 to $250,000) and competitive rates (4% to 30% annual percentage rate). Its qualifications are also flexible, catering to startups and those with poor credit scores and special issues.
Smarter Finance USA is positively reviewed online and is commended for being honest and straightforward with its borrowers. It reiterates in its entire website how it wants to provide the best lending solution to borrowers, even if that solution is not them.
If you aren't sure if Smarter Finance USA is right for you, then this article on the best equipment financing companies is a review of our top choices. In this guide, we compared the top providers according to their terms, costs, and qualifications.