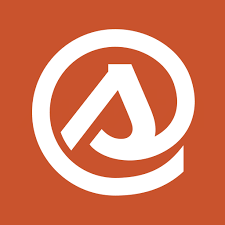 Smith.ai Chat is a live chat software that helps you capture leads and improve sales and customer service. It features a free 24/7 artificial intelligence (AI)-backed chatbot that filters out spam, conducts lead intake, and enhances the live chat service. Prices range from $0 to over $600 per month, and it's best for small businesses, lawyers, financial service providers, and ecommerce managers.
Smith.ai Chat Pros and Cons
| Pros | Con |
| --- | --- |
| Easy-to-use interface and quick setup | Notifications sometimes lag |
| 24/7 live agents | |
| Excellent customer service | |
Who Smith.ai Chat is Best For
Small businesses: Smith.ai Chat's virtual receptionists help small businesses communicate better with their new and existing customers.
Lawyers: It helps attorneys respond to and engage with clients who need help with legal processes, enabling them to make a good impression.
Financial services providers: Its 24/7 live chat support improves efficiencies across the board, providing better data mining and analytics and allowing more lead conversion.
Ecommerce managers: It helps brands and retailers collect order information and shipping preferences and resolve basic customer service issues.
Smith.ai Chat Pricing
The Smith.ai Chat pricing page shows a free plan (bot only) and four paid subscriptions (fully-staffed) with monthly prices that range from $140 to over $600. Based on my research, the plans differ in terms of the availability of live chats, smart FAQs, qualification playbooks, and access to advanced features such as real-time Spanish-English translation and appointment booking.
Plans

Pricing*
($/Month)

Numbers of Live Chats
Included

Free

$0

N/A

Starter

$140

20

Basic

$300

50

Pro

$600

120

Custom

Customized

Customized
*It charges you the following additional fees if you go beyond the maximum number of live chats in your plan: Starter ($7 per chat), Basic ($6 per chat), and Pro ($5 per chat).
Its Starter, Basic, and Pro plans include a 14-day free trial and live agents who will be available to answer questions and qualify leads 24/7. You may also request additional hours of custom programming and training for $200 per hour.
Free
Free includes five FAQs, unlimited chats, and a qualification playbook. It also comes with chat transcripts via email, custom branding and colors, email support, and popup and mobile-optimized chat widgets. As I researched further, I learned that it offers these add-ons: CRM integration ($0.50 per chat) and unlimited smart FAQs and unlimited playbooks (both $50 per month).
Meanwhile, if you want Smith.ai's chatbot engineers to set up playbooks and provide coaching, then you have to pay a one-time fee of $600. You may also request widget installation and setup for $150.
Starter
Starter includes 20 live chats, two hours of custom programming, and unlimited smart FAQs and qualification playbooks. It has all of the features in Free, in addition to real-time Spanish-English translation, short message service (SMS) or text answering, two hours of custom programming, website installation and set-up, and email and phone support.
I found that it also offers available add-ons such as CRM integrations ($5 per month) and appointment booking ($10 per month).
Basic
This plan contains all of Starter's features plus 50 live chats and five hours of custom programming. If you are interested in adding extra functionalities, then you may purchase CRM integrations for $15 per month and appointment booking for $30 per month.
Pro
If you need 120 live chats and 10 hours of custom programming and training, then this plan is for you. Pro contains all of what Basic has to offer in addition to 10 hours of custom programming. To add CRM integration and appointment booking functionalities, you need to pay $50 and $100 per month, respectively.
Custom
If you need a custom solution to fit your unique needs, then simply contact its sales team to request a quote.
Smith.ai Chat Features
Smith.ai Chat has a wide range of features designed to help you capture and qualify leads and book consultations. I have discussed some of its most essential features below in order to help you gauge whether or not Smith.ai Chat is for you.
24/7 AI-Backed Live Chat
If you are among those who wished that Smith.ai Chat had a 24/7 live chat functionality, then this feature is great news. Its free live chat is now available 24/7 and is AI-backed, which means that it powers automatic responses, filters out spam, and provides better lead intake. The provider also offers answering for Facebook Messenger and SMS texts, text and email follow-ups, and a chat-to-call functionality.
Mobile-Optimized Widgets
My findings reveal that its chat widgets are compatible with all devices and browsers—whether it's a tablet, computer, or phone. This allows your visitors to easily access help through web chat.
Qualification Playbooks
Improve your lead qualification and intake with this function. It's a series of questions determined by previous answers, and it helps you combine all lead data to pre-qualify them before relaying your best leads to your sales representatives.
Real-Time Spanish-English Translation
With the help of Neural Network AI, English-speaking receptionists instantly translate Spanish chats to English (and vice versa) when the chats are turned back to the visitors. It is, however, important to note that not all of its receptionists are bilingual.
Most Helpful Smith.ai Chat Reviews
Users who gave positive Smith.ai Chat reviews like that it is easy to use and set up. Some mentioned that its chatbot is extremely efficient, while others commented that its customer service is top-notch. Meanwhile, I haven't found a lot of negative reviews as of this article's writing (Feb. 18, 2020).
Efficient chatbot
"The chatbot efficiently gathers contact information from website visitors so that our intake staff can follow up with potential clients that contact us using the webchat protocol without a live operator having to staff the web chat feature."

—Shawn Hamp
Smith.ai Chat Frequently Asked Questions (FAQs)
Does Smith.ai Chat require a long-term contract?
No, it doesn't. Smith.ai Chat is available only via a monthly subscription. If users wish to cancel their subscriptions, then they will be billed at the end of the current monthly billing cycle.
What software does it integrate with?
It integrates with the following software: CPACharge, Calendly, Capsule CRM, ClientRock, Clio, Clio Calendar, Clio Grow, Filevine, Harmonizely, Headnote, Infusionsoft, Pipedrive, Salesforce, Slack, Zapier, and more.
Can I stop and resume its services at any time?
Yes, you may stop using the platform anytime, and you may later resume your services by emailing Smith.ai.
Top Live Chat Software From Fit Small Business
If you aren't sure that Smith.ai Chat is right for you, then this article on the best live chat software for sales and customer service is a review of our top choices. In this guide, we looked at a variety of solutions and narrowed our recommendations down based on essential factors such as price, ease of use, customization, and mobile readiness.