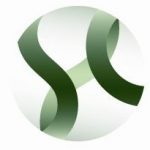 Smith, Cochran & Hicks, PLLC is a certified public accounting firm serving the Kanawha Valley with offices in Charleston and Montgomery in West Virginia. They offer tax and accounting services, as well as support in areas such as financing assistance, unclaimed property consulting, class-action settlement administration, public utilities, and workers' compensation insurance premium audits.
Smith, Cochran & Hicks, PLLC Information
Company
Smith, Cochran & Hicks, PLLC
Phone
304-345-1151 (Charleston)
304-442-4959 (Montgomery)
Email
psmith@schcpa.com
Locations
Charleston, WV
Montgomery, WV
Founded
1979
Number of Employees
19
Website
schcpa.com
Social Media
Reviews From Around the Web
| Review Source | Average Rating | Number of Reviews |
| --- | --- | --- |
| Facebook | 5 stars | 1 Review |
Certifications
Services
Bookkeeping

Tax and Accounting Services

Public Utility Accounting and Consulting Services

Unclaimed Property Consulting Services

Workers' Compensation Consulting Services
Class-Action Settlement Administration Services

Financing Assistance

Business Plans and Loan Applications

QuickBooks Online Support

QuickBooks Desktop Support

Sage 300 Support
Software
QuickBooks Desktop Basic / Pro / Premier

QuickBooks Desktop Enterprise Solutions
QuickBooks Online

Sage 300
Industries Served
Agriculture / Farming

Automotive Sales / Repair

Computer / Software

Construction / Contractors

Consulting

Design / Architecture / Engineering

Financial Services

Government Agency

Hospitality

Insurance / Brokerage

Lawn Care / Landscaping

Legal
Manufacturing

Medical / Dental / Health Services

Non Profit

Property Management

Real Estate / Developer

Restaurant / Bar

Retail

Salon / Beauty

Telecommunications

Transportation

Wholesale Distribution
Work For Smith, Cochran & Hicks, PLLC? Claim This Page.