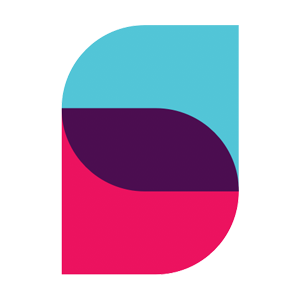 SoftLedger is cloud-based accounting software that features a general ledger that can adapt to different business processes, connect users and their business processes, and adjust to varying business complexities. It automates billing and collections and syncs operations with financial transactions. It can handle consolidation accounting, foreign currency revaluation, crypto asset management, inventory management, and more. Its pricing starts at $399 per month, and it works best for companies with international business operations and medium-sized firms looking to expand their operations.
SoftLedger Pros and Cons
| Pros | Cons |
| --- | --- |
| Includes a cryptocurrency accounting module | Expensive compared to competitors |
| Has multicurrency and international operations support | Lacks mobile app connectivity |
| Allows user-defined custom roles | Not useful for tax filings |
Who SoftLedger Is Best For
Companies with international business operations: SoftLedger can be used to manage books of account not just for United States operations but also for international operations. It can handle multiple currencies and gives users the ability to maintain one general ledger or multiple ledgers for their operations in different countries.
Medium-sized firms looking to expand their operations: Expanding companies can benefit from SoftLedger's budget forecasting and planning capabilities. With its detailed reporting of financial and operations records, businesses can plan out future expansion while managing their daily cash flow.
SoftLedger Pricing
SoftLedger's pricing is divided into two plans: Base ($399/month) and Enterprise (custom priced). The main differences between the two include the number of stock-keeping units (SKU) that can be managed, crypto accounting transaction limit, and access to premium features like consolidated reporting and custom integrations.

Base

Enterprise

Annual Pricing*
($/Month)

$399

Customized

Inventory Management

Up to 500 SKUs

Unlimited SKUs

Crypto Accounting

Up to 5,000 transactions

Unlimited transactions

Support

Online support

24/7 phone support

User Role Management

Up to 3 users

Unlimited

Application Programming Interface (API) Credentials

✗

✓
*All plans are paid in full at the beginning of the billing cycle.
While SoftLedger does not offer a free trial for new users, you may get a free demo by visiting SoftLedger's website.
Basic
SoftLedger's Base plan can handle accounts receivables (A/R), accounts payables (A/P), and a general ledger. It also includes basic reporting. It provides users with a multidimensional chart of accounts and can automate bank reconciliations and bank feeds. Also included in this plan is support for multiple currencies, audit logs, and online technical support during business hours.
Enterprise
The Enterprise plan includes all the basic features of the Base plan. In addition, it includes unlimited inventory management, unlimited crypto accounting, manufacturing, unlimited user roles, and unlimited consolidated reporting. Users also have access to API credentials, custom reporting, and custom integrations. They may also contact technical support via phone.
SoftLedger Alternatives 2020
| Accounting Software | Best For |
| --- | --- |
| | Businesses that want the most widely used small business accounting software that scales as they grow |
| | Solopreneurs and freelancers who need to streamline customer invoicing and payment collection |
| | Businesses in the nonprofit, manufacturing and distribution, professional services, contracting, and retail industries |
| | Businesses that use other Zoho products like Zoho CRM |
SoftLedger Features
SoftLedger helps users automate their financial records, whether big or small. It can integrate data coming from the user's business operations and fuse them with their financial transactions, whether incoming or outgoing. Some of its notable features include the following:
A/P
SoftLedger's A/P module helps users manage their invoices and payables. It helps in tracking vendor details and the amounts they owe per vendor, which can help give insights on how users are managing their expenses. These data can then be used for future budget forecasting or planning. SoftLedger also generates notifications for payment automatically to ensure that invoices do not go overdue.
A/R
The A/R module organizes cash flow, invoices, and bills issued by users to their customers. It creates a database of customers, including their detailed information. This can help in generating invoices, which users can send directly to their customers using SoftLedger. It also logs changes made on invoices issued using the system automatically.
Cash Management
SoftLedger integrates information coming from bank transactions and those coming from operations. This helps users in managing their cash flow better, as they can get a detailed view of their financial performance easily.
Cryptocurrency Accounting
What sets SoftLedger apart from its major competitors is its cryptocurrency accounting module. This module creates a separate book of account for the user's cryptocurrency assets, including bitcoin and Ethereum. It can monitor the value of the user's cryptocurrency assets and can provide integration with major cryptocurrency exchanges. It also enables users to accept cryptocurrencies as payment or pay employees using cryptocurrencies.
Most Helpful SoftLedger Reviews
There are only a handful of available SoftLedger reviews online. Despite this, most users are satisfied with its services and features. Its cryptocurrency management often is cited as one of its advantages compared to other accounting applications. Some users, meanwhile, reported encountering initial difficulties in understanding how the software works. Others also complained that it is not helpful with tax filings and reports.
Useful international accounting and detailed reporting
One user on Capterra remarked that SoftLedger is a useful and reliable platform. He commented that it allowed them to work with many accounting models across different countries. He added that it provides detailed reports which easily consolidated financial accounting.
Not useful with tax filings
Another user on Capterra wished that SoftLedger ran reports for users to help them with their tax filings. He added that it does not automate computations of fees and write-offs, which would have been useful in tax reporting and compliance.
SoftLedger Frequently Asked Questions (FAQs)
Can SoftLedger provide inventory tracking?
SoftLedger empowers organizations to have a better understanding of their inventory balances and cost methodology.
Can SoftLedger consolidate information coming from franchisees?
SoftLedger can consolidate reports across multiple branches and different branches and franchisees. It can provide real-time reports which are recorded in a special-purpose entity.
Our Top Accounting Software Provider Picks
In case you still aren't sure if SoftLedger is right for you, then this article on the best accounting software is a review of our top choices. In this guide, we looked at a variety of solutions and narrowed our recommendations down based on features like detailed financial statements, invoicing, and bill tracking.