Overview of Square Appointments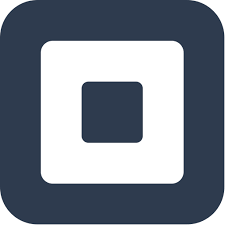 Square Appointments is one of the many user-friendly software solutions offered by Square. It's an excellent value appointment scheduling platform for individual service providers, as Square Appointments is free for one user. Square Appointments includes a website and online booking tool, calendar management, integrated payment processing and point of sale, customer management, ecommerce options, and more. We'll cover Square Appointments' features and pricing in greater detail in this review.
For this review, I tested Square Appointments. Since it is free for a single user, anyone can sign up and test out Square for free. Before writing for Fit Small Business, I worked in the spa industry for several years spending lots of time working with appointment scheduling and point-of-sale software firsthand. I found Square Appointments to be very user-friendly and packed with features, especially considering the price point.
What We Like
After working in the spa industry for years, Square Appointments is one of the most intuitive and holistic scheduling systems I have encountered. Square Appointments comes with built-in payment processing, POS and retail sales tools, and a free website with online booking and ecommerce capabilities. Most other appointment scheduling software systems don't offer all of these features, especially for free for a single user. Plus, by using Square Appointments, you can add on any of Square's other services like email marketing, loyalty programs, or payroll and benefits management.
What We Don't Like
While Square Appointments is free for individuals, it's pricey for teams of two or more, especially if you are just looking for a simple scheduling solution. The actual appointment booking features also aren't very flexible. For example, you can't schedule two employees for a single service or set up automatic breaks after a certain number of service hours.
Which Appointment Scheduling Provider Is Right For You?
Square Appointment Pricing
Square Appointments offers a free plan for individuals and two paid subscription plans for teams: two to five employees ($50/month) and six to 10 employees ($90/month). Businesses are also charged with a transaction fee for every credit card transaction. Features of all of the plans are the same. The only differences are credit card processing fees and the number of employees who can use the software.
| Square Appointment Plans | Monthly Fee | Transaction Fee for Every Credit Card Tap, Dip, or Swipe |
| --- | --- | --- |
| | $0 | 2.75% of credit card transaction |
| | $50 | 2.5% of credit card transaction + $0.10 |
| | $90 | 2.5% of credit card transaction + $0.10 |
Note: Square has recently changed its flat-rate fee of 2.75% to 2.6% + 10 cents per transaction. We will update the pricing and our ranking of providers in the next update of this article.
Square Appointments Features
Square Appointments includes easy booking tools, customer relationship management (CRM) features, invoicing, and access to all of Square's other business management software and payment processing system. One of the things that I love about Square Appointments is that it does not put a cap on the number of appointments you can schedule in a month. It's also one of the only affordable appointment booking platforms that includes features to sell physical products online and in-store as well as services.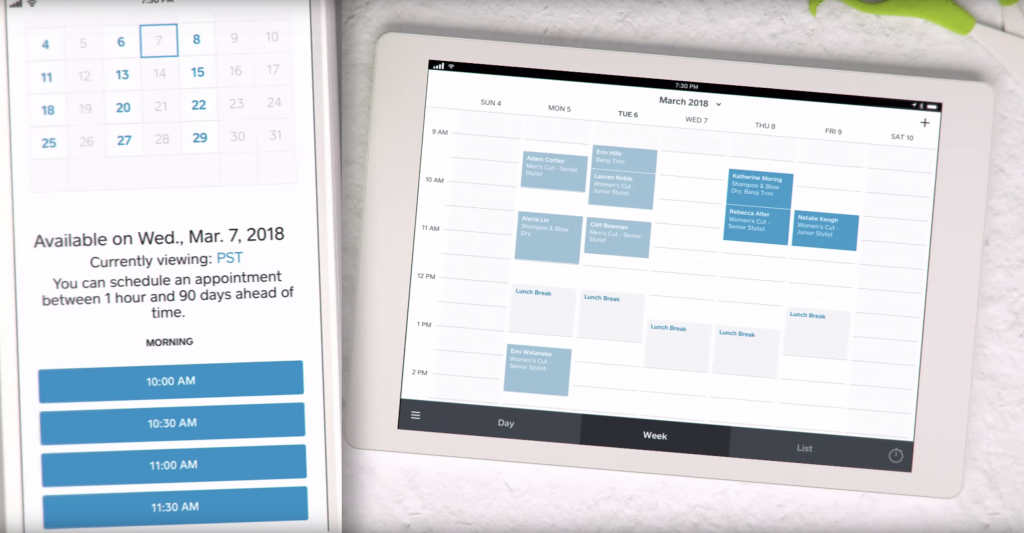 Square Appointments Online Booking
Every Square account comes with a free customizable website. Businesses can choose from multiple templates and offer online appointment scheduling. Square even lets businesses require a credit card for cancellations or no-show appointments, or require a deposit when booking. Businesses can also set how far ahead clients can book and the cutoff times for same-day appointments. Square Appointments lets businesses create an unlimited number of services with detailed descriptions, time frames, and pricing.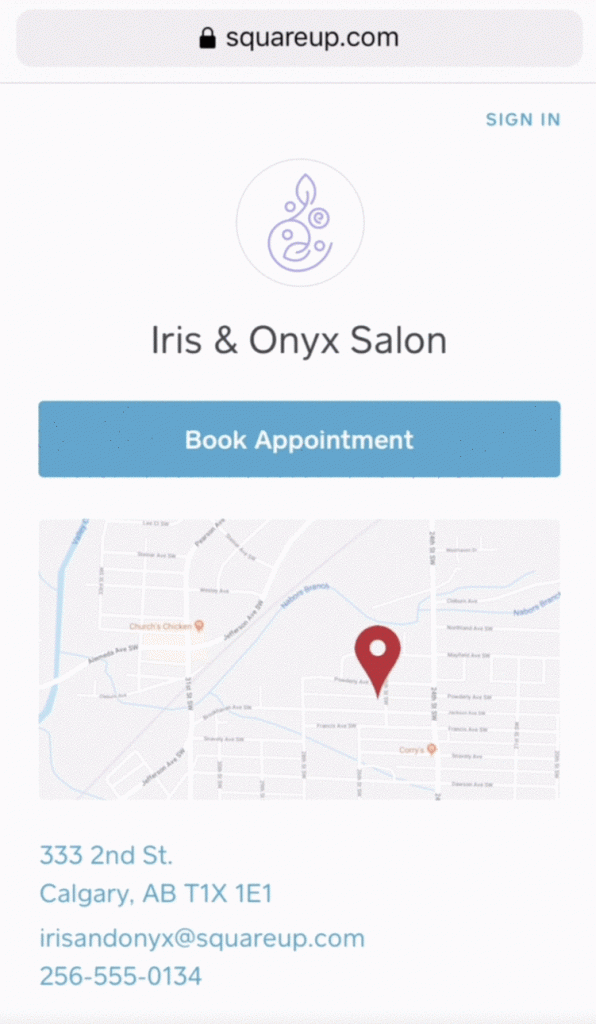 Square Appointments Calendar Management
Square Appointments includes a cloud-based calendar that is accessible from anywhere. It also automatically syncs with personal calendars and across devices. Customers can book and reschedule their own appointments. However, businesses have complete control over business hours, break time, and vacation days. You can set up Square Appointments to automatically schedule customer-booked appointments or require manual approval.
Square Appointments Appointment Reminders
Square Appointments has automated text and email messages to remind customers of upcoming appointments. Square Appointments also has a customer database tool to save contact information, payment details, notes, and track appointment and purchase history.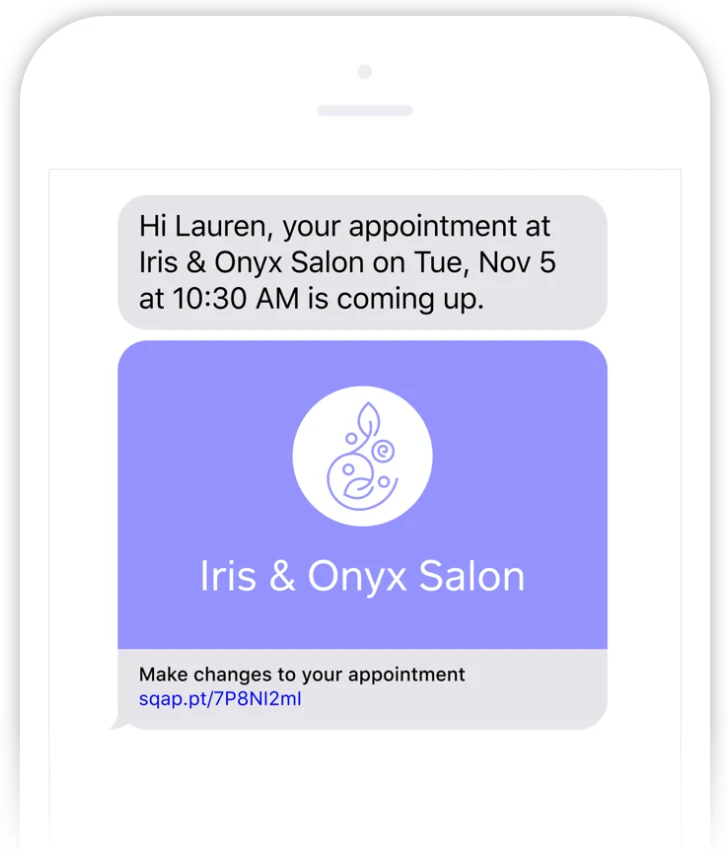 Square Appointments Point of Sale Features
Square Appointments integrates with Square's free POS system seamlessly. This means you can sell retail products and ring up appointments easily right from your Square Appointments calendar. Businesses can also track inventory and run sales reports using Square. This is one of our favorite features of Square Appointments. It is rare to find an affordable appointment booking software that also has POS and retail functions, which is what most salons and spas need.
Square Appointments Integrations
Square Appointments works with all of the other software tools Square creates, including POS, loyalty, ecommerce, email marketing, gift cards, employee management, inventory management, and payroll.
Popular Appointment Scheduling Software 2019
| Appointment Scheduling Software | Best For |
| --- | --- |
| | Holistic appointment scheduling software with built-in payments |
| | Intuitive and affordable appointment scheduling software for most types of businesses |
| | Industry-leading wellness software including POS and scheduling tools |
Not sure if Square Appointments is the right fit for you? You have options, and you can read about them in our appointment scheduling software buyer's guide.
Our Recommendation
Based on my experience using Square Appointments, it is the best appointment scheduling software for individual service providers. Square's client-facing features, integrated payment processing, and POS features are unparalleled for a free appointment scheduling software. It is incredibly intuitive and easy to use.
Square Appointments is pricey for small businesses with multiple employees. If you have very modest booking needs such as scheduling non-service appointments, conference calls, or meetings, a less expensive option with fewer features would do the trick.
However, if you need a website, payment processing, or retail features, Square Appointments still offers a good value. Square's integrated payment processing is a good fit for businesses that want to require service deposits or charge no-show fees. Specifically, Square Appointments is a good fit for salons, spas, barbershops, and any other service business.