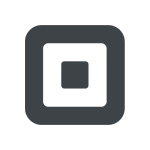 Square Capital is a lender that provides short-term loans to small businesses that utilize Square to process credit card payments. It has provided more than $5.5 billion in loans to over 275,000 merchants, and it can lend up to $250,000. It's best for growing businesses that need quick working capital.
Square Capital Pros & Cons
| Pros | Cons |
| --- | --- |
| No prepayment penalty | Collateral needed for loan amounts that are over $75,000 |
| No ongoing interest charges | Daily payments |
| No credit score requirement | Only available to Square merchants |
Who Square Capital Is Best For
Businesses that use Square Capital's services: The lender exclusively extends loans to active Square Capital merchants. It offers fast and simple financing to those seeking short-term and small loans.
Growing businesses with healthy sales: Since Square Capital requires its borrowers to pay back a percentage of their loans each day, it is ideal that the business processes a substantial number of transactions and has consistent sales volumes.
Businesses and entrepreneurs with credit score issues: It looks at the borrower's Square transaction history and not at the owner's personal credit standing, tax returns, or bank statements.
Square Capital Costs & Terms
| | Short-term Loans |
| --- | --- |
| Loan Amounts | $500 to $250,000 |
| APR Ranges | 20% to 80% |
| Repayment Terms | 18 months |
| Repayment Schedule | Daily (minimum of 1/18 of the initial balance must be repaid every 60 days) |
| Funding Speed | Next business day |
Square Capital's costs include a one-time fee known as the "factor rate," which ranges from 10% to 16% of the principal. This fee is added to the principal, which will be repaid daily—directly from the borrower's Square sales. The daily payments from transactions will be between 8% and 15% of the borrower's daily Square credit card sales.
Additionally, Square Capital requires its borrowers to pay a minimum of 1/18 of their loans every 60 days, and the loans must be repaid in full within 18 months. It also puts a lien on the borrower's business assets if the loan is larger than $75,000.
Do You Qualify for Square Capital Financing?
| | |
| --- | --- |
| Minimum Monthly Revenue | $10,000 |
| Minimum Time in Business | None |
| Minimum Credit Score | None |
Square Capital chooses its borrowers and not the other way around, which is rather unique compared to other lenders' qualification process. It does not publish exactly how it determines the borrower's eligibility for a loan offer, but it does assess the following:
Square processing volume, sales patterns, and payment activities
Ratio and diversity of new and returning customers
Consistent growth and overall Square history
Those interested should take note that too many chargeback claims, cash advances, and failed debits due to insufficient funds may also affect a seller's eligibility for a loan.
Square Capital Application Process
There is no way for interested borrowers to apply for a loan, as Square Capital determines which merchants are eligible for funding and reaches out to them with an offer. Qualified sellers are alerted through their Square accounts, and once they open the notification, they may view loan details, select desired loan amounts, and request for funding.
The lender will then verify the borrower's identity and information through his Square account and may ask for additional documents, if necessary. Square Capital officially approves loans in one to three days and deposits the funds into the borrower's bank account within another one to three days.
Square Capital Alternatives 2020
Best For

Businesses that need to borrow against their invoices or need a low-rate line of credit quickly

Businesses with good credit that need fast financing and low rates

Newer businesses with less-than-perfect credit that need fast funding

Loan Amount

Up to $5 million for invoice factoring;
up to $250,000 for line of credit






Up to $500,000

Up to $100,000

Terms

Six or 12 months for line of credit

Three to 36 months

12 or 24 weeks

Funding Time

One day

One day

One day

Credit Score

530+ for invoice factoring

600+

No minimum credit score requirement
What Business Owners Should Know About Square Capital
All loans are issued by Celtic Bank: Celtic Bank is a Utah Chartered Industrial Bank and an FDIC member. It is located in Salt Lake City, Utah.
On-time payments don't get a boost on credit: Square Capital doesn't report borrowers' payments to personal or business credit bureaus, which means that good payment performance does not affect their credit.
Most Helpful Square Capital Reviews
The Square Capital reviews online and on our website are generally positive, with customers citing its fast and easy funding as the main reason for giving good feedback. There are, however, some negative ratings coming from clients who complained about its high interest rates and vague loan denial process.
Smooth, simple & efficient
"Square Capital has made securing financing against future receivables a snap. Qualifying accounts are automatically updated with a notice that funds are available. From there, selecting from several different amounts and varying payback percentage is easy. It's a form of factoring with much of the application process eliminated since Square already has your accounts receivable data."

— George
Interest rates keep getting higher
One customer who left a negative review on Trustpilot commented that he has been receiving and accepting loan offers from Square Capital for a while now but is being charged with higher interest rates for each succeeding loan. He said that it's unfair, especially since he has been paying off his previous loans on time.
Square Capital Frequently Asked Questions (FAQs)
When does repayment start?
Loan repayment starts two business days after the funds are deposited.
Can borrowers change their repayment rates after accepting the loan offer?
No, they can't. The repayment rate is tied directly to the borrower's loan offer size and is based on a number of factors, including the business' history with Square and payment processing volume.
Does Square Capital charge a late fee?
No, it doesn't charge a late fee or a prepayment penalty. In the same way, it does not provide a prepayment discount.
Bottom Line
Square Capital is a great option for growing businesses that are looking for easy and fast short-term funding. It offers a fixed fee, which is laid out to the borrower upfront. It does not have prepayment penalties, credit score requirements, and ongoing interest charges.
The main downside to Square Capital is its exclusivity, as borrowers have to be invited and be active Square merchants to qualify. It lends up to $250,000 with terms maxed to 18 months, which is relatively shorter compared to similar providers. Those looking for more flexible terms and lower interest rates may need to consider alternate funding.