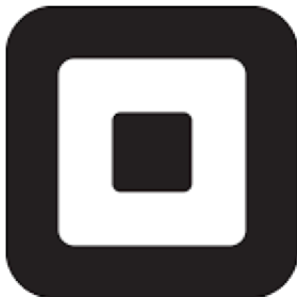 Square Payments is a payment gateway solution that enables users to accept payments in-person and remotely. Its capabilities include online credit card transactions, fraud protection, invoice creation and tracking, and smartphone- or tablet-based payments. Its fees are customized, and it's best for businesses that cater to both in-person and online customers.
Square Payments Pros and Cons
| Pros | Cons |
| --- | --- |
| Convenient alternative to cash payments | Poor customer support |
| Easy to use | Expensive |
Who Square Payments is Best For
Businesses that cater to in-person and online customers: You can sell products and services through both brick-and-mortar and ecommerce channels.
Businesses that are looking for a non-cash payment alternative: Shoppers may pay using electronic transfer and credit or debit cards.
Square Payments Pricing
Square Payments' pricing system is transaction-based, and in-person payments are charged 2.6% plus 10¢ for every tap, dip, or swipe of a card. The app itself is free to download, and it is used in conjunction with the brand's point of sale (POS) software such as Square POS, Square for Retail, Square for Restaurants, and Square Appointments.
For card-not-present payments (those that are made by entering credit card details manually on the Square Payments POS app by using details stored on your POS or by entering card details on the computer), the fee is 3.5% plus 15¢ per transaction. Transactions made online through Square Payments Invoices or ecommerce integrations—such as the Square Payments Online Store and online payment APIs—are charged 2.9% plus 30¢ per transaction.
If you prefer a custom-built payment system, then Square Payments' fees are as follows: Reader SDK transactions (2.6% plus 10¢), in-app payments SDK transactions (2.9% plus 30¢), and online payment APIs transactions (2.9% plus 30¢). SDK payments are those that are made through a customized tool within the app.
In addition, you can increase your transaction count for big-ticket items through Square Installments, which is available to those with access to the Square Dashboard. Eligible merchants may offer plans of up to 12 months with interest rates ranging from zero to 30% annual percentage rate (APR). There are no monthly fees for the business owner, and you only pay the following: 3.5% if the installment was applied at your POS or 2.9% plus 30¢ if you sent an invoice.
Square Payments Alternatives 2020
Square Payments Features
Square Payments is designed to provide businesses with convenience when processing debit and credit card payments in-person and online. Here are some of the app's most essential capabilities.
Mobile Compatibility
The app and its compatible readers work with Apple's iPad and iPhone and Android smartphones and tablets.
Offline Mode
Never miss a sale even without an internet connection because Square Payments will continue to function in offline mode. Payments made at this time are automatically processed when the connectivity is restored.
Digital Invoices and Receipts
You may print or send digital invoices and receipts to your customer's inbox.
Analytics
Through your free Square Dashboard access, you may view your sales history, top-selling items, scheduled stock transfers, and more.
Tip Screen at Checkout
Customers may leave a tip on the app and select from preset percentages or enter specific amounts.
One Transaction Fee Regardless of the Card Used
Square Payments charges the same fees for Visa, Discover, Mastercard, and American Express transactions.
Active Fraud Prevention
Square Payments automatically sends alerts to your phone and email when it spots suspicious activity on the app.
Which Payment Gateway Provider is for You?
Most Helpful Square Payments Reviews
Users who gave positive Square Payments reviews like that it is easy to use, while others said that they appreciate having a cashless way to accept payments. Meanwhile, those who gave it negative reviews complained that it charges extra fees down the line. Others also noted that they have a hard time reaching customer support representatives.
Easy to use
"Square Payments integrates all of our services and finances very nicely. The POS is easy to use for our employees and customers, and the dashboard is very full-featured. We've also begun using the time management tool, which lets employees clock in and out directly on the POS—and this is a huge help. We also appreciate how well it integrates with QuickBooks and other accounting software (although we only have experience with the QuickBooks integration)."
—Ho'omana Nathan Horton
Expensive and has hidden charges
"I haven't had a problem for three years—until yesterday, when I was informed that a customer (who received our products) is disputing the charge because it was magstriped, as opposed to using a chip reader. Now, our products are out, plus we had to shoulder the cost of the same items. All the while, Square Payments wanted to charge us $50 for a chip reader. This is scamming of the highest form. They should include a free chip reader. They are making money off of us for doing exactly nothing."
—Rob Bailey
Square Payments Frequently Asked Questions (FAQs)
What types of hardware work best with Square Payments?
Square Payments works best with its branded hardware, with fees as follows:
Square Reader for magstripe (free for the first unit, $10 for additional units)
Square Reader for contactless and chip ($49 per device)
Square Stand for contactless and chip ($199 per unit or $18 per month)
Square Payments Terminal ($299 per unit or $27 per month)
Square Register ($799 per unit or $39 per month)
What are the basic inclusions of a Square Payments account?
A Square Payments account includes next-business-day transfers, free Square Reader for magstripe device (first unit only), live phone support, active fraud prevention, end-to-end encrypted payments, and a free Square POS app. It also provides data-security (PCI) compliance coverage, dispute management, and account takeover protection.
Can I add staff management capabilities to my account?
Yes, you can. Team Management comes free with your account, whereas Employee Payroll costs $29 per month plus $5 per person, per month, and Contractor Payroll costs $5 per person, per month.
Our Top Payment Gateway Provider Picks
If you aren't sure if Square Payments is right for you, then this article on the 6 Best Payment Gateways is a review of our top choices. Our team looked at a variety of solutions and narrowed our recommendations down based on price, integrations, ease of use, security, payout system, and sales channels served.