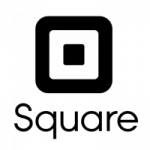 Square Payroll is a full-service payroll software that calculates and processes employees' hourly and regular wages and handles payroll tax filings and withholdings. It facilitates benefits administration, including insurance enrollment, contributions, and deductions. Its pricing starts at $5/contractor/month. It is best for businesses that use the Square Point of Sale (POS) system, as well as employers that hire contractors and hourly workers.
Square Payroll Pros and Cons
| Pros | Cons |
| --- | --- |
| Offers tax services in all 50 states | Slow response from customer support team |
| US-based phone support | Reports need customization options |
| Intuitive software | No option for recurring payments |
Who Square Payroll is Best For
Businesses that use Square as their POS system: If you are using the Square POS system, you can import employee hours instantly to Square Payroll and there is no need for you to use a separate time tracking app or enter hours manually (though you can). Also, credit card tips from Square POS' transactions are automatically calculated and distributed in the payroll.
Employers with hourly and seasonal contractors: Square Payroll has a plan that allows you to pay your contractors and does not require you to pay monthly subscription fees.
Square Payroll Pricing
Square Payroll's pricing starts at $5/contractor/month. Actual fees depend on the number of employees you are sending payments to and the type of workers you have, either employees or contractors. Both options give you access to all Square Payroll's features, including employees' online accounts, health and benefits, tax filings and withholdings, and more.
Plans

Monthly Pricing
($/Month)

Per Employee or Contractor Fee
($/Month)

Contractors

$0

$5

Employees

$29

$5

Looking for an intuitive payroll software built for small businesses? Try SurePayroll.

Last updated on 03/25/20
1099 Contractors
If your business solely employs contractors or hourly workers, Square Payroll will only cost you $5 per contractor per month. Your contractor can clock in and out from the Square app or partner apps so you can easily import time cards through Square Payroll. They can also set up their direct deposit accounts online. The company will generate, prepare, and file Form 1099-MISC online for you.
W-2 Employees
If you are paying a team of full-time employees, Square Payroll will charge you a $29 monthly subscription fee + $5 per employee per month. Your subscription includes unlimited payroll runs, automatic calculation of your tax withholdings and payments as well as filing of your payroll taxes on your behalf.
Square Payroll Alternatives 2020
| Payroll Provider | Best For |
| --- | --- |
| | Companies with fewer than 100 employees that want a cloud-based payroll software at a significantly low cost |
| | Small organizations/businesses in niche industries (churches, households/nannies, agriculture) that have unique payroll needs |
| | Companies using QuickBooks for accounting that are legally required to offer health insurance to their employees |
| | Startup businesses that need many customization options and want to scale with a long-standing industry leader |
| | Small businesses that seek professional payroll services and dedicated customer service for their changing payroll needs |
Square Payroll Features
Square Payroll is an all-in-one solution that works with every type of business except for households and employees in the agricultural industry. Here is a glance of Square Payroll's features and services:
Payroll Processing Plus POS and Timecards Syncing
You may utilize Square's free POS app or one of its timecard provider partners to import time sheets and calculate payroll. It can even import and calculate tips from credit cards processed by Square. The software allows multiple payroll runs and pay rates. You can also set it up according to your business' pay schedule, whether it be weekly, bi-monthly, or monthly.
Tax Filing
Unlike other payroll software providers that charge extra for this service, Square Payroll offers it at no cost. The software automatically files, withholds, and pays payroll taxes to the federal and state on your behalf. Its tax filings services also include filing of quarterly and year-end reports, ongoing compliance, as well as generating, filing, and mailing of W-2 and 1099-MISC forms. These services are offered in all 50 states and Washington DC.
Benefits
Square Payroll gives you access to benefits so you can offer your employees health insurance plans, 401(k) retirement plans, workers' compensation insurance, and pre-tax benefits. Syncing benefits and payroll in one system makes it easy for you to handle enrollments, deductions, and contributions.
Square Payroll App
Square Payroll has a mobile app that lets you run payroll on the go. The app has all the features of the software. You may download it for free through the Google Play Store and Apple Store. Employees can also access the app to update their bank account details, view payment history, and more.
Most Helpful Square Payroll Reviews
As of the date this article was written (March 20, 2020), there are not a lot of up-to-date Square Payroll reviews online. It is remarkable though that most users are happy with how easy and efficient it is to use. While others suggested its reporting feature to be more customizable.
Simplifies payroll management
"Square payroll allows me to manage my payroll for myself and my contractors without having to know a ton about what taxes to take out or when to send my 1099s. They do it all for me and for a reasonable rate! My tax accountant takes care of my end of year and Square makes it so easy!"

—Elizabeth Pampalone
Reporting feature needs customizations
A user who gave a negative Square Payroll review said that the available reports are not the ones they needed. He wished to be able to see reports specifically for unemployment insurance, which seems currently not available. Also, he suggested that if any of the fields are empty, those unused lines should not be displayed in the reports.
Square Payroll Frequently Asked Questions (FAQs)
What if my business has a combination of both employees and contractors?
In this case, you still need to pay for the monthly base fee of $29 per month plus $5 per contractor or employee.
What other resources does it have aside from phone support?
Apart from its US-based phone support team that assists users with any issues and transfers data from previous providers, Square Payroll also has a Support Center that provides tutorials and guides on how to utilize the software. It also maintains a blog and community forum.
Can I export my payroll data and reports from Square Payroll to QuickBooks online?
Yes, you can. Square Payroll has an export feature wherein you can transfer your payroll data to QuickBooks online and other accounting software that supports file importing.
Our Top Payroll Software Provider Picks
If you are not sure if Square Payroll is right for you, this article on the Best Payroll Software is a review of our top seven choices. Our team looked at a variety of solutions and narrowed down our recommendations based on price, ease of use, state requirements, and features.