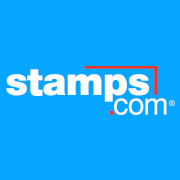 Stamps.com is an order fulfillment service that offers corporate postage and shipping solutions. Its features include cost codes, automated mail forms, multiuser and multilocation accounts, and address verification. It costs $17.99 to $34.99+/month and is ideal for home office shippers, online sellers, and warehouse shippers or shippers with multiple locations.
Stamps.com Pros and Cons
| Pros | Cons |
| --- | --- |
| Easy-to-use online platform | Limited software integrations |
| Postage discounts | Limited customer support except for the premium plan |
| Eliminates trips to the post office | Inaccurate international shipping costs |
Who Stamps.com Is Best For
Home office shippers and online sellers: Stamps.com lets users import orders, select the best shipping method based on price and delivery speed, and share tracking information automatically with their marketplace and customers.
Warehouse shippers or shippers with multiple locations: Stamps.com provides customizable solutions to fit specific needs and United States Postal Service (USPS) shipping integration into a business owner's operations
Stamps.com Pricing
Stamps.com pricing varies based on three subscription plans: Pro ($17.99/month), Pro Plus ($34.99/month), and High-Volume Warehouse Shipper (custom pricing). The main differences between the plans include the number of users, barcode scanner support, discounted insurance coverage, and access to premium features, such as multiple locations, 24/7 support, and a dedicated account manager.
Plans

Pricing
($/Month)

Number of Users

Pro

$17.99

1

Pro Plus

$34.99

Up to 3

High-Volume Warehouse Shipper

Customized

More than 3
Pro Plan
The Pro Plan includes one user access, unlimited shipments and sales channels, 10% off USPS insurance rates (insured value up to $10,000), and access to customer support from Monday to Friday from 6 a.m. to 6 p.m. Pacific time. This includes live telephone support and is recommended for small businesses or home office shippers.
Pro Plus
Ideal for medium to large online sellers, the Pro Plus plan includes up to three user access, unlimited shipments and sales channels, bar code scanner support, and up to 40% off USPS insurance rates for shipments with an insured value up to $10,000. Customer support is the same as the one provided in the Pro plan.
High-Volume Warehouse Shipper
This plan includes access to more than three users. On top of the provisions of the Pro Plus plan, it includes other additional features, such as multiple locations, a dedicated account manager, and 24/7 customer support.
Stamps.com Alternatives
| Fulfillment Company | Best For | |
| --- | --- | --- |
| | Small and medium-sized ecommerce sellers and crowdfunding programs that need batch fulfillment | |
| | Ecommerce sellers with special packing and handling needs | |
| | Fulfillment matchmaker to help you find the best provider | |
Stamps.com Features
Stamps.com features are designed to make all aspects of order fulfillment run smoothly from handling inventory management and order picking to shipping operations. Here is a deeper explanation of Stamps.com's most important features.
Access to All USPS Mail Classes and Special Services
Stamps.com lets users easily buy, calculate, and print official USPS postage for postcards to envelopes and packages—domestic or international. Users also do not need to go to the post office to deliver their packages as a mail carrier will pick it up for free.
Postage Discounts (Not Available at the Post Office)
Stamps.com also lets its subscribers save a bundle on all mail classes, including First-Class Mail, Priority Mail, Priority Mail Express, Priority Mail International, and more. For example, users get up to 5% off Priority Mail International and up to 40% off Priority Mail.
Flexible Postage Payment Options
Users can set up invoicing, credit cards, procurement card accounts, automated clearing house (ACH), debit cards, including PayPal debit cards, and check postage payment options.
Hidden Postage and Automated Certified Mail Forms
Stamps.com offers special features, such as hidden postage, cost codes, and automated certified mail forms. It provided multiuser accounts and multilocation accounts (enterprise).
Most Helpful Stamps.com Reviews
The majority of Stamps.com reviews online have been positive, with many commending its user-friendly online platform. Most users appreciate its address check feature and several printing options. There were some requests for improvements, such as expanding its software integrations. It is notable, however, that most users are happy with the software in general.
Easy-to-use online platform
"Stamps is a great tool for an office that has to mail out a lot of information. I love that it's an online platform vs a stamp printing machine. It makes things a lot easier and cleaner. It works well in my office that everyone can have their own account and manage their mailings the way they prefer. Not only does it print stamps but also envelopes, letters, labels, and more."
—Kelsey Cornell
Limited software integrations
A few users commented about the platform's limited software integrations that hinders them from seamlessly automating their order fulfillment process. They noted that the platform is better suited for ecommerce businesses shipping from their own offices.
Stamps.com Frequently Asked Questions (FAQs)
Does Stamps.com offer a free trial?
Interested users can use the process during a four-week trial period, along with freebies including a 5-pound digital scale, $5 worth of postage, and supplies kit.
How does Stamps.com work?
Stamps.com lets users print their own postage and shipping labels in seconds. They can buy and calculate exact postage instantly as well as print postage on labels, envelopes, or plain paper. The software also enables them to affix postage and mail them anywhere in the world.
Do users need to purchase any special equipment?
Only a computer and a printer are needed to run the program. Users can print on plain paper, their own envelopes or labels, or Stamps.com's NetStamps labels, which can be used as regular postage stamps.
Our Top Order Fulfillment Service Provider Picks
If you aren't sure if Stamps.com is right for you, this article on the 5 Best Order Fulfillment Services & Companies is a review of our top choices. In this guide, we shared our top recommendations for different types of businesses to help users find the best fit for them in terms of features and costs.