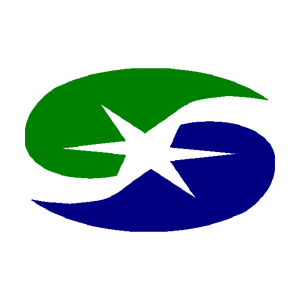 Star Funding provides working capital solutions to small and medium-sized businesses. It offers accounts receivable factoring, purchase order financing, letters of credit, supplier credit facility, and lender funding services. It can lend up to $10 million and is best for businesses in the wholesale, manufacturing, and distribution industries.
Star Funding Pros and Cons
| Pros | Cons |
| --- | --- |
| Offers nonrecourse factoring | Does not publish costs on its website |
| Includes accounts receivables management and collection | Has lower advance rates compared to similar providers |
| Provides purchase order financing for both finished products and goods-in-process | Caters to limited industries |
Who Star Funding Is Best For
Undercapitalized startups and growing businesses: Star Funding offers collateral-based working capital solutions that let you expand your business and sustain rapid growth. It also finances startup companies as long as they have a solid resume and business plan.
Businesses in the wholesale, manufacturing, and distribution industries: Its purchase order financing and accounts receivable factoring allow your business to fulfill contracts, speed up cash flow, and remove business operation hurdles brought about by the lack of capital. Additionally, Star Funding has a team of import and export trade professionals who understand the dynamics of the wholesale and distribution business.
Star Funding Costs and Terms
| | Accounts Receivable Factoring |
| --- | --- |
| Loan Amounts | $100,000 to $10 million |
| Advance Rates | Typically 80% |
| Repayment Schedules | Daily |
| Funding Speed | 24 hours |
Star Funding's costs are not available on its website and vary depending on certain factors like the quality of credits or customers your business is dealing with, the size of the factoring facility, and the projected volume of the deal.
The lender states that it can advance up to 80% for new factoring clients. This rate can go up or down, depending on the financial condition of the client, the strength of the end credits, and selling terms.
Meanwhile, its purchase order funding rates are based on the length and type of transaction. Star Funding says that it can cover the costs of production or acquisition of goods up to 100% as long as the goods are presold to creditworthy customers. It is also worth noting that the lender finances both work-in-process and finished goods.
Do You Qualify for Star Funding Financing?
| | |
| --- | --- |
| Minimum Credit Score | Not a factor |
| Time in Business | Not a factor |
| Gross Annual Revenue | No amount indicated |
Unlike traditional lenders, Star Funding's qualifications are transaction- and collateral-based, which means that it does not put much emphasis on your business tenure and financials. Instead, it relies heavily on your customers' credit and ability to pay the invoice in a timely manner.
Star Funding Application Process
To get started, you may either call Star Funding at 212-768-9900, or you may send a short application form online. Then, a representative will get in touch with you to conduct a quick interview and go through your business transactions. After this, due diligence will be made, followed by an onboarding process and the actual funding.
If you're applying for a purchase order funding, it can expedite the process if you prepare the following documents:
Basic financial and corporate information
Purchase order from your customer
Pro forma invoice from your vendor
An understanding of payment terms and lead times
Star Funding Alternatives 2020
| Invoice Factoring Companies | Best for |
| --- | --- |
| | (Best overall) Self-service, next-day factoring with no limit |
| | Quick invoice factoring up to $5 million |
| | Nonrecourse factoring up to $10 million |
| | Monthly contract factoring up to $20 million |
| | Short-term invoice factoring up to $5 million |
| | Freight factoring up to $20 million |
What Business Owners Should Know About Star Funding
It protects you against credit risk through nonrecourse factoring: It offers nonrecourse receivables factoring, which means that the lender ensures your receivables to make sure you get paid in the event of default from your customer.
It works with other lenders: Star Funding works with other factors and lending companies to maximize your access to credit and get the best rates and options available. Third-party lenders can finance your entire capital request or fund a portion of it together with Star Funding.
Most Helpful Star Funding Reviews
There are no Star Funding reviews available online as of this article's writing (July 2, 2020). If you are a past or current Star Funding client, please leave a review to help other business owners decide whether to use the company.
Star Funding Frequently Asked Questions (FAQs)
How do I submit an invoice when factoring my receivables?
You need to submit a copy of the invoice with the necessary paperwork. This can be done electronically or with paper invoices, depending on how you are set up with your clients.
Can I use purchase order financing to buy products from more than one supplier?
You can buy items from multiple suppliers. Depending on where the goods are coming from and what the lead times are, it may be required that your customer allows for partial shipments.
What industries does Star Funding cater to?
It serves businesses in the wholesale and distribution, manufacturing, trucking and transportation, staffing, oil and gas, consumer products, and business services industries.
Bottom Line
Star Funding works best for businesses in the wholesale, distribution, and manufacturing sectors that are looking for nonrecourse factoring. It also offers purchase order funding that can finance up to 100% of both finished products and goods-in-process. Moreover, it provides additional services like accounts receivables management and collection, credit reports, digital invoice processing, online reporting, and QuickBooks integration.
One point to consider when applying for financing in Star Funding is that its accounts receivable advance rate of 80% is relatively lower compared to those offered by similar providers. There are also no customer reviews online to back its industry standing and performance.
If you aren't sure if Star Funding is right for you, then this article on the best invoice factoring companies is a review of our top choices. In this guide, we compared the top providers according to their maximum funding amount, expected annual percentage rate (APR), and funding speed.