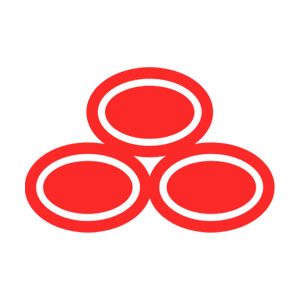 State Farm is a personal and business insurance company, as well as a financial service provider that has been in operation since 1922. Its commercial insurance products include business owner's policy (BOP), commercial auto, commercial liability, workers' compensation, group insurance, and more. It offers customized plans and is best for startup and scaling businesses that need a vast selection of products and services.
State Farm Pros and Cons
| Pros | Cons |
| --- | --- |
| Has more than 19,000 captive agents nationwide | Does not provide online quotes |
| Offers a wide range of insurance and financial products and services | Not all insurance products are available nationwide |
Who State Farm Is Best For
Startups and scaling businesses that need a vast selection of products and services to cater to their evolving needs: It offers about 100 products that are designed to provide you with the right coverage and services as your business' needs change over time. It also provides banking and investment solutions as well as personal insurance policies if you wish to manage all your accounts in one place.
Those who are looking for an established insurance provider: State Farm has been in the insurance industry for nearly 100 years and has received an A++ rating for financial stability from AM Best. Additionally, it ranked number 36th on the 2019 Fortune 500 list of largest companies, based on revenues.
Business owners who want to receive personalized service: It has approximately 19,200 captive agents nationwide. This means that these agents only work for State Farm and no other insurance provider. As a result, they have a deep understanding of the company's products and can help you select the best coverage.
State Farm Costs
State Farm's costs for its commercial insurance policies are not published on its website and vary on a case-by-case basis. A third-party source mentioned that its average monthly premium ranges from $22 to over $179.
If you wish to get a personalized quote, you will have to speak to one of its agents since it does not provide online quotes. The good news, however, is that State Farm has more than 19,000 local agents who can understand the demographics and needs of your business and area.
State Farm Alternatives 2020
| Company | Best For |
| --- | --- |
| | Industry-leading customer care and specialized packages at competitive prices |
| | All industry-specific general liability, professional liability, and workers' compensation |
| | Independent contractors and sole proprietors who seek coverage tailored to professional needs |
| | Delivery and transportation businesses that require affordable commercial auto insurance |
| | Pay-as-you-go workers' compensation and liquor liability |
| | Startups that have raised capital and need directors and officers policies and cannabis insurance |
| | Time-strapped business owners who want to be matched with a local carrier immediately |
| | Cyber policy |
| | Life and disability insurance |
State Farm Business Solutions and Services
Aside from the commercial insurance policies mentioned above, State Farm also offers small business solutions and services that are designed to help meet your business' unique needs. Listed below are some of its most notable offerings.
Business Life Insurance
This business solution is created to ensure business continuity should anything happen to you or your key employees. It also helps you attract and retain top-caliber employees through benefits, such as individual life or medical insurance, and incentives like executive bonus plan or deferred compensation plan.
Group Life Insurance
Employee benefits like life insurance contribute a lot to the performance of your employees, which results in your business' success. With State Farm group life insurance, you get valuable protection at a lower group rate. Another advantage is that the premiums you pay for your employees are generally tax-deductible as a business expense.
Disability Income Insurance
This type of insurance pays monthly income directly to you when you're unable to work because of a covered total disability. This is a customizable coverage, where you can choose the length of time you must be disabled before you start receiving benefits―elimination period―and the length of time you would receive benefits like a five-year benefit period or "up to age 67" option. Disability income insurance pays maximum monthly benefit amounts ranging from $500 to $20,000 depending on your income and occupation.
State Farm Bank Business Visa Credit Card
Designed exclusively for business owners looking for a card that helps them manage their business, State Farm Business Visa credit card lets you earn 3 points for every $1 spent on your insurance premium payments―up to $4,000 annually. It also lets you earn more points on travel, office supply, and other eligible purchases from millions of retail locations nationwide.
Most Helpful State Farm Reviews
As of this article's writing (August 4, 2020), most of the State Farm reviews online are for its personal and auto insurance products. The few reviews from business policyholders commended its helpful and knowledgeable agents. Some also mentioned that its rates are lower compared to its competitors. Meanwhile, those who left negative ratings complained about unexplained charges and poor claims processing.
Lower rates compared to similar providers
"I look at competitors every couple of years and, while I wish my insurance was lower, State Farm is consistently my best option. My agent is also helpful. I also took the online driver's ed course on its website last summer to lower my rates, and I was impressed with how easy and cost-effective the process was."
—Kristi Porter
Poor claims processing
One client who wrote a negative State Farm review on ConsumerAffairs expressed his frustration with how the company processed his claim. He narrated that he made a claim for one of his business rental properties that was broken into. He submitted all documentation asked from him, including a police report, and was even assigned an investigator who he mentioned was rude and pushy, yet the entire experience was still not seamless.
State Farm Frequently Asked Questions (FAQs)
Every business situation is unique, and small business owners should seek answers before selecting an insurance provider. We've gathered some of the most commonly asked questions about State Farm below and answered them.
What other services does State Farm offer?
In addition to commercial insurance coverage, it also provides personal, home and property, renters, motorcycle, health, life, and medical insurance. It also offers banking and investment services.
Which industries does State Farm cater to?
It serves a long list of industries, including distribution and wholesale, medical, nonprofits, professional services, retail, specialty schools, real estate, and restaurants, among others.
Our Top Business Insurance Provider Picks
In case you still are not sure if State Farm is right for you, then this article on the best small business insurance companies is a review of our top choices. In this guide, we reviewed several providers and narrowed them down to our top picks based on key criteria like coverage types, customer service, and pricing.