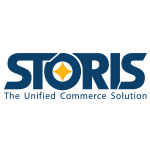 STORIS POS is a cloud-based point-of-sale (POS) system designed for the use of small to mid-sized home furnishing business owners. Its features include logistics and distribution, real-time inventory monitoring, payment processing, and shopping cart integration. It is best for retailers in the furniture, appliances, and bedding industries and offers customized pricing.
STORIS POS Pros and Cons
| Pros | Cons |
| --- | --- |
| Visually appealing user interface | Can be expensive with customization |
| Configurable and scalable platform | Has a learning curve at the beginning |
| Responsive and helpful customer support team | |
Who STORIS POS Is Best For
Furniture, bedding, and appliance retailers: Its cloud-based solution is recommended for retailers that want the convenience of a full-service inventory and payment management system, without the complexity of acquiring and managing its information technology (IT) infrastructure.
STORIS POS Pricing
The STORIS POS pricing guide isn't provided on its website, but similar applications have fees that range from $50 to $500 per month, depending on the features included. Contact STORIS POS for a quote.
STORIS POS Alternatives
| Retail POS System | Best |
| --- | --- |
| | Free retail POS system |
| | Retail analytics and inventory management |
| | Budget iPad retail POS |
| | Omnichannel POS |
| | Retail POS for choosing your own payment processor |
STORIS POS Features
STORIS POS' cloud retail solution enables users to centralize all transactional processes in a furniture and appliance business without the heavy cost of acquiring and maintaining IT infrastructure. Here are some of STORIS POS' most essential features.
Point of Sale
STORIS POS provides real-time transaction processing, secure payment options, customer purchase history, showroom floor tags, and customer delivery and pickup information, among others.
Inventory Management
Users can control inventory through streamlined receiving processes, write-offs, quantity adjustments, and detailed tracking and just-in-time processing solutions. With real-time inventory management, users can make strategic decisions in a timely manner.
QuickBooks Integration
STORIS POS integrates with QuickBooks to send information between the two systems automatically. This also allows the generation of reports using QuickBooks data stored within STORIS.
Logistics and Distribution
With its integrated distribution tools, such as delivery management, logistical scheduling, and advanced warehouse management, STORIS POS users can make customers happy by setting attainable delivery schedules and guaranteeing inventory accuracy.
Most Helpful STORIS POS Reviews
Users who gave positive STORIS POS reviews said that it has helped their companies streamline inventory and ordering processes while others shared that its customer support staff is very responsive and helpful.
Meanwhile, those who gave negative reviews said that it can get expensive when more customizations are added. Some others noted that it has a bit of a learning curve in the beginning.
Easy-to-use tool for managing inventory
"What I enjoy the most from the STORIS POS is the ability to keep track of any customer's information easily. STORIS POS has an incredibly easy user interface to navigate through."
—Moses Mbuthia
A bit difficult to learn in the beginning
"The system's not out-of-the-box friendly and requires a ton of customizing and studying to understand the program. If you don't put in the effort to learn and train your team on how STORIS POS does things, then you will be increasingly unhappy."
—jordan5
STORIS POS Frequently Asked Questions (FAQs)
Can I try a demo first?
Yes, you can. Visit the STORIS POS website to schedule a customized demo based on your current workflows and processes.
Is STORIS POS available for mobile use?
Yes, it is. The software is certified for use on Microsoft Surface Pro tablets.
Is it integrated with third-party financing entities?
Yes, it is. STORIS POS is integrated with over a dozen third-party financing partners, including Alliance Data Services, Acima Credit, Capital One, Snap! Finance, Wells Fargo, and TD Bank.
Our Top POS Software Picks
If you aren't sure if STORIS POS is right for you, this article on the 8 Best POS Systems for Small Business is a review of our top choices. Our team looked at a variety of solutions and narrowed down our recommendations based on price, ease of use, and features.