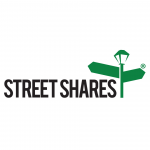 StreetShares is a peer-to-peer (P2P) business lender that offers short-term loans, lines of credit, merchant cash advances (MCAs), accounts receivable financing, and more. It has been in business since 2013 and currently has more than 66,000 members. It can lend up to $250,000, and it is dedicated to United States veterans, entrepreneurs, and small businesses.
StreetShares Pros and Cons
| Pros | Cons |
| --- | --- |
| Low-interest rates | Weekly repayments |
| Long repayment terms | Smaller funding amounts |
| Veteran discounts | |
Who StreetShares Is Best For
Military and veteran communities: StreetShares provides exclusives and discounts as well as targeted high-demand financial products to US veterans, active-duty military, their families, and their supporters.
Small businesses looking for competitive rates: StreetShares can beat or match a competitive loan or line of credit offer or provide its borrowers Amazon gift cards through its Best Price Guarantee Program.
StreetShares Costs and Terms
| | Line of Credit | Short-term Loans |
| --- | --- | --- |
| Loan Amounts | $5,000 to $250,000 | $2,000 to $250,000 |
| APR Ranges | 11% to 30% | 7.19% to 29.9% |
| Repayment Terms | Three to 36 months | Three to 36 months |
| Repayment Schedules | Weekly | Weekly |
| Funding Speed | Up to a week | Up to a week |
StreetShares costs are relatively lower compared to similar service providers. It also does not charge its borrowers any upfront fees like closing costs, allowing the borrower to receive the full approved loan amount. The closing cost is added to the principal amount and amortized over the term. Borrowers will have the option to pay the closing cost immediately or roll it into their weekly payment.
Meanwhile, if a borrower accepts a funded loan, StreetShares will charge a predisclosed one-time origination fee of either 3.95% or 4.95%. Moreover, during repayment of the loan, if a borrower's payment fails for any reason, a failed payment fee of $10 will be assessed. He will also be subject to an additional $10 late charge for any payment not received within seven days of the due date of such payment.
Do You Qualify for StreetShares Financing?
| | | | | |
| --- | --- | --- | --- | --- |
| Minimum Credit Score | 600 | | | |
| Minimum Time in Business | One year | | | |
| Minimum Annual Revenue | $25,000 | | | |
Aside from the requirements set above, those interested must also be a US citizen and a business guarantor with reasonable credit. Because StreetShares is a P2P lender, funding success depends on the preferences of its investors, who act independently based on their own qualifications, risk threshold, and the supply and demand for available loan requests.
StreetShares does not provide any kind of investment advice or guidance to investors regarding where or how to invest in the StreetShares marketplace. There are times, however, where StreetShares itself co-invests alongside other retail investors.
StreetShares Application Process
Those interested to apply for StreetShares funding may fill out an application form through its website, where they'll be asked for their personal and business details along with their preferred loan terms. This will be followed by the preapproval decision, which only takes a few minutes.
If pre-approved, they will be asked to confirm some information, such as:
The Social Security number (SSN) of the business owner
Employer identification number (EIN)
Total outstanding business debts
Six most recent business bank statements
Most recent personal and business federal tax returns
In some cases, financial statements, such as profit and loss (P&L) and balance sheet may be required
Alternatively, applicants may also give them a call at 800-560-1435 should they rather want a real person to walk them through the process.
StreetShares Alternatives 2020
Best For

Businesses that need to borrow against their invoices or need a low-rate line of credit quickly

Businesses with good credit that need fast financing and low rates

Newer businesses with less-than-perfect credit that need fast funding

Loan Amount

Up to $5 million for invoice factoring;
up to $250,000 for line of credit






Up to $500,000

Up to $100,000

Terms

Six or 12 months for line of credit

Three to 36 months

12 or 24 weeks

Funding Time

One day

One day

One day

Credit Score

530+ for invoice factoring

600+

No minimum credit score requirement
What Business Owners Should Know About StreetShares
StreetShares offers Veterans Business Bonds: Investors can earn solid returns on their money while supporting businesses they believe in. Veteran Business Bonds can be purchased in increments of $25, starting at $25. Its interest is fixed for the term of the bond and is currently at 5%.
Veteran Business Bonds are available in almost all states in the US: Veteran Business Bonds are available in all states and US territories, except in Arizona, Florida, North Dakota, New Jersey, Washington, US Virgin Islands, and Guam.
Veteran Business Bonds are not FDIC-insured: Federal Deposit Insurance Corporation (FDIC) insurance only applies to banks. Since StreetShares is a funding community and not a bank, investments are not insured. Thus, investors are encouraged to assess the risks before investing.
Most Helpful StreetShares Reviews
Customers who left StreetShares reviews online are generally happy with its offerings. Many appreciate its decent loan rates, which are said to be lower compared to other lenders. Some investors also noted that it has hard-to-beat investment returns. There are several clients, however, who complained about its poor customer support and communication.
Competitive rates and no up-front fees
One customer who left a review on Trustpilot said that he has just recently secured his second loan with StreetShares, and his experience had been easy. He added that the rates he got are competitive and that there were no other fees charged to his loan.
Lack of customer service and communication
One client who left a negative review on Trustpilot expressed disappointment with StreetShares' lack of communication and sense of urgency. He explained that they were provided false promises and that after they got a loan approval, they never got the entire process sorted out. He added that escalating their concern to the management went to no avail, causing them to look for financing elsewhere.
StreetShares Frequently Asked Questions (FAQs)
Does a borrower or investor need to be affiliated with the military or veteran to join StreetShares?
No, everyone is welcome to join. StreetShares is a community of Americans dedicated to small business and entrepreneurship. The majority of its members have a military affiliation, but not all.
Does StreetShares allow repeat borrowing?
Yes, it does. To be eligible, a business must have at least six months of loan repayments without a single failed payment or must have repaid at least 60% of the original loan principal. Additionally, StreetShares will review and reevaluate the business borrower anew, taking into account both its direct observation of the borrower's repayment habits and the impact of the existing loan on the business finances.
Does it charge a prepayment penalty?
No, it does not charge borrowers for repaying their loans early.
Bottom Line
StreetShares is a superb option for those who are looking for loans with low-interest rates, long repayment terms, and exclusive discounts. It does not charge any upfront fees, which provides its borrowers their full approved loan amounts. This is not very common in other lenders.
However, borrowers should note that it does not allow flexible repayment schedules and only offers weekly remittances. It also charges a one-time origination fee (3.95% to 4.95%) and a failed payment fee ($10). Those interested may apply over the phone or through its website, to qualify for a loan of up to $250,000.