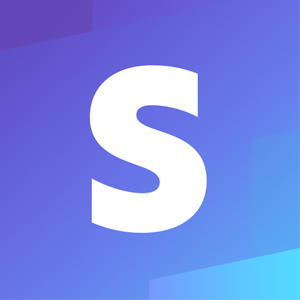 Stripe is an online payment gateway that is equipped with developer-centric solutions. Its features include programmable in-person payments, smart invoicing and subscription management, fast payouts, global support, dispute management, and multi-party payments. The fee per successful card charge is 2.9% + 30¢, and it's best for ecommerce-only businesses and users who have basic coding knowledge.
Stripe Pros and Cons
| Pros | Cons |
| --- | --- |
| Online payment processing | Not user-friendly for beginners in coding |
| Seamless third-party integrations | POS tools need improvement |
| Pay-as-you-go pricing structure | Slow-responding customer support |
Who Stripe is Best For
Ecommerce-only businesses: The software specializes in providing effective and flexible tools for internet-based businesses such as subscription services, on-demand marketplaces, ecommerce stores, and crowdfunding platforms.
Users with at least base-level coding skills: Its "developer-first" platform provides custom, robust, and scalable developer-centric solutions that enable you to fully customize the system to fit your business needs.
Stripe Pricing
Stripe's pricing guide shows two options: Integrated (2.9% + 30¢ per successful card charge) and Customized, which is for enterprises and unique business models. The main difference between the two plans is the lack of setup, monthly, and hidden fees.
Payment Types

Fees

Integrated

Credit and debit cards*

2.9% + 30¢ per successful card charge

ACH debit, credit, and wire transfer

0.8% with a $5 cap

Multi-party payments

Starts at 0.25%

Premium support

Starts at $1,800

Customized

3D Secure authentication

3¢ per 3D Secure attempt

Card account updater

25¢ per update
*The additional fees for credit and debit cards are as follows:
1% for international cards (+ 30¢ for user-issued virtual or physical cards)
1% if currency conversion is required
1% if you opt for instant payout (as opposed to every two days, every week, or every month)
Disputed payments (more commonly known as chargebacks) also incur a $15 fee.
| Terminal Costs | Fees | |
| --- | --- | --- |
| In-person card processing | 2.7% + 5¢ per successful card charge | |
| BBPOS Chipper 2X BT card reader | $59 | |
| Verifone P400 reader | $299 | |
Stripe Alternatives 2020
| | | | |
| --- | --- | --- | --- |
| | | | |
| Best For | Businesses that process more than $10,000 per month | Online or mobile businesses and occasional sellers | Membership-based wholesale interchange pricing with 90-day guarantee |
| Pricing | Starts at $99 per month | 2.7% per US card swipe | Starts at $49 per month, plus interchange |
| | | | |
Stripe Features
The software offers solutions that aid in creating an optimized online payment processing experience, more so if you know how to code. Let's take a look at some of Stripe's features below:
Unified dashboard: This is where you can manage roles and permissions, make notes on your collaborations, and take action via the dashboard app on your iOS and Android gadgets.
Developer integrations: Experienced coders may utilize over 450 platforms and extensions, a dedicated developer dashboard, and comprehensive testing tools.
Global payments: It can cater to 25+ countries, 135+ currencies, subsidiary support, and local payment methods (such as ACH Credit or Direct Debit, wire, checks, Alipay, iDEAL, EPS, and SEPA Direct Debit).
Recurring subscriptions and invoicing: This is free for up to $1 million worth of recurring charges and includes auto-reconciliation and smart recovery tools.
Custom checkout: You can design your own checkout flow on both desktop and mobile with the help of Stripe's custom UI toolkit.
Radar: This is Stripe's machine-learning fraud prevention tool that uses billions of data points.
Dispute handling: Evidence submission is automated, and you can measure and monitor all disputes. Stripe also integrates directly with card networks.
Uptime and customer service: The software has a 99.99% uptime guarantee and 24/7 email, phone, and chat support. You also get access to its comprehensive knowledge base and detailed documentation.
Data security: Stripe keeps all payment information encrypted and secure during collection by: 1) making sure that no transaction data reaches your servers; and 2) staying compliant with regulatory licenses all over the world. Meanwhile, dashboard access is protected with granular permissions, two-step authentication, and U2F keys.
Most Helpful Stripe Reviews
Users who left positive Stripe reviews have good things to say about how the platform handles payment processing and integrates with third-party software. On the other hand, most negative reviews come from non-technical users who experienced difficulty with Stripe's developer-centric tools.
Powerful online payment processing
"Stripe is a great tool to accept payments as an online business. The way it integrates with other software (like Slack) is very helpful as well! It has been a great way for people to make purchases from our website, especially when it comes to making an initial down payment in order for us to start work on a project immediately."
—Matt Graf
Too complicated for beginners
"Stripe can be a little daunting if you don't come from the programming world or you're not familiar with payment systems. If you want a plug-and-play solution, then I am not sure if Stripe is the best one for you. You'll probably want to look at something like PayPal or Square, although be wary of the fees and customer support situations of those companies as they might not be right for you."
—Doug McArthur
Stripe Frequently Asked Questions (FAQs)
Which third-party applications can Stripe integrate with?
You can integrate Stripe with popular ecommerce platforms (such as WooCommerce, Shopify, Wix, Squarespace, Zoho Books, Shopping Cart, and BigCommerce). It also supports digital wallet services (such as Apple Pay and Google Pay).
Are users limited to a certain number of subscriptions and team members?
No, they are not. However, Stripe helps you monitor this by enabling you to manage access with granular roles and permissions.
Can I accept ACH and bank transfer payments from the outset?
No, you can't. You must go through a two-step process that starts with enabling the payment method in the dashboard and then using individual payment method guides to implement it.
Our Top Payment Gateway Picks
If you aren't sure if Stripe is right for you, then this article on the best payment gateways is a review of our top choices. Our team looked at a variety of solutions and narrowed our recommendations down based on the fees, security, ease of use and set up, sales channel served, and features among others.