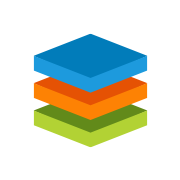 SugarCRM is a customer relationship management (CRM) solution that lets users streamline sales, marketing, and customer support to maximize user productivity. It provides businesses with various tools to improve and test their customer experience (CX) platforms. Its pricing starts at $52 per month, and it is best for users designing their customer-facing service portals.
SugarCRM Pros and Cons
| Pros | Cons |
| --- | --- |
| Enables users to design and customize their customer's purchase journey | Needs technical background |
| Provides data to understand their customers' behavior | Pricing options are on the higher side |
| Reliable customer support | Time-consuming to setup |
Who SugarCRM Is Best For
Businesses that need to design their CRM platform: The program provides users with a platform to test their beta CRM programs before launching it live to their online assets.
Marketing teams: The program offers data and tools to enable marketing teams to understand what their customers like and don't like, enabling them to improve their customer acquisition initiatives.
SugarCRM Pricing
SugarCRM pricing is based on five subscription plans: Sugar Professional (starts at $52/user/month), Sugar Serve (starts at $80/user/month), Sugar Sell (starts at $80/user/month), Sugar Enterprise (starts at $85/user/month), and Sugar Market ($1,000/month). The main difference between the plans are the storage size, sandbox instances*, and customer support.
Plans

Annual Pricing**
($/Month)

Sugar Professional

Starts at $52/user

Sugar Serve

Starts at $80/user

Sugar Sell

Starts at $80/user

Sugar Enterprise

Starts at $85/user

Sugar Market

Starts at $1,000
*Please refer to the frequently asked questions (FAQs) section.
**All plans are paid in full at the beginning of the billing cycle.
SugarCRM's five subscription plans are designed to cater to various kinds of users, giving them the option to choose which one best fits the requirements of their business. They can also opt to subscribe to a free trial to evaluate the performance of the software before paying for a subscription.
Sugar Professional Plan
The Sugar Professional provides users with an on-premise customer interface solution designed to meet the needs of fast-growing small businesses. It includes standard support service-level agreement (SLA) and support via the SugarCRM Support Portal.
Sugar Serve Plan
The Sugar Serve plan is designed to give customers the support they need, quickly and confidently. It includes two sandbox instances, 60GB storage, and phone support.
Sugar Sell Plan
The Sugar Sell plan is designed to help users create more meaningful experiences and build lasting relationships with their customers. It includes two sandbox instances, 60GB storage, and phone support.
Sugar Enterprise Plan
The Sugar Enterprise plan offers a flexible option for highly tailored, on-premise user interface applications. It includes advanced workflows, accelerated support SLAs, and support via phone and SugarCRM Support Portal.
Sugar Market Plan
The Sugar Market plan is best for businesses that have active lead capturing activities. It offers allocation for unlimited users, emails, and landing pages. It also includes phone support.
SugarCRM Alternatives 2020
CRM

Best For

B2B businesses that need a customizable, robust, and competitively priced CRM with built-in phone

Small businesses that want a CRM with enterprise-class sales and support features

Businesses that want a free, no-frills CRM with basic features and unlimited users

Teams that want a user-friendly and visual pipeline to manage sales

Organizations seeking free lead and management software with integrated reporting

Businesses looking for a

robust CRM

with a top-notch mobile app
SugarCRM Features
SugarCRM provides users with an extensive set of tools to help them manage their customer relationships better and continuously grow their business. Below are its key features.
Lead and Pipeline Management
The lead and pipeline management feature enables users to keep track of the various stages of their interaction and level of transaction with their potential clients and customers.
Sales Reporting and Forecasting
The sales reporting and forecasting feature lets users analyze and predict sales growth within an identified timeframe based on their average business performance.
Customer Journey Management
The customer journey management feature enables businesses to use Sugar's customer journey mapping program to orchestrate not only their customer-facing processes but also manage their internal processes, such as business and account planning needs.
Third-party Integrations
Third-party integrations let users seamlessly integrate other apps they use, such as marketing automation, ecommerce, file management, social media, and landing page builder programs, into their CRM program.
Which CRM Provider Is Best for You?
Most Helpful SugarCRM Reviews
SugarCRM reviews found online are a mix of positive and negative reviews. On the positive side, users highlighted its suitability to marketing teams as it enables them to understand, evaluate, and improve their existing customer journey. Meanwhile, concerns raised by users include technical user interface and time-consuming set-up.
Best for marketing teams trying to understand their customer behavior
One user who gave a positive review of SugarCRM on Capterra said that it is best for businesses' marketing and advertising teams as it provides insightful data on how to improve their customer journey. Therefore, engage them better. She also commended its reliable customer team for being helpful, knowledgeable, and easy to work with.
Requires technical experience on customer journey workflows
One user who gave a negative review of SugarCRM on Capterra said that its interface is not user-friendly for people with no technical background in designing customer journey workflows. He also said that it is time-consuming to set up and new users should expect a steep learning curve in the beginning.
SugarCRM FAQs
What other resources can SugarCRM offer users other than a free trial?
Those interested can access free ebooks, webinars, and analyst reports that can guide and help them understand how CRM would be beneficial to their businesses.
What is a sandbox?
A sandbox is a replica of users' Sugar instance that can be used to test CRM version upgrades and application changes without putting users' live production at risk. Sandbox instances are also an excellent tool for end-user training because new users can practice creating, deleting, and editing information and records without compromising their data.
What industries does SugarCRM cater to?
SugarCRM caters to a wide range of industries, such as manufacturing, business services, financial services, and more.
Our Top CRM Provider Picks
If you aren't sure if SugarCRM is right for you, this article on the 10 Best CRMs for Small Business is a review of our top choices. Our team looked at a variety of solutions and narrowed down our recommendations based on price, features, and ease of use.