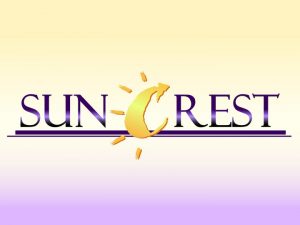 Folasade Ayegbusi, founder and CEO of Suncrest Financial Services LLC, is an accountant, insurance broker, speaker, bookkeeper and small business growth strategist. She focuses on helping entrepreneurs and small businesses with their accounting, bookkeeping, tax, and payroll needs.
Suncrest Financial Services LLC Information
| | |
| --- | --- |
| Company | Suncrest Financial Services LLC |
| Name | Folasade Ayegbusi |
| Phone | 202-618-1297 |
| Email | folasade@suncrestfinancials.com |
| Location | Largo, Maryland |
| Founded | 2006 |
| Website | suncrestfinancials.com |
| Social Media | |
Reviews From Around the Web
| Review Source | Average Rating | Number of Reviews |
| --- | --- | --- |
| Thumbtack | 4.8 Stars | 8 Reviews |
| Facebook | 3.7 Stars | 3 Reviews |
| Google | 1 Star | 1 Review |
Services
Income tax preparation/planning

Payroll
Industries Served
Automotive sales/repair

Construction/contractors

Consulting

Design/architecture/engineering

Hospitality

Lawn care/landscaping

Manufacturing

Medical/dental/health services
Property management

Real estate/developer

Restaurant/bar

Retail

Salon/beauty

Telecommunications

Transportation

Wholesale distribution
About Suncrest Financial Services LLC
In 2011, our founder and CEO, Folasade Ayegbusi, was working as an accountant for her father a local accounting firm located in Bladensburg, Maryland. After getting pregnant with her first child, she presented her father with a detailed partnership agreement and a 10-year plan to dominate the Washington, D.C., Metro Area to become a partner of his firm. Her opportunity was declined, and she prayed for months before getting the courage to step out on her own as an accountant and entrepreneur.

Folasade left her father's firm with no clients or revenue in sight, which makes her understand the struggles, perseverance, and accounting knowledge that business owners need to grow, save money and scale their businesses to new heights.

It's devastating to hear that entrepreneurs and business owners don't hire an accountant until the IRS knocks on the door or until their backs are against the wall and need to know where their money has gone. That's a problem. If the founder and CEO didn't use her accounting background to manage her business, the company wouldn't have sustained.

What are the goals at Suncrest?

Somewhere along the line because CEO's outsource their accounting and bookkeeping, you've lost track of how your business financial sense works. The goal at Suncrest is to give you back control over your financial sense to run your business. They have noticed that the typical accountant is running behind their clients trying to clean up problems and play catch up, and that rat-race relationship doesn't work. It doesn't work because the accountant is supposed to walk beside the CEO as his or her trusted advisor and protect him or her along the journey of business.