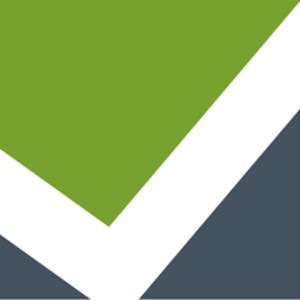 SurePayroll provides businesses and households with full-service payroll solutions. Its services include tax filings and payments, benefits and HR management, and quarterly and year-end reporting. Its full-service plan costs $29.99 per month, plus $5 per employee. SurePayroll is best for small businesses and budget-conscious families who need a simple payroll, HR, and benefits system.
SurePayroll Pros and Cons
| Pros | Cons |
| --- | --- |
| Cost-effective payroll service | Service doesn't include federal and state tax ID number application |
| Offers tax services in all 50 states | Inconsistent customer support based on user reviews |
| Easy to set up and use | Software integration costs extra; limited options available |
Who SurePayroll Is Best For
Small businesses that want an intuitive payroll solution: SurePayroll has flat-rate pricing and a user-friendly and straightforward interface.
Household employers that want a budget-friendly payroll software: SurePayroll offers a monthly standard cost for all household employers and unlimited payrolls at no extra charge.
SurePayroll Pricing
For small businesses that want a full-service plan, SurePayroll's pricing is $29.99 per month, plus $5 per employee. The provider also offers a self-service option that costs $19.99 per month, plus $4 per employee. There are no set-up fees, and the main differences between the two plans include the payroll processing timelines and access to tax filing services.
Self-Service

Full-Service

Fees
($/Month)

$19.99 + $4/employee

$29.99 + $5/employee

Payroll Processing Timelines

4 days*

2 days

Payroll Tax Filing

N/A

✓

Unlimited Payroll Runs

✓

✓

Multiple Pay Rates and Bonuses

✓

✓

Direct Deposits

✓

✓

Online Paystubs

✓

✓

State-required New Hire Reporting

✓

✓

HR Advisor**

N/A

✓
*For a monthly fee of $7.99, you can upgrade to two-day payroll processing.
**Self-service subscribers can gain access to an HR Adviser for $9.99 per month.
SurePayroll also charges extra fees if you need accounting ($4.99 per payroll), timeclock ($9.99 per month), and StratusTime ($5 per month + $3 per employee, per month) software integrations. Meanwhile, if you're a household employer, then SurePayroll's pricing is $49.99 per month. This service covers one employee, and you have to pay $10 for each additional staff.
SurePayroll Alternatives 2020
| Payroll Provider | Best For |
| --- | --- |
| | Companies with fewer than 100 employees that want a cloud-based payroll software at a significantly low cost |
| | Companies using QuickBooks for accounting that are legally required to offer health insurance to their employees |
| | Startup businesses that need many customization options and want to scale with a long-standing industry leader |
| | Small businesses that seek professional payroll services and dedicated customer service for their changing payroll needs |
SurePayroll Features
With SurePayroll, you can easily pay your employees, file payroll taxes, and handle the year-end forms. Its online payroll services cover the following features:
Payroll Processing: SurePayroll customizes your payroll based on your business' and employees' needs. Along with unlimited payroll runs, same-day expedited payroll, and auto payroll, it provides support for multiple pay rates and payment schedules, W-2 employees and 1099 contractors, split paychecks to multiple accounts, direct deposits, pay cards, and printable checks.
Tax Filings and Payments: SurePayroll calculates, withholds, and pays its clients' payroll taxes accurately and on time. Filings and payments of required unemployment insurance to the Federal and State are also included. Plus, it supports the unique local service tax of Ohio and Pennsylvania for an upcharge fee of $9.99 per month.
Benefits and Insurance: SurePayroll has partnerships with licensed insurance agencies (like Paychex, The Hartford, Travelers, and Liberty Mutual). These help you find quality insurance plans and provide additional benefits to your employees, such as workers' compensation insurance, 401(k) retirement plans, and health insurance.
Add-ons: For an additional cost per add-on, you can gain access to SurePayroll's commuter benefits, garnishment deductions, child support, Safe Harbor 401(k), Flexible Spending Account (FSA), and Health Savings Account (HSA) features.
Most Helpful SurePayroll Reviews
There are mixed positive and negative SurePayroll reviews online in terms of customer service. Several reviewers commended it, while a few others expressed disappointment. There are also those who said that they like the software's intuitiveness and ease of use. On the other hand, some users complained about having experienced payroll runs with incorrect tax rates and filings.
Straightforward interface
"SurePayroll makes it easy to submit payroll, even for a non-experienced staff member. We are a small organization, so this makes it easy since we do not have an HR department to do our payroll."

—Mikaela Houghton
Its tax service and customer support is not effective
"It was not worth it. Our quarterly taxes were so screwed up and the supposed yearly savings were about to be eaten up with the fees that SurePayroll was going to charge to fix them. I've had to spend one month and a half of my own time trying to figure out what taxes have been paid correctly and which ones haven't. I am canceling immediately as I don't want them to touch one more payroll in fear of having additional damage."

—Kitty Norton
SurePayroll Frequently Asked Questions (FAQs)
Do I need to wait until the next financial year before I can start using SurePayroll?
No, because you may start using SurePayroll at any point in the year.
I'm a small business with less than 10 employees. Can I use SurePayroll?
Yes, SurePayroll offers its online payroll services to businesses with one to 100 employees.
What types of customer service does SurePayroll provide?
SurePayroll is one of the few service providers that offers customer service six days a week, with extended hours on weekdays. Support is accessible via phone, email, and live chat. The hours of operations are as follows: (1) Mondays through Fridays, 7 a.m. to 8 p.m. Central time; and (2) Sundays, 9 a.m. to 1 p.m. Central time.
Our Top Payroll Software Picks
If you aren't sure if SurePayroll is right for you, then this article on the best payroll software examines our top choices. Our payroll expert, Charlette Beasley, looked at a variety of solutions and narrowed down recommendations based on price, customer support, and features such as payroll tax calculations, electronic tax payments, and direct deposits.