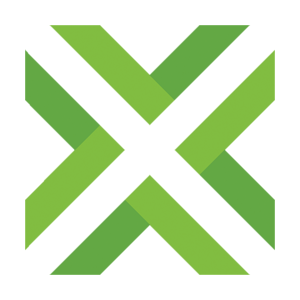 TAB Bank is a financial institution and lender that provides personal and business banking services. Its commercial loan programs include small and midsized business (SMB) term loans, accounts receivable financing, asset-based lending, equipment funding, and factoring services. It lends anywhere from $30,000 to $500,000 and is best for companies with at least two years of operation and a fair to excellent credit score.
TAB Bank Pros and Cons
| Pros | Cons |
| --- | --- |
| Varied loan programs | Long approval and funding process |
| Competitive rates and flexible terms | Charges additional fees |
| Easy prequalification process | Poor customer support |
Who TAB Bank Is Best For
SMBs with fair to excellent credit score and at least two years of business tenure: Its lending programs offer flexible payment terms and competitive rates that help you finance your existing operational expenses, pay for your purchases, and fund your expansion.
Trucking, manufacturing, wholesale, and distribution industries: It provides equipment financing to aid your businesses in upgrading or purchasing new equipment to improve your existing fleet or operations.
TAB Bank Costs and Terms
| | SMB Loans |
| --- | --- |
| Loan Amounts | $30,000 to $500,000 |
| APR Ranges | 6.73% to 11.69% |
| Repayment Terms | Two to 10 years |
| Repayment Schedules | Monthly |
| Funding Speed | Two to four weeks |
TAB Bank's costs and rates are not readily available on its website but are shown in the prequalification process when you start your application. Its fees include a closing cost (customized) and a one-time application fee of no more than $3,000.
Do You Qualify for TAB Bank Financing?
Minimum Credit Score

640

Time in Business

Two years

Gross Annual Revenue

$100,000

Note: Above-mentioned qualifications are taken from its online marketplace partner, SmartBiz.
The lender has an easy prequalification but has long approval and funding processes. It partners with SmartBiz, which is an online marketplace that connects borrowers to lenders. While TAB Bank does not specifically lay out its requirements on its website, its partner does require its borrowers to have a minimum of 640 FICO credit score, two years of business tenure, $100,000 annual revenue, and the business' potential collateral.
TAB Bank Application Process
To apply for TAB bank funding, you will need to fill out a prequalification form, which shouldn't take more than five minutes. Please note that since TAB Bank partners with SmartBiz for its SMB lending services, you will be routed to the latter's website when you click on the "Get Pre-Qualified" button.
After you complete the form, a TAB Bank representative will then contact you to discuss loan options that best suit your needs. Once you've made your choice, the lender will customize flexible loan terms and repayment plans for you and release your funds within two to four weeks.
Meanwhile, prequalification for its other lending solutions, such as asset-based lending, factoring services, and accounts receivables financing, can be done directly through TAB Bank's website or over the phone.
What Business Owners Should Know About TAB Bank
It partners with SmartBiz for its SMB term loan offerings: SmartBiz is an online lending platform that facilitates the application process for TAB Bank and analyzes borrower prequalification in minutes. This collaboration is aimed to provide you with loans that have flexible terms and are designed to fit your company needs.
Loans offered by banks, including TAB Bank, in the SmartBiz lending network have a variable rate of prime rate plus 2.75% to 3.75%: SmartBiz's prequalification will show your annual percentage rate (APR), which starts at 6.73%, interest rates (starting at 6%), and monthly payment amounts (customized). However, please keep in mind that these figures are only estimates and may vary.
It has a mobile app available for Apple and Android devices: You can download and use its free mobile application to perform online banking, view your accounts, check balances, print statements, transfer funds, and more.
Most Helpful TAB Bank Reviews
While the TAB Bank reviews available online are generally positive, most of these reviews are for its personal banking products. There are, however, a few ratings from business customers who like its straightforward and simple online application. Meanwhile, those who left negative feedback were disappointed with its slow approval process and poor customer service.
Efficient banking services for the transportation industry
One customer who gave TAB Bank a positive review on AppGrooves said that she particularly loves its banking services as they cater to the transportation industry. She added that it's difficult to find a bank catering to her trucking business. She's very happy with how TAB Bank meets her business' banking needs.
Long approval process and unresponsive customer support
A client who gave a negative TAB Bank review on DepositAccounts said that after waiting for 30 days after he submitted his online application, he still has not received any call or email notification about its status. He added that he called its service number four times, but he was not able to talk to any representative even after being on-queue for more than five minutes.
TAB Bank Frequently Asked Questions (FAQs)
In what ways can I pay my loan?
You can have a recurring monthly payment deducted from your checking or savings accounts automatically. You can also log in directly to its online portal to submit a single payment.
Does its SMB loan require any collateral?
No, it doesn't. It also does not charge any prepayment penalties and even provides early repayment discounts for its accounts receivable financing program.
What other business services does it provide?
It also offers business savings, checking, money market accounts, cash deposits, and treasury management.
Bottom Line
TAB Bank is a good option for SMBs that have been in business for a while and have established fair to excellent credit standing. It provides competitive rates, long repayment terms, a wide range of loan amounts, and a monthly repayment schedule. However, it has higher qualifications compared to similar providers and charges multiple fees. It may also not be the best choice for those who are in need of quick financing since its typical funding turnaround time is two to four weeks.
If you aren't sure if TAB Bank is right for you, this article on the best short-term small business loans is a review of our top choices. Our team looked at a variety of solutions and narrowed down our recommendations based on rates, loan amounts, repayment terms, and minimum qualifications.
Disclaimer: The following information was provided by TAB Bank and does not necessarily reflect the views of FitSmallBusiness.com.
What is TAB Bank?
TAB Bank is a digital bank for small businesses that are on the move. We help people become upwardly mobile with access to flexible financial services. Starting in 1998 with ATMs for over-the-road truckers, we've built digital banking systems that serve people on the go. Not having tellers or branches allows us to deliver more value than traditional banks nationwide. From asset-based loans to checking, commercial real estate, equipment financing, factoring, term loans, and treasury management, we have some of the best rates anywhere. And you can always talk with a friendly, knowledgeable human who wants you to succeed.
TAB Bank: Upwardly Mobile.
TAB Bank News & Activity
Keep up to date with the latest trends in the industries we serve and all things TAB Bank by visiting our Resource Center.
Social Media
TAB Bank Customer Service
All of our factoring, accounts receivable financing, asset-based lending, and treasury management clients have a dedicated relationship manager to manage their accounts, provide support and service, and provide any help and assistance. In addition, our Customer Service team is always available to answer questions and help in any other way.