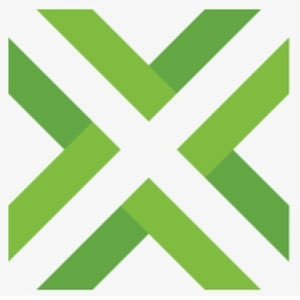 TAB Bank is a provider of several types of personal and business online banking services as well as business lending solutions. It offers accounts receivable financing, asset-based lending, equipment financing, and invoice factoring. Its business loans range from $30,000 to $350,000 and is best for small to medium-sized businesses that need funding sources.
TAB Bank Pros and Cons
| Pros | Cons |
| --- | --- |
| Up to 4% annual percentage yield (APY) on its personal cash checking | Long approval process |
| Mobile app for Apple and Android devices | Poor customer support |
Who TAB Bank is Best For
Small and medium businesses (SMB): TAB Bank offers loans to small to medium-sized businesses, with flexible payment terms to help startups finance their business or fund their existing operational expenses and purchases.
Trucking services, manufacturing, wholesale, and distribution industries: TAB Bank offers equipment financing to help these businesses from industries upgrade or purchase new equipment to improve their existing fleet and other operations.
TAB Bank Costs and Terms
| | SMB Loans |
| --- | --- |
| Loan Amount | $30,000 to $350,000 |
| APR Range | 9.02% to 10.26% |
| Repayment Term | 10 years |
| Repayment Schedule | Monthly |
| Funding Speed | No information available |
TAB Bank, in partnership with SmartBiz, offers SMB term loans of up to $350,000. The loan's annual percentage rate (APR) ranges from 9.02% to 10.26% with up to 10 years of repayment terms. Interest rates range from 7.50% to 8.50% depending on the loan value.
Do You Qualify for TAB Bank Financing?
As of the date this article was written (Jan. 9, 2020), there is no available information found on TAB Bank's website about the specific requirements for its SMB term loans and other business loans. However, the lending industry's standard qualifications for SMB term loans require a business to have a credit score of 720 and above, should be operating for at least two years, and have annual revenue of at least $100,000.
TAB Bank Application Process
TAB Bank requires applicants to fill out an online application form. Once this has been completed, a company representative will contact the applicants. He/she will provide applicants with small business loan options to find the most appropriate solution. Once the business loan has been decided, TAB Bank will customize flexible loan terms and repayment plans.
To know more about TAB Bank's loan application processes, visit its website or contact the company to inquire.
Most Helpful TAB Bank Reviews
Most of TAB Bank reviews available online are for personal banking, checking, and savings accounts products. They mentioned that its online application is straightforward and simple. However, some are disappointed with the slow approval process and reported that they did not receive any confirmation even after waiting for more than one month. Others also shared that its customer service is unresponsive.
Efficient banking services for the transportation industry
One customer who gave TAB Bank a positive review on Appgrooves said that she particularly loves its banking services as they cater to the transportation industry. She added that it's difficult to find a bank catering to her trucking business, hence, she's very happy with how TAB Bank meets her business' banking needs.
Long approval process and unresponsive customer support
A client who gave a negative TAB Bank review on DepositAccounts said that after waiting for 30 days after his online application, he still had not received any call or email notification about its status. He added that he called its service number four times, but he was not able to talk to any representative even after being on-queue for more than five minutes.
TAB Bank Frequently Asked Questions (FAQs)
Does TAB Bank offer mobile banking services?
Yes. Its free online banking program allows its checking and savings account holders to review their account balances, print statements, transfer funds, and more.
In what ways can clients pay their loans?
Clients can either have a recurring monthly payment automatically deducted from their checking or savings accounts, or they can log in directly to TAB Bank's online portal to submit a single payment.
What types of resources does TAB Bank offer?
TAB Bank offers e-books, whitepapers, case studies, infographics, and a video library to help its clients maximize and benefit more from its services.
Bottomline
If you aren't sure if TAB Bank is right for you, this article on the Best Short-term Small Business Loans 2020 is a review of our top 6 choices. Our team looked at a variety of solutions and narrowed down our recommendations based on rates, loan amounts, repayment terms, and minimum qualifications.
Disclaimer: The following information was provided by TAB Bank and does not necessarily reflect the views of FitSmallBusiness.com.
What is TAB Bank?
TAB Bank is a digital bank for small businesses that are on the move. We help people become upwardly mobile with access to flexible financial services. Starting in 1998 with ATMs for over-the-road truckers, we've built digital banking systems that serve people on the go. Not having tellers or branches allows us to deliver more value than traditional banks nationwide. From asset-based loans to checking, commercial real estate, equipment financing, factoring, term loans, and treasury management, we have some of the best rates anywhere. And you can always talk with a friendly, knowledgeable human who wants you to succeed.
TAB Bank: Upwardly Mobile.
TAB Bank News & Activity
Keep up to date with the latest trends in the industries we serve and all things TAB Bank by visiting our Resource Center.
Social Media
TAB Bank Customer Service
All of our factoring, accounts receivable financing, asset-based lending, and treasury management clients have a dedicated relationship manager to manage their accounts, provide support and service, and provide any help and assistance. In addition, our Customer Service team is always available to answer questions and help in any other way.