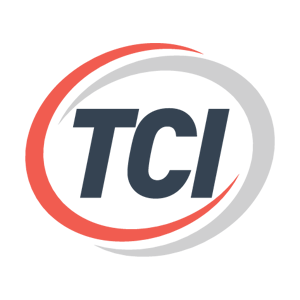 TCI Business Capital is a lending company that offers invoice factoring solutions to small and midsize businesses (SMBs) throughout the United States. It also provides complimentary services such as accounts receivable management, fuel cards and discounts, credit analysis, risk assessments, 24/7 online reporting, and treasury. It can lend up to $10 million and is best for companies that need quick access to working capital.
TCI Business Capital Pros and Cons
| Pros | Cons |
| --- | --- |
| Fast approval and same-day funding | Does not publish rates and fees on its website |
| Month-to-month terms | High minimum loan amount limit |
| Supports a wide range of industries | |
Who TCI Business Capital Is Best For
Businesses that are in need of quick access to working capital: Its straightforward qualification and underwriting processes can yield a decision in as little as 15 minutes and can fund financing requests within 24 hours.
Those who are unable to obtain funding from the banks and other traditional lenders: It caters to bank turn-downs, such as companies that have tax issues and less-than-perfect credit scores, as well as those that are going through bankruptcies and loan workouts. TCI Business Capital helps these businesses acquire funding to help them maintain operations, manage expenses, and improve current business standing.
Startups: The lender does not put too much weight on the company's time in business. Rather, it looks at its customers' ability to pay. This lenient requirement allows new businesses to qualify for funding that they can use to expand or grow.
TCI Business Capital Costs and Terms
| | Invoice Factoring |
| --- | --- |
| Loan Amounts | $50,000 to $10 million |
| Advance Rates | Up to 90% |
| Repayment Term | Month-to-month |
| Funding Speed | Within 24 hours |
TCI Business Capital's costs are not published on its website but are said to be determined based on the following: 1) volume of invoicing you commit to factor each month; 2) your customers' credit and payment histories; and 3) the length of time it takes for your customers to pay the invoices. A third-party source also mentioned that its factoring fee is somewhere around 1% to 4%.
TCI Business Capital also provides complimentary services such as credit risk analysis, which is uncommon in other invoice factoring companies. It also has an online factoring calculator, which you can use to compute your factoring fee. However, its minimum loanable amount is $50,000, so you'll need a different option if you're looking to borrow less than that.
Do You Qualify for TCI Business Capital Financing?
| | |
| --- | --- |
| Minimum Credit Score | None |
| Minimum Time in Business | None |
| Minimum Revenue | An average of at least $50,000 in monthly invoices |
TCI Business Capital does not center its attention on your business' tenure and credit score. It does, however, require that you: 1) bill your customers on net terms of 30, 60, 90, and 120 days; 2) invoice at least $50,000 on average per month; and 3) provide business-to-business (B2B) products and services.
TCI Business Capital Application Process
TCI Business Capital's competitive edge lies in its straightforward application process, quick approval, and same-day funding. You can call the lender at 800-707-4845 or you can submit an online form on its website.
In as fast as 15 minutes, a loan specialist will get in touch to provide factoring consultation and a customized quote. If you like and agree to its offer, then your account will be set up and your funds released within 24 hours.
TCI Business Capital Alternatives 2020
| | | | |
| --- | --- | --- | --- |
| | | | |
| Best For | Businesses with net terms under 30 days that need $30,000 to $5 million | Small businesses that need quick invoice factoring from $5,000 to $5 million | Businesses that want nonrecourse factoring from $30,000 to $10 million |
| Pricing | Discount rate starting at 0.75% per invoice monthly | Discount rate starting at 0.25% per invoice weekly | Discount rate starting at 1.25% per invoice monthly |
What Business Owners Should Know About TCI Business Capital
It is a division of Fidelity Bank: In 2018, Fidelity Bank of Edina acquired TCI Business Capital in order to expand its services to include invoice factoring. The acquisition has strengthened the latter's ability to provide high-quality service and low-cost funding solutions to its borrowers.
It works with a wide range of industries: It supports varied types of businesses and industries across the United States, which gives it the experience and expertise needed to help borrowers determine the best financial solution.
It has industry affiliations that bring value to its clients: It actively participates in a number of industry associations to stay current with the latest trends and best practices for lending. Some of these organizations include the Association for Financial Professionals, The American Finance Association, and The International Factoring Association.
Summary of TCI Business Capital Reviews
All of the recent TCI Business Capital reviews online are positive. Business owners are pleased with its quick process and the level of assistance that they receive from its representatives.
Exceptional customer support
One client who left a positive review of TCI Business Capital on Google mentioned how its representative went above and beyond in seeing to it that her business' needs are met and that she implements and uses the factoring service efficiently. She also commended its team's professionalism, accommodation, and overall exceptional customer support.
TCI Business Capital Frequently Asked Questions (FAQs)
Can I factor past due invoices?
Yes, you can. In most cases, the lender will allow you to factor invoices up to 45-days-old.
Do I have to factor all of my invoices?
No, you don't. You have the option to factor only some or all of your customers.
How are funds transferred to my business account?
TCI Business Capital provides a variety of options on how funds are transferred. You can get funds wired directly to your business bank account, receive an electronic payment via Automated Clearing House (ACH), or have a check mailed.
Bottom Line
TCI Business Capital's simple qualification and same-day funding are perfect for businesses that are looking for quick access to working capital. It offers a month-to-month repayment term and provides complementary services like credit analysis and risk assessments. Moreover, it supports a wide range of industries and is backed by an established financial institution, Fidelity Bank of Edina.
On the other hand, its lack of rate and fee transparency can be a drawback for others. It does, however, boast of its excellent customer support team who is always available to accommodate any inquiries. If you aren't sure if TCI Business Capital is right for you, then this article on the Best Invoice Factoring Companies is a review of our top choices. In this guide, we compared the top providers according to their maximum funding amount, expected APR, and funding speed.