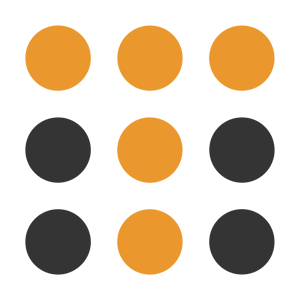 TechInsurance is an online insurance marketplace that lets you compare quotes from different business insurance providers, buy policies, and manage your coverage all in one place. It specializes in errors and omissions and cyber liability and offers other types of coverages like business owner's policy (BOP), general liability, workers' compensation, and commercial auto insurance. It is best for information technology (IT) consultants, software developers, and other tech professionals.
TechInsurance Pros and Cons
| Pros | Con |
| --- | --- |
| Partners with top-rated insurers | Does not underwrite its own policies |
| Can provide coverage within 24 hours | |
| Offers fast online quotation and lets you compare quotes from multiple providers | |
Who TechInsurance Is Best For
IT professionals and small technology companies that need fast insurance coverage: Through TechInsurance's platform, you can obtain multiple quotes in just a matter of minutes and get covered within 24 hours. Additionally, its insurance experts focus on the IT industry, which means that they understand the unique challenges and coverage needs of your business.
Those who are looking for an established insurance provider: It has been serving more than 45,000 technology businesses nationwide since 1997. It is also part of another well-reputed insurance company—Insureon. With long industry experience, market expertise, and strong backing, TechInsurance proves itself to be a good choice.
TechInsurance Costs
TechInsurance's estimated costs for its offerings are specifically tailored for businesses and professionals in the IT industry. Pricing for its most popular coverage ranges from $28 to $145 per month ($340 to $1,743 per year), depending on your coverage limits, deductible amounts, business risks, and more.

| Insurance Type | Median Monthly Cost | Median Annual Cost |
| --- | --- | --- |
| Errors and Omissions | $61 | $728 |
| Cyber Liability | $145 | $1,743 |
| Fidelity Bonds | $88 | $1,054 |
| Business Owner's Policy (BOP) | $45 | $540 |
| General Liability | $28 | $340 |
| Workers' Compensation | $36 | $436 |
It should be noted that the company uses median costs for its policy pricing. It explains on its website that its use of median costs instead of average costs is aimed to illustrate your expected premiums more accurately since average values include high and low extremes. The monthly and annual median pricing listed above is based on data coming directly from policies purchased by TechInsurance customers.
Errors and Omissions
This type of insurance covers legal fees and lawsuits related to work performance, which may come in the forms of coding errors, accusations of negligence, and work mistakes and oversights. It is a necessity for tech professionals like software developers, IT consultants, project managers, and web hosting companies.
Cyber Liability
This protects tech companies against the high costs of data breaches and cyberattacks. Its premium is determined by factors like the type and amount of sensitive information your business handles.
This coverage is right for you if your business handles credit card or bank account information, medical information, Social Security and driver's license numbers, cybersecurity for other businesses, and customers' personal information like names, email addresses, and phone numbers.
Fidelity Bonds
Often required by client contracts, fidelity bonds protect your company from financial loss if an employee commits fraud, theft, or forgery against a client or your business. Its costs are affected by the amount of sensitive information your business handles, the number of employees with access to that sensitive information, and the coverage you choose.
If you wish to view other types of insurance or see pricing for non-IT industry coverages, you may visit its website, or you may check its parent company, Insureon, for more options.
TechInsurance Alternatives 2020
| Business Insurance Broker | Best For |
| --- | --- |
| | New business owners who want expert advice to help determine the coverage they need |
| | Sole proprietors and microbusinesses that need general liability and professional liability insurance |
| | Ecommerce businesses looking for cyber liability insurance and cybersecurity resources |
| | Small business owners who want transparency about extra fees |
| | Tech-savvy business owners who prefer to easily manage their policies online |
| | Contractors who see declines because of high-risk operations |
| | Technology-based businesses that need coverage within 48 hours |
| | High-growth businesses that want directors & officers insurance for investors and their board |
TechInsurance Features
TechInsurance makes shopping for insurance simple and convenient. It aims to meet the unique needs of each business by providing useful features like the ones listed below.
24-hour access to your certificate of insurance
Unlike other insurance providers where you will need to wait for days (or even weeks) to get a copy of your certificate of insurance, TechInsurance makes it easy for you by giving you access to your certificate anytime. This comes in handy since most contracts or clients require proof of insurance.
Technology business resources
TechInsurance also provides free small business resources that will help you understand everything about IT insurance—including its costs, coverages, and terms. These resources also let you learn about insurance requirements, get advice from its experts, manage business risks through its blogs and frequently asked questions (FAQs), identify your business insurance needs based on your company structure, and more.
Specialized coverages
On top of the common types of insurance discussed above, TechInsurance also offers additional alternative coverage for tech companies with unique risks like expensive equipment, a board of directors, or extra liability concerns. These coverages include directors and officers, umbrella or excess liability, commercial property, business interruption, and employment practices liability insurance.
Most Helpful TechInsurance Reviews
As of this article's writing (July 24, 2020), there are no recent TechInsurance reviews available online. If you are a past or current TechInsurance client, please leave a review to help other business owners who are deciding whether or not to work with the company.
TechInsurance FAQs
Every business situation is unique, and small business owners should seek out answers before selecting an insurance provider. We've gathered some of the most commonly asked questions about TechInsurance below and answered them.
How do I make a payment for my insurance policy?
After you purchase a policy, you will need to process payments straight to your insurance provider—not to TechInsurance. Typically, you will have the option to make one annual payment or regular installments throughout the year, which is payable through credit card or by mailing a check. However, the final details and payment setup will depend on your carrier.
Which insurance providers does TechInsurance partner with?
It works with top-rated insurers, such as Travelers, The Hartford, Liberty Mutual, The Hanover, Chubb, Hiscox, Philadelphia Insurance Companies, and United States Liability Insurance Group (USLI).
Our Top Business Insurance Provider Picks
In case you still are not sure if TechInsurance is right for you, then this article on the best small business insurance companies is a review of our top choices. In this guide, we reviewed several providers and narrowed them down to our top picks based on key criteria like coverage types, customer service, and pricing.