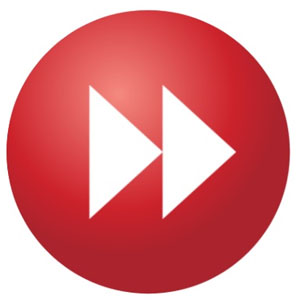 The CE Shop is an online real estate school that offers courses for pre- and post-licensing, exam preparation, and continuing education (CE). It features its own learning solution, called LEAP, that enables students to access interactive courses and real-life scenarios. Popular courses start at $25. It is best for agents wanting CE credits for niche specializations, those who have licenses in multiple states, and aspiring real estate professionals who need to focus on specific topics.
The CE Shop Pros & Cons
| Pros | Cons |
| --- | --- |
| Provides an extensive variety of niche CE topics | Courses are not instructor-led |
| Has an average nationwide pass rate of 85% | Prelicensing courses are more expensive than those offered by other providers |
| Offers CE courses in more states than its competitors | |
Who The CE Shop Is Best For
Real estate agents looking to master a specialty while getting CE credit: The CE Shop offers CE courses that specialize in various niche topics, including ethics, real estate finance, home buying for veterans, and social media compliance.
Agents that have licenses in multiple states: The CE Shop offers custom packages that enable you to take courses that meet the credit requirements for all of the states you are licensed in.
Aspiring real estate professionals who need to focus on specific topics:

The CE Shop's exam preparation program enables you to find areas of improvement through an initial assessment. It tracks your progress on each topic until you are ready to take your exam.
The CE Shop Pricing
The CE Shop's pricing for its popular courses starts at $25. Pricing for each course varies depending on the state, the course type, and the subject matter.
Popular Courses

Pricing
($/Course)

Course Highlights

Ethical Excellence

$25

Responding to ethical dilemmas

Identifying Homebuying Advantages for Veterans

$29

Military lifestyle, strategies for finding appropriate homes for veterans

Technology Tools, Trends, and Risk Management

$29

Service enhancement tools like live streaming, electronic signatures, and cloud storage

Taxes and Real Estate

$29

General tax sources, taxable income, and interest deductions

Code of Ethics

$29

Code of ethics applications and benefits of mediation

The Code of Ethics in Action: Real-life Applications

$29

Code of ethics recent revisions, guidelines, and practical applications

Sexual Harassment, Sexual Discrimination, and Fair Housing

$29

Tips for creating anti-sexual harassment and discrimination policies

Personal Safety

$35

Key findings from crime statistics, real estate-specific risk factors, and personal safety best practices

Marijuana in Real Estate

$35

Federal and state laws related to marijuana and the impact of marijuana cultivation on properties

Assistance Animals and Fair Housing

$35

Evolution of fair housing law and working with clients with assistance animals

Affordable Housing: Solutions for Homes and Financing

$39

Demographics impacted by housing crises and financing options for down payment assistance
The CE Shop Course Types
Prelicensing
The CE Shop offers state-approved prelicensing courses that cover topics like real estate principles, finance, and business building. These courses include exam preparation programs. Some course packages also offer post-licensing courses. The platform's prelicensing courses are available in 31 states, including California, Florida, New York, and Texas.
Exam Prep Edge
The CE Shop has received the Online Program of the Year Award by the Real Estate Educators Association (REEA). Its program lets you take an initial assessment and find topics you need to work on. It will give you a list of topics included in the national and state exams. Based on your initial assessment, you can choose which topics you need to focus on. Each topic has exams that allow you to evaluate your improvement. You also have access to unlimited and unique practice questions. When you have passed enough practice exams to match the platform's recommended scores, it will notify you that you are ready to take your exams.
Continuing Education
The platform offers state-specific CE courses and electives consisting of recent real estate trends and issues, such as marijuana in real estate, home buying for veterans, and fair housing. If you are licensed in multiple states, you can also request custom course packages that cover your needs for all of those states.
The CE Shop Alternatives 2020
| Online Real Estate Schools | Best For |
| --- | --- |
| | Students seeking affordable exam prep, prelicensing coursework, and career resources |
| | Future agents needing instructor-led online real estate courses |
| | Experienced real estate professionals seeking subject-specific refresher courses |
| | Realtors wanting designations in areas like green home sales |
| | Brokers seeking group prelicensure for their staff's realty exams |
Most Helpful The CE Shop Reviews
After reading The CE Shop reviews online, I found that most of its students are happy with it. Many said that its on-demand nature enables them to go back and review their lessons anytime. Some added that the classes are easy to follow. A few also commended its real-world applications and examples. However, others complained that some exam items are not covered in the courses.
The CE Shop's courses are easy to follow
One user who gave The CE Shop a positive review on Indeed said that its courses are simple and easy to understand. He also said that he was able to progress through the course at his own pace, which made him more confident about his learning.
It does not cover all the topics included on the exams
Users who gave negative The CE Shop reviews said that its courses do not cover some items they have encountered in their exams. Some also wished that they could ask specific questions and discuss questions with instructors.
The CE Shop Frequently Asked Questions (FAQs)
How can I contact The CE Shop's customer support team?
You can reach The CE shop's customer support team through phone, fax, snail mail, email, and live chat. Its hours of operation are 6:00 a.m. to 8:00 p.m. Mountain Time during weekdays, and 8:00 a.m. to 5:00 p.m. Mountain Time during the weekend.
How does The CE Shop give certificates of completion?
When you finish a course on The CE Shop, the platform will send you an email with an attached certificate of completion. You can also download it manually on your The CE Shop account. These certificates are in PDF format.
How much time do I have before my course expires?
Expiration periods for The CE Shop's courses vary depending on the course type and state. Prelicensing courses must be completed within 12 months (except Washington D.C., which requires you to finish in three months). For CE courses, it ranges from 30 days to 12 months, depending on the state and date of enrollment.
Bottom Line
The CE Shop specializes in CE courses for niche markets. Courses include various electives like marketing to gain leads, marijuana in real estate, and homebuying for veterans. These courses are particularly useful for experienced real estate agents who want to master specific fields while getting their CE credits.
If you are not sure if The CE Shop is right for you, this article on the top online real estate schools is a review of our top choices. Our team looked at a variety of solutions and narrowed down our recommendations based on price, availability, coursework, study aids, and success rates.